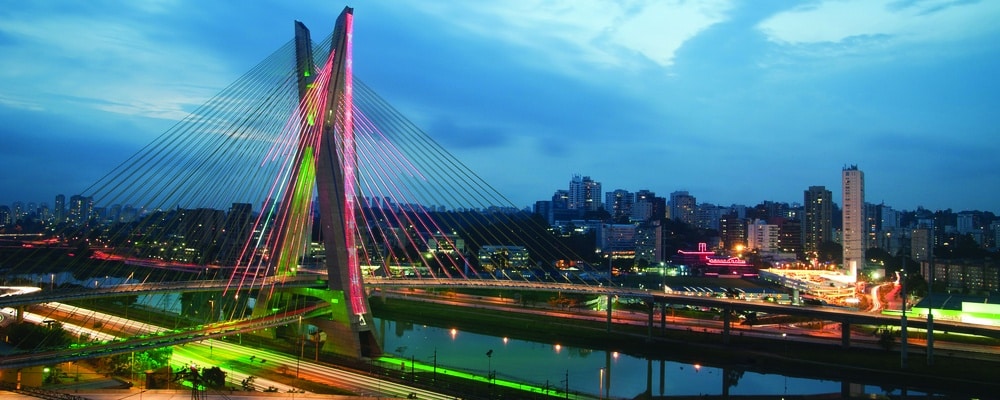 Public Affairs in Brazil
Updated June 2018
The Council regularly hosts programs to discuss the current economic and political challenges in Brazil, and how foreign companies can adjust their public affairs strategies accordingly. Here are some of the key takeaways from these discussions:
Current State of Affairs
Politics: Brazil is going through an especially difficult period of political turmoil, a fact made evident by the impeachment of the country's former president, Dilma Rousseff, the jailing of her predecessor, President Luiz Inácio Lula da Silva, and charges of obstruction of justice and racketeering against her successor and current president, Michel Temer. Such political uncertainty has negatively impacted the Brazilian economy and made the current business climate particularly challenging. There are several factors to keep in mind when navigating this changing environment:
Change is a constant: A change in a key government post at the top can start a chain reaction of other appointment and personnel reshuffling. Often, new appointees lack the necessary technical background to successfully delegate in their new ministry or regarding their new subject area. Such personnel changes and constantly shifting policy positions create additional uncertainty for the market and companies operating in Brazil­.
Change is slow: Constant government shake ups and corruption investigations have slowed down Brazil's legislative process. This stagnation will be made worse by the country's traditionally slow bureaucratic proceedings, where multiple parties vie for opposing priorities, and even Supreme Court-level decisions can be appealed.
State of disunion: Government has little control over Congress. Furthermore, party politics do not play an important role in Brazilian politics, as over 80 percent of voters do not identify with any particular party, and any one party's popularity tends to be fleeting. Temer's presidential approval rating currently hovers in the single digits, creating a crisis of legitimacy and further gridlock.
Economy: Brazil is currently experiencing the worst recession in its history, with economic difficulties further exacerbated by political paralysis. Some statistics and predictions to keep in mind when considering Brazil's economic state:
Budgets are shrinking: The economic crisis is hurting everyone — even regions like the northeast of the country, which has experienced significant economic growth over the last 15 years. Temer has advocated for tax increases to cover Brazil's budget deficit, however, he has faced tough opposition from legislators who refuse to raise taxes during the recession. Instead, further budget cuts as well as salary freezes for government employees are likely.
Risk of social unrest: At the height of the recession, unemployment reached an all-time high of 13 percent, and currently still sits at just under 12 percent. While Brazil does not have a significant tradition of social unrest, issues of corruption and unemployment have caused protests, especially among youth for whom unemployment is rising, passing 30 percent in 2017. Recently, Brazilian truckers sealed off many of the nation's highways as a protest to increasing oil prices, causing a complete shutdown of schools, supermarkets, and businesses and costing the country billions. Such incidents are exacerbated by increased animosity towards government officials.
Business will be slow: Few public and private sector figures are willing to make risky decisions, as it is hard to predict where new priorities will fall as the administration undergoes significant changes. Because no specific sector or industry has been blamed for driving the crisis, businesses must be patient as the government works to address current economic issues.
Finding Opportunity in Crisis
Although these economic and political challenges make the Brazilian business environment more difficult to navigate, there are positive aspects to the crises public affairs professionals can take advantage of:
Less corruption: A reduction in interventionist policies and less government participation in economic directives could decrease the potential for corruption in both public and private sectors. While a certain degree of corruption will likely persist, many dishonest businessmen are now in jail, and the fear of reprisal is growing. The public prosecutor's office, which successfully functions independently from the other three branches of government, has added much needed credibility to the country's judicial system, and fewer firms are willing to take the risks now associated with white-collar crime.
Less protectionism: Brazil can no longer afford to implement protectionist trade policies at the risk of limiting the country's economic development opportunities. Shrinking government budgets also present an opportunity for increased corporate engagement — especially for businesses that may be able to save the government money through their service offerings.
Better local relationships: Brazil is still a cheap place to do business, and foreign direct investment rates remain high. Continuing operations and production at the local level can demonstrate a company or organization's commitment to the Brazilian market and help strengthen the government-private sector relationship in the long run — especially for foreign companies.
"Silver linings": Several companies, including beer producers and nutrition supplement developers, have used the Zika crisis as an opportunity to build a better relationship with Brazil's Health Ministry. While these parties do not often engage with each other, the ministry has been more open to outside help and the companies have been able to improve their public image by distributing materials on what consumers can do to prevent the spread of the virus.
Emergence of multi-stakeholder engagement model: Recent policy discussions about privacy, biodiversity, Internet infrastructure and the National Science Code were successful due to stakeholders having an equal voice in the debate. While this dynamic can initially appear to be disorganized, it creates an environment that is more open for discussion, provides an opportunity to engage subject-matter experts and encourages active listening and participation by diverse parties.
Tips and Best Practices
Indirect communication is key: Don't be overly direct in what you want out of a business meeting. Take time to build personal relationships through small talk and common acquaintances, while slowly building up to the issues at hand. Implementing a bottom-up strategy when fostering relationships with policymakers may be more beneficial than starting at the top, as those lower in the ranks are more likely to remain in their positions for longer. It is important to note that Brazil has a strong culture of negotiation, so you should be prepared to make compromises on your goals and initiatives.
Know your market: While Brazil is made up of numerous ethnicities, the country is unified by a one language and one culture. Differentiation occurs more on a state-by-state basis, and various perspectives are formed by opportunities to travel or receive their education abroad. Unlike São Paulo and Rio de Janeiro, seeking engagement and transparency in less developed regions is more of a leap of faith. And when it comes to the local level in particular, doing your due diligence cannot be stressed enough, and using local consultants can prove to be quite valuable. Companies should also note that simply following Brazil's laws and regulations may not be enough to gain public support. Taking up a cause, such as slave labor, can help build public trust and advance your company's reputation in the region.
Know your limitations: Hire local counsel to help you craft your public affairs strategy, and read between the lines of cultural nuances and misunderstandings. When discussing issues of regional and national importance, having someone on the ground working on your behalf is essential for creating a sense of continuity and a commitment to long-term relationships. Contract with locals when conducting due diligence, as a foreign-based service is unlikely to know where to look for "skeletons" related to tax evasion, labor violations and other scandals. Since the concept of public affairs is still in its infancy in Brazil, finding capable local consultants may prove difficult. Working with consultants other companies have successfully used can be the best way to ensure quality of service.
Monitor the regulations: Brazil's regulatory environment has, in many sectors, begun relaxing under the Temer administration. Scandals involving Petrobras and other state-owned entities have led to pushes for the oil and gas sectors to be opened up to new competition. Similarly, Temer has made news for cutting Brazil's antiquated labor laws and slashing environmental regulations, while at the same time increasing internet surveillance and censorship. Understanding these changes is key to having a strategy that responds accordingly and in a timely manner.
Manage your expectations: It is unreasonable to expect 7- or 8-percent annual economic growth. While the current recession should not be seen as the "new normal," you're unlikely to see 2- or 3-percent growth anytime soon. While GDP growth turned positive in January 2017, the economy remains sluggish.
Brazil is changing: Public affairs is becoming more of a professional industry, and interacting with Brazil's civil society should be an important part of a foreign company's strategic plan in order to expand the scope and likelihood of success of its public affairs agenda.
Engage multiple channels: While lobbyists have a bad reputation across the board in Brazil, there are a number of other channels, digital and personal, that public affairs professionals can tap into to make their Brazilian strategy more effective:
Use soft issues to build relationships by finding supporters and working through international organizations and NGOs.
Mobilization through social media represents an opportunity to create a version of the multi-stakeholder model. Digital advocacy will likely become more prominent as social media usage rates in Brazil continue to grow exponentially.
The Brazil-US Business Council, Brazilian Embassy, Chamber of Commerce, the Brazil Institute at the Woodrow Wilson Center and the Brazil Industries Coalition are excellent avenues for engaging with influencers in country. Think tanks and associations are also growing in effectiveness in terms of engaging with experts, as well as key Brazilian figures visiting Washington.
A recording of the webinar, "Public Affairs in Brazil," is available for purchase. Click here to learn more.