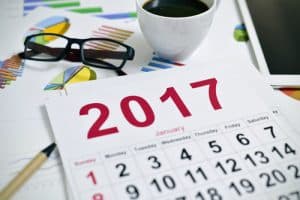 January 2017
Before wrapping up 2016, the Council's Senior Vice President, Sheree Anne Kelly and European Managing Director, Andras Baneth, got together to discuss the global public affairs trends of the year, as well as the challenges and opportunities in store for 2017.
So, which trends are here to stay? A proactive, 360-degree evaluation of the public affairs function and its resources, as well as an increasingly integrated approach to public affairs. Globalization of the function will only continue to grow, and more companies are creating an international plan that ensures consistent messaging and communication, adds government affairs resources outside of headquarters, and implements cross-functional coordination on a global scale.
What kind of trends will disrupt the profession in 2017?
Millennials. The most talked about generation has been a disruptive force across numerous industries, and public affairs is no exception. Make sure your advocacy and communication tactics resonate with the new generation of emerging leaders, who prefer visual messaging, socially conscious engagements, and rapid access to information.
Low trust in big institutions. Public acceptance is no longer a given for institutions like government, media and business. Your organization can build up its trust and reputation through public affairs by using personal stories and testimonials to humanize your work and become more relatable to your audience.
Political unpredictability. 2016 featured several unexpected political surprises, including the election of Donald J. Trump and the "Yes" vote on Brexit. Such examples, as well as a number of elections taking place across Europe, will alter the standard institutional dynamic and make it harder to anticipate political positions on major issues that impact businesses.
Noise. The media environment is rapidly becoming louder and more crowded, making it hard to distinguish between which news stories you should be listening to, and which ones might be fake. To make sure your message gets heard, be authentic, establish a strong grassroots presence, mobilize your closest internal stakeholders, and use new tactics to engage your audience on key issues.
Corporate engagement on social issues. The public increasingly expects that companies will take a proactive stand on social issues, ranging from LGBT rights to gun control. In a survey conducted by the Public Affairs Council in 2016, 60 percent of respondents said they feel rising pressure from stakeholders to speak out on social issues such as discrimination, sustainability, education and human rights. Expectations of organizational engagement on social issues will likely continue to grow, with 74 percent of respondents saying they expect increased pressure to engage over time.
Professional public affairs. As external affairs becomes a higher priority for companies and organizations, we can expect a more strategic approach to the public affairs function. Expect to see higher usage of digital tools for stakeholder engagement (with these skills becoming more valuable in public affairs professionals), rising importance of social media channels, and more emphasis on integrated communication practices. The public affairs professional of the future will need experience with a wider array of tools, but will also serve an increasingly important role in managing the environment in which you do business.