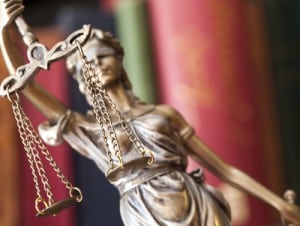 This story originally appeared in the February 2016 issue of the Council's monthly newsletter, Impact.
The sentence handed down this past June to a Virginia political operative convicted of coordinating his super PAC's activities with a congressional campaign he ran might seem harsh. But if so, it was intended to be.
Tyler Harber, who received two years in prison (with two more of probation), was the first politico convicted of illegal coordination of two such groups. "This is the first case, which makes it really important to send a message," the director of the Justice Department's election crimes division told the sentencing judge in a federal court.
One takeaway, says Kenneth Gross, partner at Skadden, Arps, Slate, Meagher & Flom LLC, is this: Just because the Federal Election Commission (FEC) seems deadlocked doesn't mean that, post-Citizens
United, anything goes. "In fact, we are seeing an unprecedented friskiness on the part of U.S. Attorneys," says Gross, who will speak at the Council's PAC Conference in March.
An 'Inactive' FEC
The conviction and sentencing in the Virginia case suggest that criminal prosecution is going forward, as if in response to the fact that the FEC seems inert. "The U.S. Department of Justice is clearly paying close attention these days, and the U.S. Attorneys might be getting active precisely because the FEC isn't," Gross says. "Consequently, there are strong calls for campaign finance reform in response to the recent federal corruption convictions of New York Assembly Speaker Sheldon Silver and former New York Senate Majority Leader Dean Skelos."
The Justice Department might not be actively looking for cases to prosecute, contends Robert Kelner, partner with Covington & Burling LLP, who says that when "they are put on the department's doorstep, we now know they are very willing to pursue them."
Do 'Anything You Want'?
Criminal prosecution of this kind casts a specter over all organizations whose activities are regulated by federal and state campaign finance law, although caution is always recommended. "It might seem almost bipolar to some people," Gross says. "As long as billionaires can spend millions of dollars to support campaigns through super PACs, it can be tempting to conclude that you can do almost anything you want. This is untrue. The rules are, in fact, quite restrictive on companies, especially where federal and state pay-to-play issues are involved."
At least two related developments in the presidential campaign also merit watching, Gross says. They represent examples of how, according to The New York Times, campaigns and super PACs "are aggressively exploiting gray areas and loopholes in the rules, few of which the commission — deadlocked with its three Republican and three Democratic members — has hastened to close."
Although Hillary Clinton vows to fight for "campaign finance reform," a super PAC, Correct the Record, is claiming the right to coordinate its activities with those of the official Clinton presidential campaign. Correct the Record cites an exemption to the FEC's definition of "coordination" that, while prohibiting the super PAC from working closely with the campaign in producing and buying TV and radio ads, permits it to communicate to supporters through its web site. (Hillary for America is the official campaign committee.)
Carly for America, the super PAC supporting Carly Fiorina's presidential campaign, actively recruits supporters at the Republican candidate's events, claiming the freedom to do so as long as such information is exchanged in public. Fiorina and other candidates now make their travel plans readily available, so outside groups such as Carly for America can arrange and pay for the events. (The official campaign organization is called Carly Fiorina for President 2016.)
"Of course, for the most part, corporations aren't trying to give more in campaign contributions," Gross notes. "But they need to keep up on all these developments just to make sure they are in compliance in those campaigns in which they do give."