In This Issue:
---
Greetings from PIN Chair Greg Knopp

Repetition = Reputation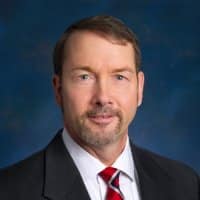 Branding is in. How do you create and grow an organization? Brand it and its mission. Need to attract new members, donors or business? Brand your products and services. Looking to get that next job or promotion? Brand yourself.
Back in the day, branding was known as something else: your reputation. It was the sum of your efforts and choices up to that point. Until recently, most of us didn't realize how little we knew about reputation. We simply followed good judgment, the guidance of our parents and reliable wisdom from reputable folks like Ben Franklin who cautioned, "It takes many good deeds to build a good reputation, and only one bad one to lose it," and George Washington who said, "Associate with men of good quality if you esteem your own reputation; for it is better to be alone than in bad company." Solid, if somewhat boring and predictable recommendations.
Today, you don't just leave reputation to chance. First you must be mindful of your reputation. And you need "reputation management," which Wiki refers to as "the influencing and controlling of an individual's or group's reputation." Obviously social media and search engines have made reputation relevant again. Along with that photo of you during "beach week."
This issue of PIN Points is focused on managing your professional/personal reputations — and the programs you are responsible for — along with solid advice on in-district meetings and engaging advocates, along with upcoming PAC webinars on professional development.
So how do you establish a reputation — at least a good one? Taking on challenges and working hard seem to be good advice. Amazon Founder and CEO Jeff Bezos says, "You earn reputation by trying to do hard things well." So does making good, thoughtful choices over a long period of time. Warren Buffet notes, "It takes 20 years to build a reputation and five minutes to ruin it. If you think about that, you'll do things differently."
David Ogilvy (founder of Ogilvy & Mather, and known as the father of advertising) had a slightly different take on reputation. He said "First, make yourself a reputation for being a creative genius. Second, surround yourself with partners who are better than you are. Third, leave them to go get on with it." Unfortunately, he did not provide much detailed advice on how to be a creative genius.
One final distinction: reputation is not the same as character. Comedy writer Michael Iapoce likes to point out that, "Reputation is character minus what you've been caught doing."   Basketball coach John Wooden said it better, "Be more concerned with your character than your reputation, because your character is what you really are, while your reputation is merely what others think you are."
Something to think about when you're looking to improve your personal brand through mindful reputation management.
— Greg Knopp, CAE
Chair, Political Involvement Network
Executive Director, Political Programs, American Council of Engineering Companies
---
Empowering Politically Involved Leaders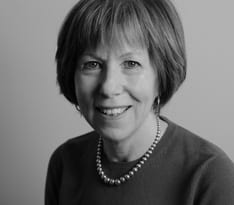 Lisa Ryan is an executive coach at Heyman Associates and helps place public affairs executives in leadership roles.
Building A Reputation Within Your Organization
"Professional reputation" brings to mind things like social networking, media appearances and publications, or speaking at conferences – your public persona. But in the same way organizations have internal communications functions, it's also worth cultivating your personal brand at the office.
And that's especially important early in your career. Once people get to know you and come to appreciate your unique talents, you'll get more opportunities to grow, learn, and land plum assignments or promotions. Even if you end up seeking a job elsewhere, your internal efforts can translate into positive references or being recruited by a former colleague years from now.
How do you develop a "good" reputation? There's a lot to be said for taking a long view and not job-hopping. It takes time for leaders to get to know you – and for you to pay your dues. Beyond that, it's common sense, really. Take ownership of projects. Be reliable and well-prepared. Meet deadlines. Help your colleagues. And be nice! Your personality is key to your reputation. It's not just about doing good work.
Taking a thoughtful approach to how coworkers perceive you will pay dividends wherever your career takes you.
---
Dear Council Staff…Advice on Building a Positive Reputation in Any Industry
We asked Council staff experts for their best piece of advice for building a positive reputation within their specific arenas of public affairs. Here's what they had to say:
Sheree Anne Kelly, Senior Vice President
As a senior executive, your reputation matters to internal and external

stakeholders. You can't underestimate authenticity, so be true to who you are. Listen more than you speak. Try to craft win-win solutions where everyone comes out feeling positive. Hire people smarter than you, then get out of their way. Foster entrepreneurial spirit. Give away praise for victories, and take the heat for losses. A handwritten note goes a long way. Say thank you often. Humor is universal.
Rikki Amos, Director, U.S. Public Affairs Practice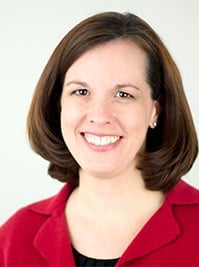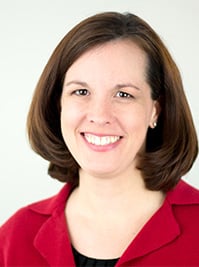 Managing our reputation as public affairs leaders isn't just an external exercise. We build our internal reputations daily, which influences our individual success and the staff we lead. Building our reputation as managers and public affairs leaders is based on honesty, transparency, objectivity, collaboration, listening and a keen ability to synthesize all of that information to take informed positions.
Nick DeSarno, Manager, Digital and Communications Practice
The digital community is built off of openness, sharing and acceptance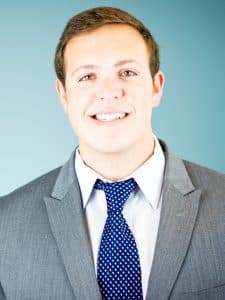 of diversity (in all forms). Most digital advocacy or communications professionals are extremely giving of their time and love sharing their ideas or best practices with their colleagues. Since digital communications is a newer profession, most people had to learn on their own and therefore understand the importance of working together as a community to move the profession forward. Being helpful to a fellow colleague and open-minded to new ideas is crucial, and it elevates your reputation with your peers and in the profession.
Dasha Iventicheva, Senior International Associate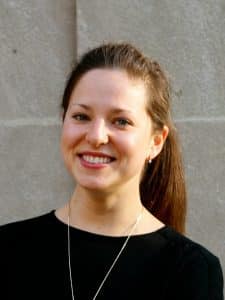 An important component of building and maintaining a positive global reputation is having a robust issues management process in place. You have to know where potential threats to your company's reputation might be coming from, what their impact might be and who on your team can deal with them most effectively. A successful issues and reputation management process not only ensures that corporate practices reflect a changing external environment, but also aligns with the company's global message and shifting stakeholder expectations.
Danielle Del Carlo, Manager, Government Relations Practice
How internal and external stakeholders perceive you and your org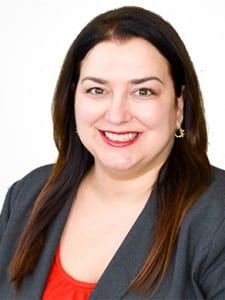 anization are some of the most important factors driving your success (or failure) in government relations. Be true to your word, always follow through and recognize it takes only moments to destroy the reputation you have worked so hard to build. In these times of work-life blending, your reputation is never off the clock.
d
---
Member Column: Adding In-District Meetings to Your Grassroots Program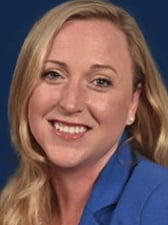 Marissa Brewer, assistant vice president, Alumni Advocacy, shares how the University of Illinois Alumni Association used in-district meetings to their advocacy program to help grow the program and take advocate engagement to the next level.
As we watched funding for higher education continually decline, our organization knew we needed to do more. But there was a silver lining. Membership urgently wanted to engage elected officials on the importance of higher education and share their stories on how it made a difference in their lives.
As a response, the advocacy staff set out to make changes to the program that would offer new opportunities to our membership, such as enhancing program participation while working to increase name recognition and value across the state. One of these enhancements was creating an in-district meeting strategy to supplement other advocacy actives.  This helped cultivate a closer relationship with legislators and greater engagement between our legislature and our members.  This lead to an increase in membership participation as well as a stronger connection with our general assembly.  These efforts have led to a more engaged and active base, and we are excited to continue to move forward with this momentum.  Below is our process for orchestrating an in-district meeting:
Create a legislator target list, and then assemble approximate rank order of priority on this list.
Identify a key contact from your advocate list who is willing to schedule and/or host the meeting. If there is no key contact, call the legislator's office directly and set up a meeting time at least two weeks after the date of the call.
Once the meeting is set, contact the constituents from your advocate list and send an email invite.
Make a personalized email/phone call to these members of your program who have self-identified as having a preexisting relationship with the legislator inviting them to attend the meeting.
After participants are identified, send each individual an email confirming their participation and containing a notice that there will be a pre-briefing scheduled closer to the day of the meeting.
If necessary, send a follow-up message about 10 days prior with another call for participants.
Identify a location close to the office to hold an in-person pre-briefing; these are vastly more effective than conference calls¸ although sometimes a conference call is the best that RSVP'd advocates can do.
Prior to the meeting, research the lawmaker's connections to the organization. Have a sense of their district's unique needs, and bring a packet with district-specific information regarding economic impact and the basic facts about the organization (e.g., pocket facts, talking points, brochures, etc.).
Follow up one week before the meeting with pre-briefing information.
After the meeting, send a thank you message to everyone who attended thanking them for their participation and relaying any immediate feedback you received from the legislator(s).
Write up a meeting recap and send it to appropriate organization leadership and staff, create a meeting in the tracking database; update attendees and add each to your in-district meeting list.
If a personal connection emerged during the meeting, be sure to add the constituent in question to the list of possible grassroots advocates.
Marissa may be reached at mccord3@uillinois.edu
Marissa recently earned her Certificate in PAC & Grassroots Management with a specialization in grassroots − congratulations, Marissa! 
To learn more about our certificate program, click here or contact Casey Mensinger at cmensinger@pac.org.
---
A Party Divided Can Stand, and Be in the Majority

Nathan Gonzales is editor and publisher of Inside Elections, which provides nonpartisan analysis of campaigns for Senate, House, governor and president. On May 23, Nathan joined the Political Involvement Network here in our Council office to discuss the political landscape and give his insight into the upcoming special elections and 2018 election cycle. Here are some of his thoughts on the division between our two political parties and the opportunity that presents for PACs:
Democrats are in the early stages of a civil war. Without a clear leader sitting in the Oval Office, there are growing differences over ideology, strategy, tactics and tone that will manifest themselves in primary battles all over the country. While Republicans are excited to watch Democrats' inter-party skirmishes, they've also given Democrats reason to be optimistic about the future.
Let us not forget that a 74-year old white guy with disheveled hair, who isn't even a Democrat, took Hillary Clinton to the brink of the presidential nominating process last year. Bernie Sanders' 2016 success was built on his message, not him as a messenger, and is evidence of a growing divide within the Democratic Party.
This situation isn't new for the Democrats. When a party is out of the White House, there is no consensus leader. After the 2000 election, Democrats didn't have a clear leader. Right now, Tom Perez isn't the leader of the Democratic Party. Nancy Pelosi isn't the leader of the party (despite what you hear in Republican television ads). Neither is Chuck Schumer or Sanders or Elizabeth Warren or Clinton. Everyone is having their Alexander Haig moment in trying to lead Democrats out of the electoral wilderness.
In 1858, U.S. Senate nominee Abraham Lincoln of Illinois delivered one of his most famous when he said "a house divided against itself cannot stand." The eventual president didn't expect the country to be divided forever, but Republicans have shown us that a party divided can survive, and even thrive, under the right conditions.
For the last eight years, Republicans have been divided on ideology, strategy, tactics and tone,. And what do they have to show for it? They have majorities in the House and Senate, 33 of 50 governorships, the White House, and they gained over 900 seats in state Legislatures over the last four election cycles.
While the Republicans were divided, there was one unifying opponent: President Barack Obama. The former Illinois senator in the Oval Office fueled a backlash among the Republican grassroots, even though those voters would eventually and simultaneously rebel against the party establishment.
While the Democrats are divided now, there is one unifying opponent: President Donald Trump. That common adversary is fueling an increase in activism, enthusiasm, money and candidates in Georgia's 6th District and around the country. And even though that will also result in more party primaries, division doesn't prevent Democrats from significant gains in general elections.
With two divided parties and a strong wind of political uncertainty, this is tremendous cycle of opportunity for PACs.
Dozens of Members could be headed for their most competitive race ever (whether it be a primary, general election or both) and they are going to remember which groups had their back in the heat of the battle. On the flip side, challengers are going to remember which groups took a chance and supported them in their uphill battle against an incumbent.
In recent cycles, the House majority wasn't really at risk. But without the presidential race overshadowing the down-ballot races, it should be easier for PACs to cut through the political noise with a contribution. And since the initial Senate map favors Republicans, the Democrats' best chance at a majority is the House of Representatives.
If you'd like to learn more about Inside Elections and what packages are available, click here to download an info sheet. For a sample issue of Inside Elections and an example of the co-branding that is available, please click here.
---
Social Media Takeaways from the Digital Media and Advocacy Summit
It's no secret that social media has become an important tool for advocacy. But using these platforms requires thoughtful planning, consideration and the ability to balance internal and external concerns. At the Council's annual Digital Media and Advocacy Summit last week, speakers and participants discussed strategies for amplifying messages and social tactics that make an impact in a fast-moving online environment.
We've compiled three tips heard throughout the Summit:
Get everyone in the room. Don't just limit strategy and planning talks to your digital team. It's important to hear what is going on organization-wide. You can learn a lot when you talk with your lobbyists, grassroots and PAC teams. Listen to what issues they see popping up that you can plan for in advance. By getting your legal team involved, you can gain an understanding of the challenges they face and best prepare for the hurdles they foresee. Additionally, knowing dates for major organizational events from your CSR or community affairs teams can help you outline a more robust content calendar. Having open dialogues across teams can help create the buy-in you need to get quick approval when issues arise that require immediate response.
Use social to recognize and engage lawmakers. Recognize lawmakers by posting a photo and tagging them. Consider your own organizational guidelines when it comes to photos: be prepared with photo release forms, if needed, and don't forget about the details like wearing proper safety gear in photos if you're at a warehouse visit. Talk to your legal teams ahead of time and establish what considerations should be made, otherwise, a great visit might turn into a lost opportunity.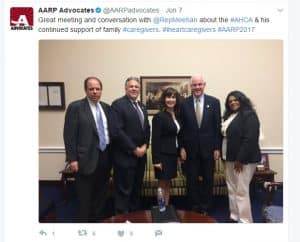 Don't always make a legislative ask of lawmakers on social. Try getting them involved in your issues by making a social ask. For example, ask that they post a photo of your fly-in using your hashtag or handle from their account. Engage lawmakers even further by tagging them in your content and sharing ready-made content with their staffers. Even if they don't use your content, maybe it will help shape the way they talk about the issue.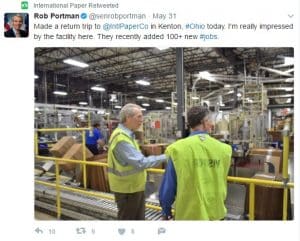 Be relevant. Have your voice heard on issues that are popping up right when they emerge. Not only does having "quick thumbs" help inform your followers of your organization's stance on key issues, but it positions your organization as a thought leader and could lead to earned media opportunities. But remember, quick posting requires planning.
If you have the ability and the tone fits, don't be afraid to add humor by posting/sharing gifs, trending topics or viral content. This can help increase engagement with younger audiences and lighten the tone of your posts, making your organization more personable. Just remember, it's important to act quickly before the content is no longer viral, and to make sure the messaging stays within your organization's mission. Going too far off from your mission can cause you to lose credibility with your stakeholders and followers. Jim Scott Polsinelli, senior vice president, creative director at DDC Public Affairs said it best, "don't try to be funny, be clever—say it straight first then, say it clever".
Always check with legal or senior leadership before posting/sharing viral content or pop culture for the first time.
Whether you're just starting a social page for your organization or you're a veteran user refreshing your strategy, these three tips can help save time and engage key stakeholders and lawmakers on your issues.
________________________________________________________________________________
Want more tips and insights?
Join us for Online and Social Media Compliance for PACs and Grassroots Advocacy on June 27.
Learn More.
---
#DMAS17 Twitter Takeaways and Insights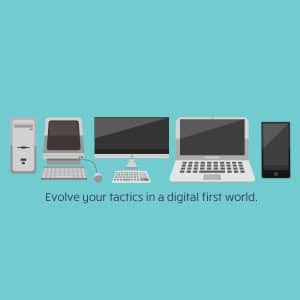 On June 13, we hosted our Digital Media and Advocacy Summit at the W Hotel in Washington, D.C.
Click here to relive the best moments from #DMAS17.
---
Calling All PAC Professionals! Don't Miss Innovative PAC Fundraising Strategies on June 27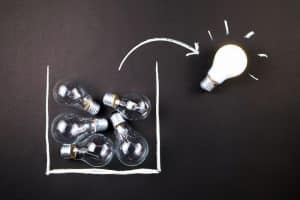 Join us next week to learn about new ideas and strategies that can help you attract new donors and keep the ones you already have happy…and making ever-increasing contributions.
Learn more and register here.
---
August Professional Development Webinar Series
August is Professional Development Month at the Council. Join us for these webinars (free for Council members) to broaden your professional horizons.
---
Emerging Leader Spotlight: Stacie Manger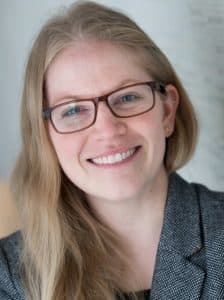 The Council has an ever-growing emerging leaders community. For this issue of PIN Points, we spotlight one of our most active community members − Stacie Manger, manager of digital communications at the American Forest & Paper Association. Get to know Stacie:
Tell us a little about how you got to the American Forest & Paper Association (AF&PA) and how you got involved in working with digital communications.
I moved to the American Forest & Paper Association in April of this year to focus solely on digital communications and to help grow this organization's presence. I graduated college at the height of the economic downturn, and it took me a while to find a full-time communications job. I spent a little over a year at a start-up non-profit where I got my first taste of digital, then I went to a small law firm and eventually landed at the Aluminum Association,. I sunk my teeth into digital communications there and learned how powerful social media tools are for things like grassroots advocacy to changing perceptions. At Aluminum, I also got to try my hand at event planning, membership, media relations and other general communications work, but found my niche with digital advocacy. I grew the digital presence for the Association and the industry inside-the-beltway.
What would you say your biggest challenge is as an emerging leader in the profession?
The challenge I face is educating others that digital is more than just sending out some tweets, and I think this perception is starting to change overall. I view what I do as a key part of AF&PA's overall strategic plan and a powerful platform to advance our goals.  This includes tweeting and posting on Facebook, as well as diving deep into analytics and benchmarking against metrics, developing creative [content] – such as infographics, banners, video and more – that fits our brand and tone. Another challenge is with creative and pushing the boundaries a bit. I'm someone who heavily focuses on what my audience is supposed to gain from the message, and creating a message that will not only reach them but impact them, which sometimes means going outside the comfort zone.
What do you think your greatest success has been to date?
I think professionally my greatest success was the development of Alloys 101 content at the Aluminum Association. We looked at key terms users were searching to end up on our site and "aluminum alloys" was one of them, but we were lacking the content. I sat with our standards department, read excerpts from metallurgy books, our standards material and other information to compose an Alloys 101 web page that provided tangible examples to the everyday user. From there, I developed an infographic, snackables, a newsletter write-up and social posts to promote the content. Aluminum Alloys 101 is now one of the Aluminum Association's top 10 trafficked pages and saw a more than a 500% year-over-year increase in traffic. But I think the thing I'm most proud of is using my communications background to help a special needs ice hockey team, the Washington Ice Dogs. Helping increase awareness that hockey is for everyone, showing how our players have extraordinary capabilities, and becoming part of the team's hockey family while doing it is probably the pride and joy of my life. Aside from being an aunt, of course.
What advice do you have for newcomers to the public affairs field?
It's the same advice that someone told me because it's been invaluable: not only learn, but truly understand digital analytics and best practice metrics. Tools, platforms, the policies we advocate for, the hashtags, the jargon – it's all going to change. My position didn't exist 10 years ago, so the one thing we can rely on is that change is the only constant. But if you understand analytics and metrics, you will better position yourself in the communications field.
The second thing is that your own personal social media platforms and posts are reflections of yourself. Pay attention to what you post, what you say and what you do. It does matter; your posts are your personal brand.
Do you have a favorite podcast you're listening to?
I honestly don't regularly listen to podcasts, but I do read Scientific American as often as possible. I'm a bit of a science geek and I'm constantly fascinated by advancements in medicine, space exploration, sustainability achievements, how the mind works, new technology and pretty much anything Scientific American publishes. They recently used Einstein's theory of relativity to weigh a star for the first time – fascinating.
---
Calling all emerging leaders! The Emerging Leaders Network seeks to bring together up-and-coming professionals in the public affairs field for learning, professional development and networking. Our goal is to make this an interactive network where members can share ideas, brainstorm with one another and engage with peers about common struggles and opportunities. If you consider yourself an emerging leader in the public affairs field, please participate in our survey to gain insights into what types of content and events we can provide for you in the coming years.
Complete the survey here.
Want to know more about the Emerging Leaders Network or get involved? Contact Casey Mensinger at cmensinger@pac.org.
---
Help Us Help You: Participate in the Council's Annual Surveys
It's the time of year to take a few minutes and help us benchmark your programming activities and staffing against those of other organizations. If you have a few minutes before the weekend, please participate in the surveys below. They should take no more than 10 minutes each to complete. All responses are kept strictly confidential.
2017 PAC Professional Profile: Salary and Responsibilities Survey (formerly PAC Salary Survey)
This survey is for PAC professionals who spend at least 50 percent of their time on PAC-related activities.
Complete the survey here.
2017 Grassroots and Advocacy Professional Profile: Salary and Responsibilities Survey (formerly Grassroots Salary Survey)
This survey is for all professionals whose grassroots or advocacy-related responsibilities account for at least 50 percent of their job time.
Complete the survey here.
2017 Fly-In Strategy Survey
This survey should be completed by organizations that currently hold at least one lobby day event.
Complete the survey here. 
The resulting reports will be released later this summer and shared with the Council community.