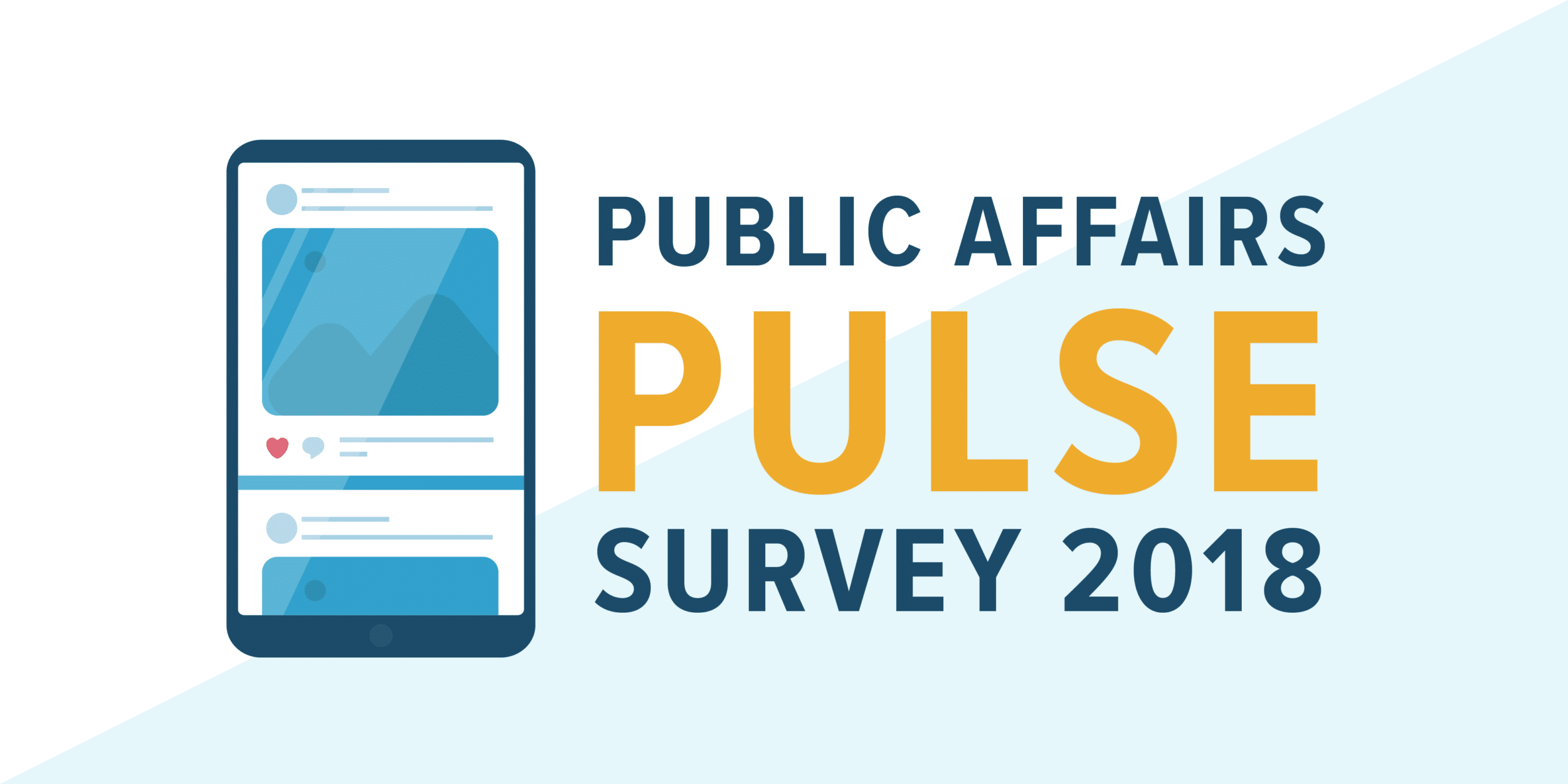 Trump Tweets Often Don't Have Intended Effect, Says New Poll
Most Americans distrust political news from social media and are not influenced by critical tweets.
(Washington, D.C.) October 4, 2018 – A new Public Affairs Council/Morning Consult poll reveals surprising information about Americans' attitudes toward business, political news, regulation, campaign finance practices and President Trump's Twitter habits.
The survey of 2,200 adults also explores which specific industries are gaining and losing trust, the perceived honesty and ethics of CEOs and elected officials, confidence in the news media, and attitudes about foreign corporations.
The results show the president's tweets are less widely read and influential than people may think. And it turns out that being picked on by POTUS could be good for one's reputation.
Nearly 60% of Americans rarely or never read President Trump's tweets, either via Twitter or the news media, and only 15% read his tweets "very often." Those who do read them are more likely to be Democrats than Republicans.
When the president tweets criticisms of specific companies, the vast majority of Americans (80%) don't change their opinions, don't understand his criticisms or simply don't care.
Firms denounced by Trump are just as likely to gain popularity (10%) as lose popularity (10%).
The findings reveal America's trust in business has declined.
Only 42% have at least some trust in major companies to behave ethically, down from 47% last year. Just 7% of the public say CEOs have high honesty and ethical standards.
Trust is highest for food/beverage companies and manufacturing firms and lowest for pharmaceutical companies. Also rated comparatively low are health insurance companies and banks/financial institutions.
Since 2017, the technology sector has dropped from first to fourth place in public trust. It also has experienced the largest percentage decline in trust compared with nine other sectors.
"Friends and family" are the most trusted source for political news, while social media trails the news media, associations, businesses, political parties and others in trustworthiness.
The news media is the second most trusted source for political news (46%), yet it scores well below "friends and family" at 71%.
Although social media is the primary source of political news for many people, only 31% of the public have at least some trust in political news they read on social media.
Super PACs (17%) and candidate campaigns (24%) are considered the least trustworthy sources of political news.
Democrats and Republicans agree on how to fund political campaigns.
The most popular methods for financing elections are self-funded campaigns (70% approval), individual contributions (65%) and political action committees (PACs) (52%).
Using federal tax dollars (29%) and super PACs (37%) are the least popular methods.
Democrats and Republicans share the same overall campaign finance preferences and rank options in similar ways. Despite the fact that some Democratic candidates have promised not to accept corporate PAC donations, 56% of Democrats and 57% of Republicans favor PACs.
"In a way it's good news that Americans are becoming more thoughtful and skeptical consumers of information about politics and business," says Public Affairs Council President Doug Pinkham. "But now we're seeing the public's skepticism turn into outright cynicism. Trust levels for big and small companies, the federal government and state governments have declined since last year. This situation makes it much harder for the country to function."
Visit our website to view the full survey results here: https://pac.org/public-affairs-pulse-survey/
###
About the Public Affairs Council
Both nonpartisan and nonpolitical, the Public Affairs Council is the leading association for public affairs professionals worldwide. The Council's mission is to advance the field of public affairs and to provide its 700-member companies and associations with the executive education and expertise they need to succeed while maintaining the highest ethical standards.