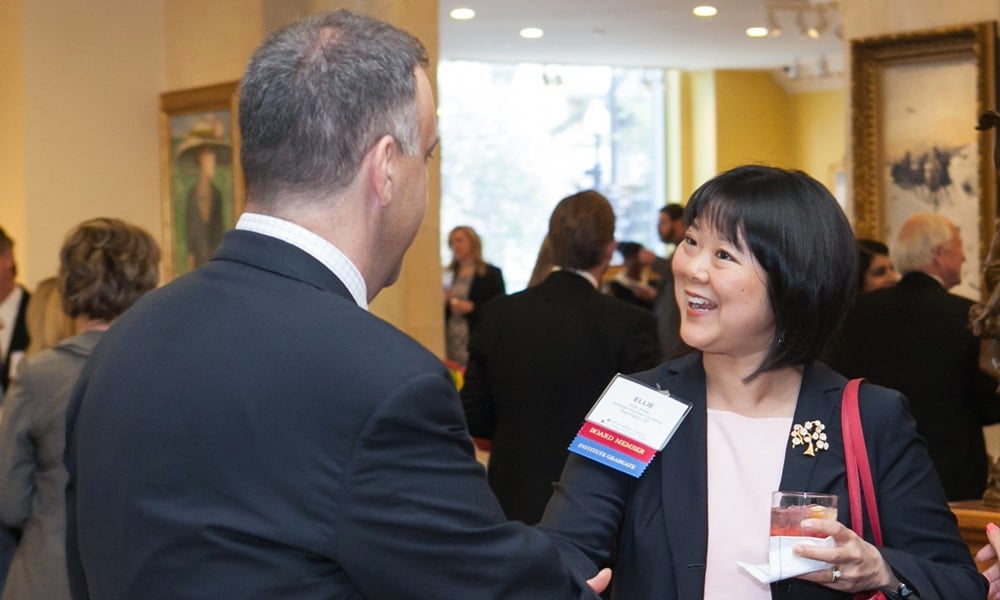 A must-attend event for senior executives from top companies, associations, other nonprofits and consultancies. It features high-level presentations and discussions about politics, business strategy and emerging issues in the public affairs profession.
Tuesday, April 17

5:00 pm

Chairmen's Reception


Location TBD

5:15 pm

Orientation to the Board

Location TBD

6:00 pm

Welcome Reception

Ballroom Foyer

7:00 pm

Annual Member Dinner

Corcoran Ballroom

8:00 pm


_

"Disruptive Tech: The Unrecognizable
New World of Tech and Culture"
Corcoran Ballroom


_

Wednesday, April 18

7:30 am

Board Member Breakfast 

Salon B 

8:00 am

Council Business Meeting

Salon A 

9:00 am

Continental Welcome Breakfast

Ballroom Foyer

9:30 am

"Outlook on the 2018 Midterms"

Salon A

10:30 am

Break

 

10:45 am

"America's Place in the World"

Salon A

11:45 am

Networking Lunch

Salon B

1:00 pm

"The Challenges of Developing
Tomorrow's Political and Public
Affairs Leaders"

Salon A

2:00 pm

"How Power Works in Our
Hyperconnected World"

Salon A

3:00 pm

Adjournment
Event Location
+ Click to expand
Location
Four Seasons Hotel
2800 Pennsylvania Avenue NW
Washington, D.C. 20007
202.342.0444
Hotel Reservations
We advise you to make a reservation at least six weeks in advance of the conference, as April is a very busy time in Washington. The Council secured a limited number of rooms at the Four Seasons at the rate of $400/night. Please call 202.944.9157 and reference the Public Affairs Council to make a reservation within our room block before the deadline: Friday, March 26, 2018.
Once our block of rooms is full, we will take a waitlist. Contact Brenda Plantikow for more information.
Sponsorship
+ Click to expand
A limited number of sponsorships for the Spring Executive Meeting are available to members of the Public Affairs Council. Contact Brenda Plantikow to reserve your sponsorship.
We appreciate your investment in the leadership of our profession.
Platinum
$7,000

Table of 10 at the Annual Member Dinner on April 17
Two complimentary registrations for the executive meeting on April 18
Company logo featured in the event program

Gold
$5,000

Table of 8 at the Annual Member Dinner on April 17
One complimentary registration for the executive meeting on April 18
Company logo featured in the event program

Silver
$2,500

One complimentary registration for the executive meeting on April 18
Company name featured in the event program