The foremost educational and career-building
program for public affairs professionals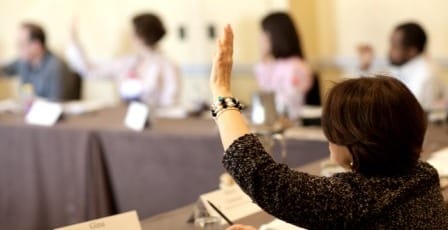 January 11-15, 2015 – Surf and Sand Resort – Laguna Beach, Calif.
Registration will open this spring. Please save the dates!
---
About | Eligibility Requirements | Fellows Program
Tuition & Fees | Registration | Hotel & Travel
Faculty & Topics | 2014 Brochure | Class Photos
  Past Faculty | Past Participants | Testimonials
Join the conversation: @PACouncil  #PAI2015
Join the conference on 
Facebook
---
"Exciting, thought-provoking, challenging, rewarding."
Raymond Long
Vice president, government affairs
NRG Energy Inc.
That's praise the Institute has earned over the past 30 years by bringing together a world-class faculty and senior-level public affairs professionals to discuss emerging political, economic, social and technological issues and trends in a rigorous, intriguing, innovative curriculum.
Completion of the Public Affairs Institute strengthens a participant's abilities as a strategic analyst, as a counselor to senior management and as a liaison with governmental policy makers, business and community leaders.
"A diverse and engaged group of participants combined with a topical and talented faculty to create a compelling program."
Barry Doggett
Senior vice president, public and community affairs
Eaton Corp.
Please join us for the 2014 Public Affairs Institute, the professional learning experience of a lifetime.