Join the Council's Association Network
What is the Association Network?
The Public Affairs Council recognizes that associations face unique challenges and opportunities. The Association Network is a free network open exclusively to members of the Council who are employed by trade, business or professional associations. Network members can share ideas and challenges with peers, get solutions and best practices and build a network of association colleagues.
Association Network Chair: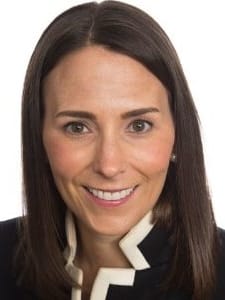 Katie McBreen
Vice President, Communications & Public Affairs
National Retail Federation
What are the benefits of joining?
Free educational programming targeted to association public affairs professionals on topics like member engagement, justifying your budget, and building successful PAC, grassroots and government relations programs
Quarterly Association Network member meetings that include an educational component on a hot topic
Networking opportunities to connect with other professionals
Brown bag lunches and topical roundtables, free to Network members only
An online discussion forum through LinkedIn open only to association professionals that are members of the Network. This forum is a place to post questions and share strategies, tips and tools to help manage your complex world
Channels for providing feedback on current and future Council services
How do I join?
If you are interested in joining, please email us at association@pac.org with:
Your name and the name of your employer
Feedback on program topics and resources that would be most pertinent for you and your colleagues
Do you have an idea that you want to see as a future Association Network event? Email us!
---
Upcoming Events
---
Association Resources
Association Member Engagement – Top Tools and Tips
---
Past Events
May 9, 2017: Association Network Roundtable Event: Reframing Your Policy Messaging
Guest Speaker: Jeff Ostermayer, Edison Electric Institute
Topic: For many industries, public policy issues are extremely complex or technical. Many associations often use precise industry-specific terms that few Americans, reporters or even policymakers can understand.  How can associations effectively manage their industry's or profession's reputation when their audience can't understand their communications?
December 8, 2016: Strategic Government Relations Planning for 2017: Senior-Level Association Network Roundtable
David French, the National Retail Federation's senior vice president for government relations, moderated an invitation-only discussion about how to advocate effectively with the new Congress and the new administration.
August 24, 2016: Leveraging LinkedIn for Advocacy and Thought Leadership
Guest Speakers: Jamie Carracher, Senior Director, Digital Engagement, America's Health Insurance Plans, Tony Fontana, Manager, Communications, National Retail Federation, Dan Horowitz, Director, Advocacy and Campaigns, LinkedIn
Topic: Most professionals are familiar with LinkedIn as a tool to connect and network in their industry. But when leveraged effectively, LinkedIn creates opportunities to find, reach and engage advocates, recruit supporters, identify and connect with D.C. influencers and drive member acquisition. The platform also provides valuable opportunities to highlight you or your organization's executives as thought leaders on key policy and industry issues.
July 11, 2016: How Data Can Improve Association Advocacy
Guest Speakers: Bryan Fratkin, Founder, Whistle Stop Digital and Ryan Vaillancourt, Director, Advocacy and Brands, NationBuilder
Topic: Grassroots advocacy and government relations professionals often hear the buzzy term "Big Data," but organizations can sometimes struggle with how data can help optimize their grassroots advocacy and communications efforts. Beyond just collecting data, associations can leverage it for better targeting and personalization in their advocacy campaigns. Learn from leading grassroots advocacy consultants how properly parsing data can impact and improve your advocacy communications and political engagement activities.
May 24, 2016: Webinar: Obtaining Earned Media for Your Public Policy Agenda
Guest Speakers: Neil Giacobbi, Associate Vice President for Public Affairs, AT&T
Izzy Santa, Director, Policy Communications, Consumer Technology Association
Topic: Earned media can help your organization achieve its goals by presenting a neutral voice in the discussion on issues, improve your reputation among key stakeholders and provide new content for your social media feeds. By growing your organization's earned media coverage, you can increase awareness for your top public policy concerns, advocacy campaigns or corporate social responsibility efforts. Through news stories or features included in TV news shows, newspapers, blogs, radio shows or magazines, your organization can reach a whole new audience and hopefully shape your policy debate.
December 3, 2015: Building Bridges Between Communications and Government Affairs
Guest Speakers: Jonathan Grella, Executive Vice President, Public Affairs, U.S. Travel Association
Bill Thorne, Senior Vice President, Communications & Public Affairs, National Retail Federation
Topic: Communication and government affairs teams often have different goals, priorities and reporting structures. They can work together, however, and in doing so, reach their goals through effective collaboration. Hear from leading associations that have benefited greatly from bridging the gap between often-disconnected government affairs and communications departments.
September 3, 2013: From Government Affairs to CEO: Moving Your Association Career Forward

Guest Speakers: Matthew Shay, President and CEO, National Retail Federation
Julian Ha, Partner, Heidrick and Struggles International, Inc.
Topic: What will it take to launch your career from government affairs into the C suite? Hear from a CEO who did just that. Matt Shay has propelled the National Retail Federation into the national spotlight and nearly doubled its budget in the four years since taking the helm of the world's largest retail trade association.He'll be joined by a leading recruiter responsible for both government affairs and C-level placements. Julian Ha, partner at Heidrick and Struggles, heads both its government affairs and association practices. Julian will share insights on what skills he seeks when filling executive openings and tips on career advancement.
July 31, 2013 – Association Network: Prioritizing Public Affairs in Your Association's Communications Strategy
Guest Speaker: Corey Henry, vice president of communications, American Frozen Food Institute
Topic: Association public affairs programs often struggle with ways to effectively reach members amid the many communications going out in their organization. In the second installment of the Association Coffee and Conversation series, hear from Council board member Corey Henry on his best advice for making public affairs stand out. Plus, talk with other association professionals about the solutions they've found and the hurdles they've passed to make public affairs a priority in the association's communications strategy.


December 17, 2012 – Planning for Success: Opportunities for a Winning Strategy in the New Year
Guest Speaker: Christian Clymer, Deputy vice president, public affairs, Pharmaceutical Research and Manufacturers of America (PhRMA)
Topic: Many associations faced limited time, staff or budget in 2013 while struggling to find a way to make their association's mark on the new Congress. In this moderated roundtable program, we explored how to seize the opportunities present with a new Congress and the start of a new election cycle. Our speaker provided insight on how to best manage your time and resources for effective engagement and outreach.