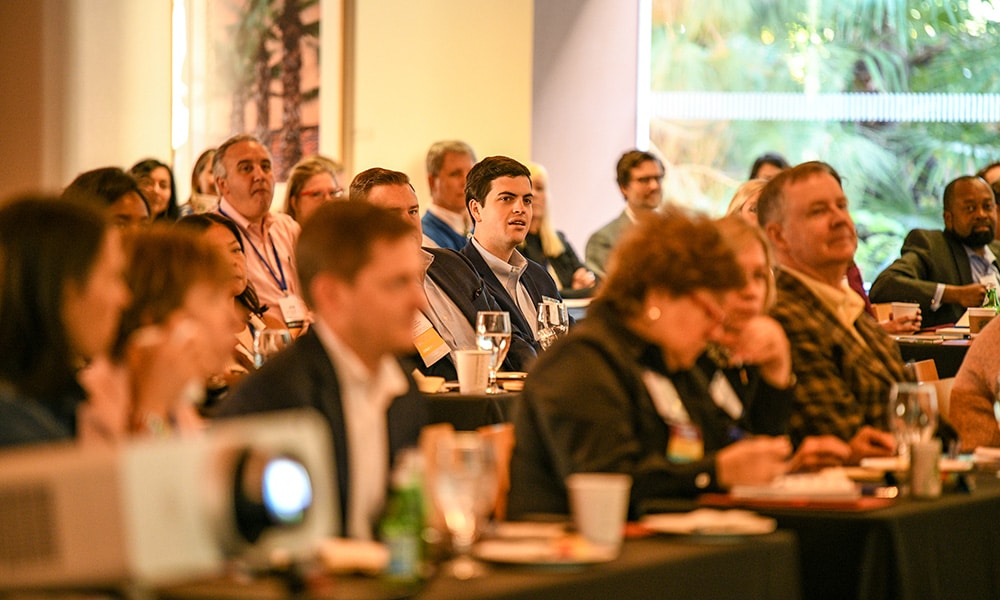 Leadership
The Public Affairs Council is governed by a Board of Directors comprised of approximately 190 top executives in the corporate, association and nonprofit worlds.
Nominations for the Board of Directors are solicited each spring. Members may nominate themselves or their peers. Board members serve a two-year term. There is no limit to the number of terms an individual may serve.
The board meets twice a year: in the spring in Washington, D.C., and in the fall on the west coast. Upcoming meetings are as follows:
April 17-18, 2023 • Washington, D.C.
October 16-18, 2023 • Half Moon Bay, Calif.
April 2024 • Washington, D.C.
October 2024 • Southern California
April 2025 • Washington, D.C.
October 27-29, 2025 • Half Moon Bay, Calif.
The Council's Executive Committee, which provides the day-to-day governance for the organization, is comprised of 16 executives who currently serve on the board.
Our Senior Management Team has primary responsibility for meeting Council objectives and overseeing all of the organization's programs and services.