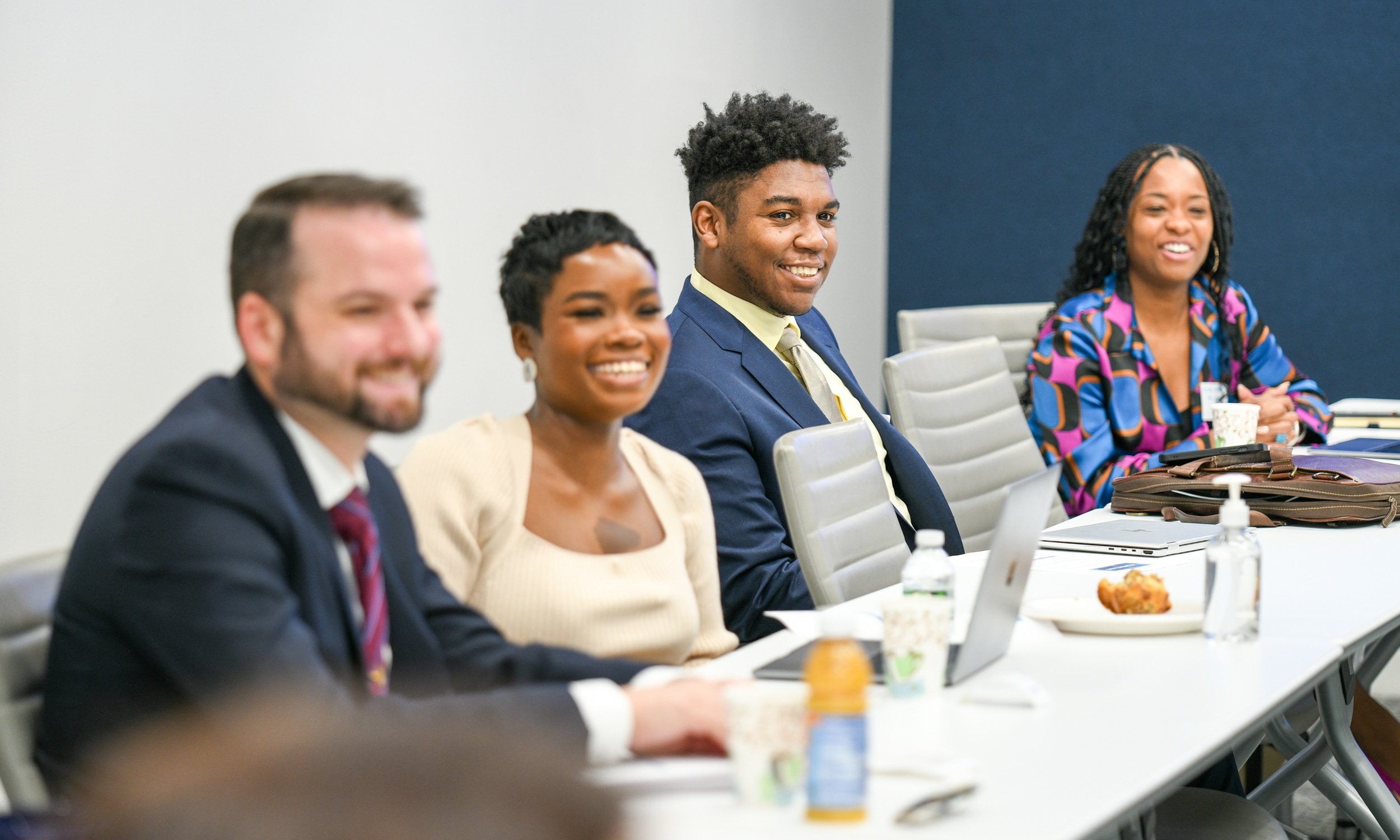 The Foundation for Public Affairs
The Foundation for Public Affairs is a 501(c)(3) organization that invests in the future of the profession through workforce development initiatives focused on diversity, equity and inclusion, and by conducting research on emerging issues and trends.
Advancing equity in the public affairs profession
The Hogans Fellowship is the Foundation for Public Affairs' signature program focused on the retention and advancement of diverse leaders in the public affairs profession.
About the Hogans Fellowship
Inspired by Mack Hogans, legacy corporate executive and the Council's first Black board chair, the Hogans Fellowship focuses on propelling progress by supporting emerging leaders from diverse backgrounds develop the skills needed to stay and excel in the profession.
The Hogans Fellowship is a year-long cohort program designed to provide skills training, mentoring and networking opportunities for a diverse set of public affairs professionals.
The program includes:
Small group mentorship sessions with seasoned public affairs professionals
Exclusive access to in person and virtual fellows-only professional development sessions
Access to executive level-education programming
Registration to the Council's 2024 Spring Executive Committee Meeting
Access to a members-only virtual community with participating Fellows and mentors and to a future virtual alumni network
Recognition as an inaugural fellow in upcoming Council publications
February 2023
Application portal opens
March 2023
Application portal closes
April 2023
Applicants are notified of submission status
April 2023 – March 2024
Cohort year
Cohort programming includes:
Fellows-only events

April – in person
July – virtual
December – virtual
March 2024 – in person

Attendance at the Public Affairs Council's 2024 Spring Board Meeting and Executive Conference.
Eight hours of virtual Council executive education programming, workshops and webinars, of each fellow's choosing
Selected Fellows will receive a detailed calendar of events
There is no cost to Fellows for participation in Hogans Fellowship programs. Fellows are responsible for their own transportation and accommodations for the 2023-2024 cohort year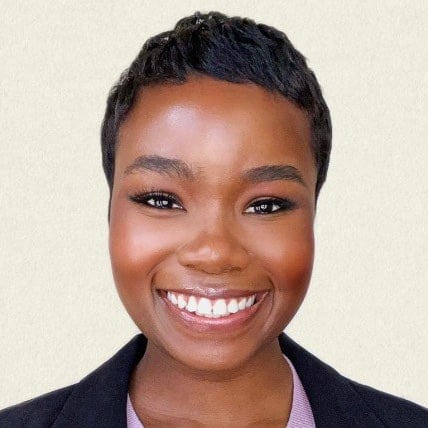 Brooklyn Bass
Senior Public Affairs Associate
JPMorgan Chase
Washington, D.C.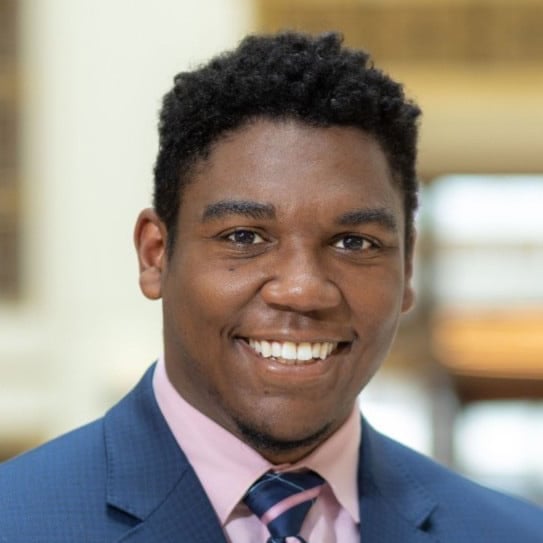 Niko Davis
Sr. Manager, Industry and Strategic Communications
Nuclear Energy Institute
Washington, D.C.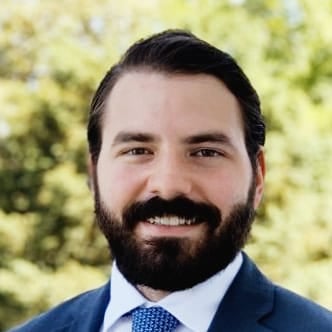 Alfredo Gonzalez Alfonzo
Senior Associate
DDC Public Affairs
Washington, D.C.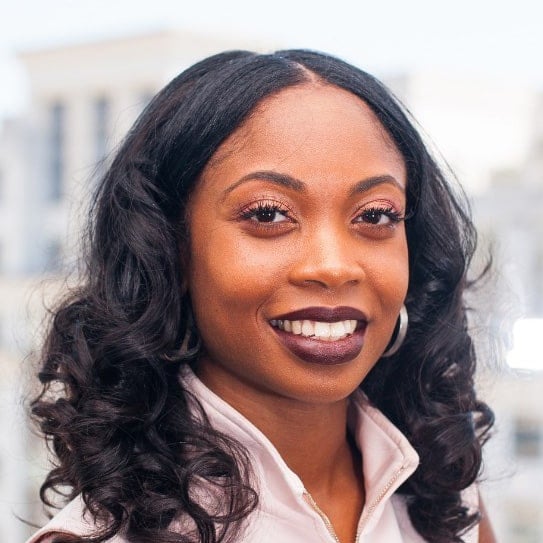 Sierra Grimes
Senior Manager, Government Affairs
National Business Aviation Association
Washington, D.C.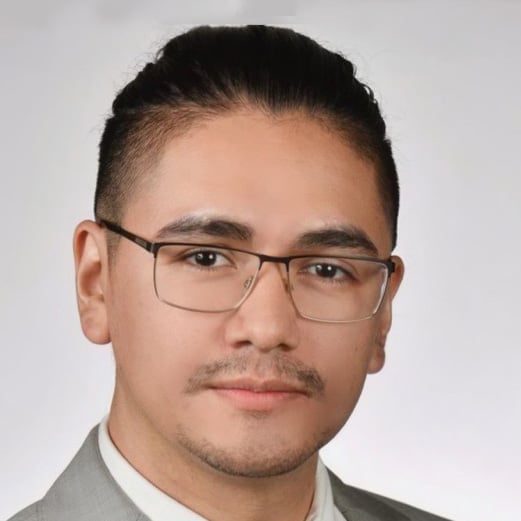 Juan Manuel Martinez
Manager, Program Partnerships
Congressional Hispanic Caucus Institute
Washington, D.C.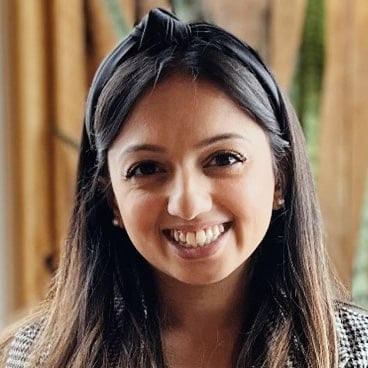 Maha Nafees
Community Relations Coordinator
Fidelity Investments
Boston, MA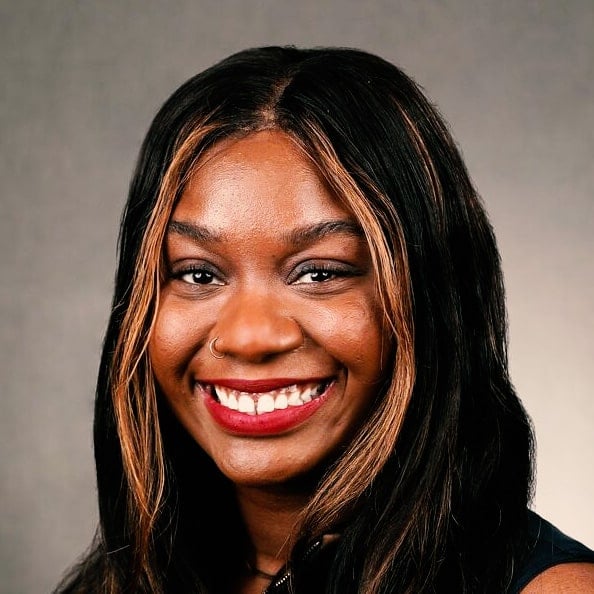 Bernice Ogbondah
Government Affairs Analyst
National Association of Dental Plans
Dallas, TX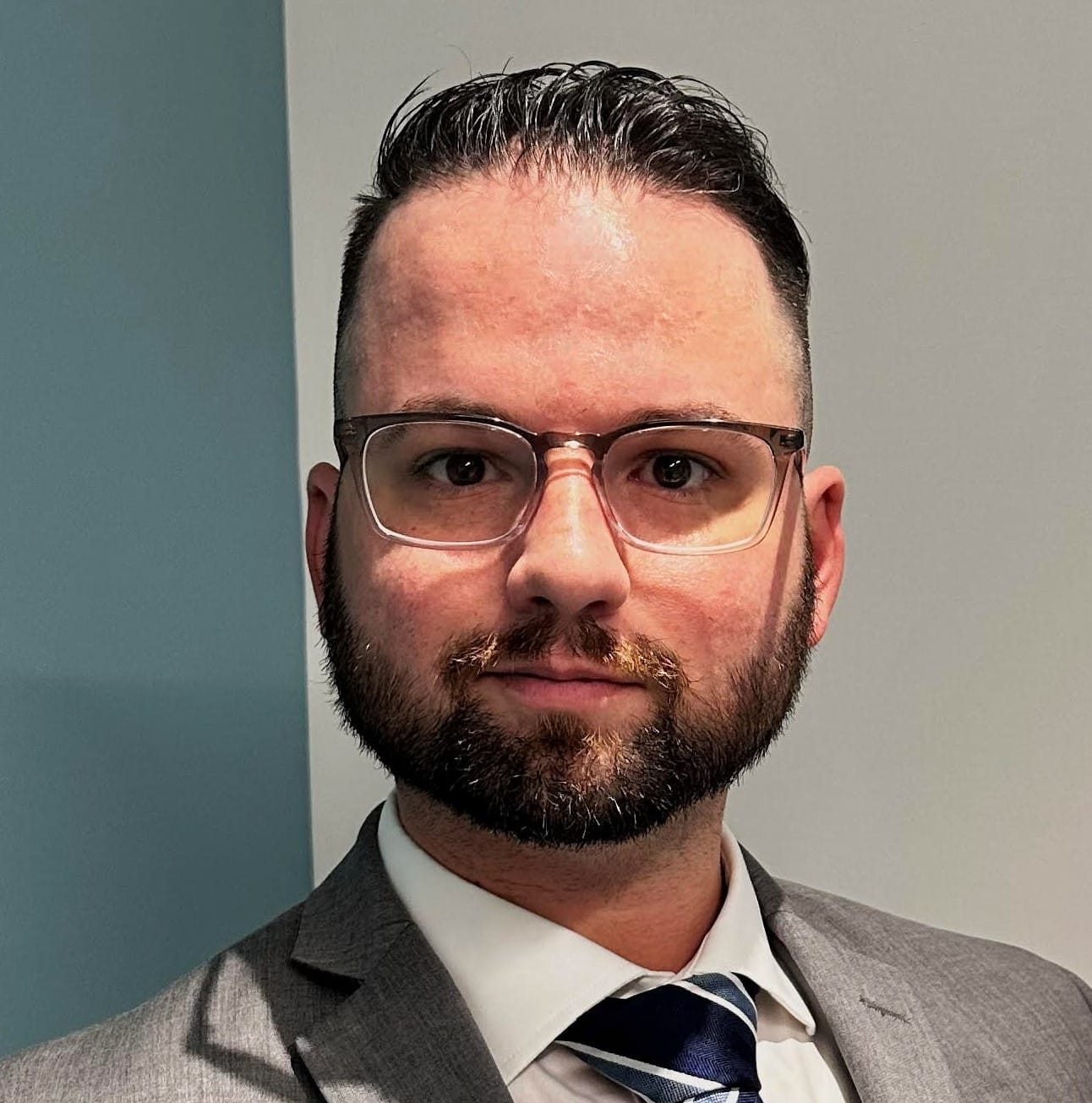 Daniel Pino
Manager, Media Relations & External Engagement
Elizabeth Glaser Pediatric AIDS Foundation
Washington, D.C.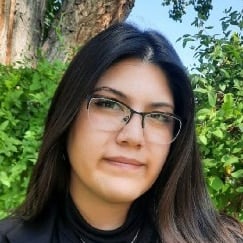 Marisa Sanchez
Manager of Government Affairs
Ferox Strategies
Washington, D.C.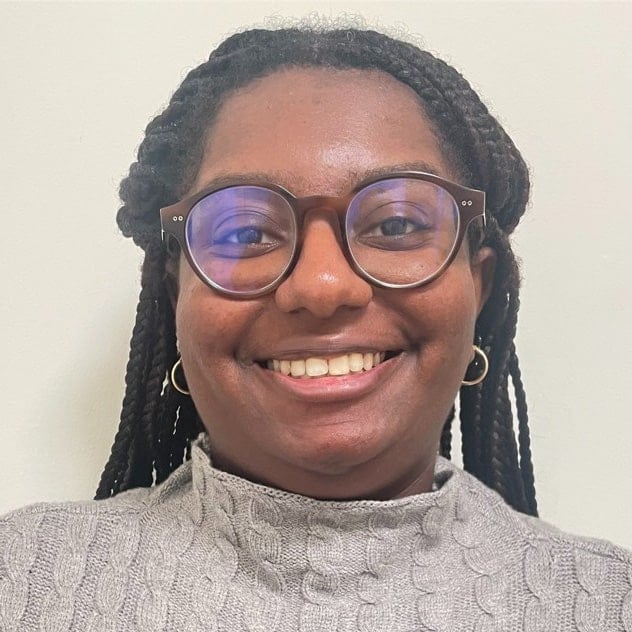 Brittany Van Pelt
Senior Advocacy Specialist
Child Care Aware of America
Alexandria, VA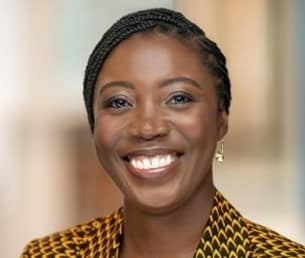 Kaade Wallace
Director of Government Relations
Consumer Brands Association
Washington, D.C.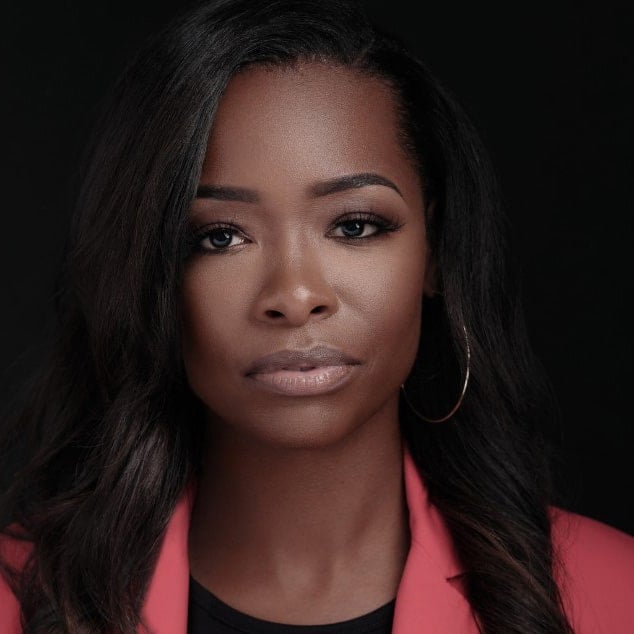 Erica Woods
Head of State & Local Public Policy
Stripe
Washington, D.C.
Executive Director of the Foundation for Public Affairs Amy Meli looks at the possible challenges ahead for companies prioritizing diversity in their leadership pipelines and why programs like the Hogans Fellowship are so vital right now. 
Named for Mack Hogans, the Council's first Black board chair, the Hogans Fellowship is designed to support emerging professionals from diverse backgrounds as they prepare for leadership tracks, with a strong focus on talent retention in public affairs.
From tackling polarization to figuring out how to leverage AI in smart ways to fostering a more diverse field, here's what the 2023 Hogans Fellows have to say about the big challenges before the profession, as well as the paths they're planning for the next five years.
Emerging leaders from diverse backgrounds selected to help advance the profession.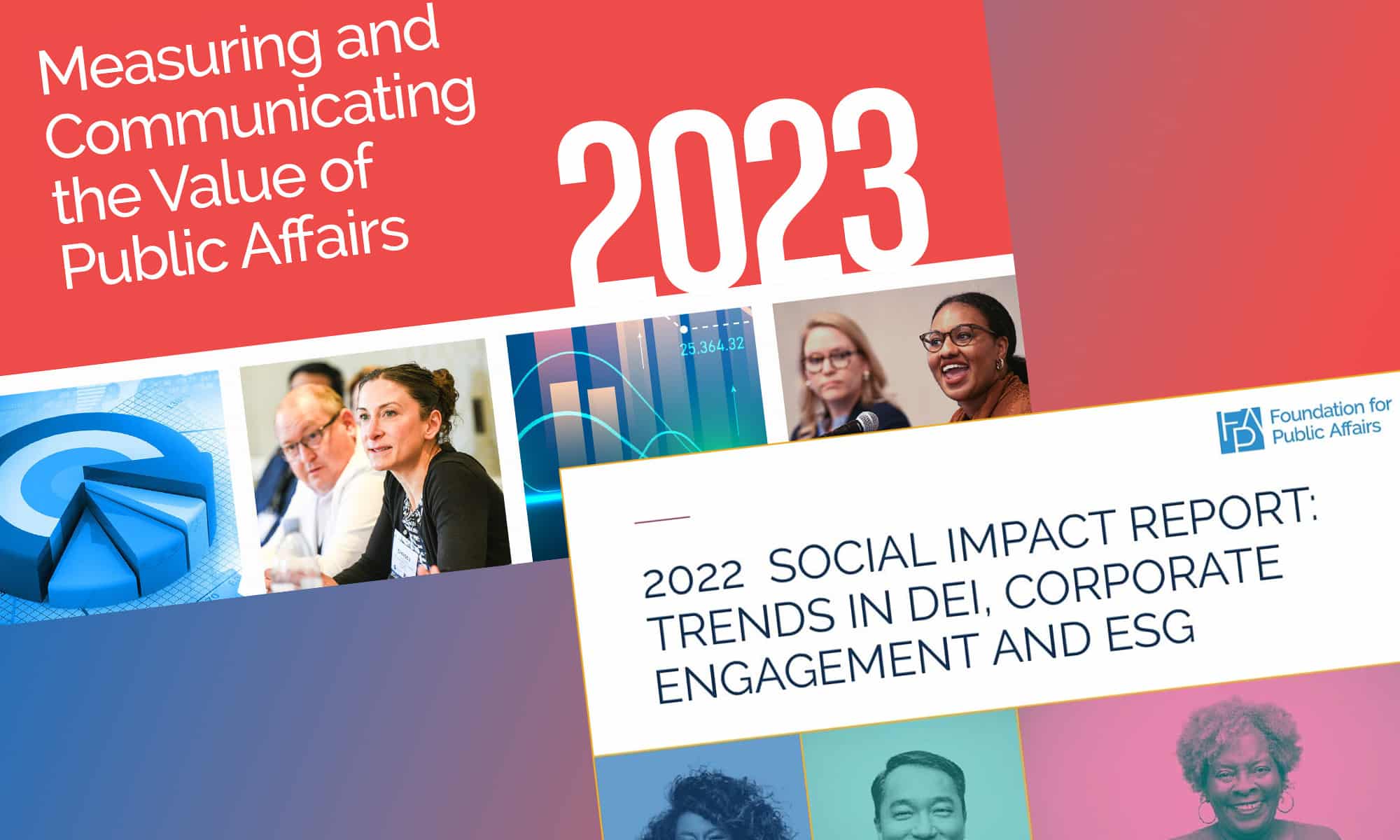 Data and analysis to drive public affairs forward
The Foundation for Public Affairs publishes the latest research on both social impact topics, such as DEI and corporate engagement on social issues, as well as the industry trends and strategies most in demand by public affairs professionals.
Your participation matters
Through your support, the Foundation is able to advance workforce development, grow the executive pipeline and bring more diversity to the profession.
Contribute Today!
Tax Information
All contributions to the Foundation are tax deductible and go toward supporting our research agenda and programs.
Mailing Address
Foundation for Public Affairs
2121 K St. N.W., Suite 900
Washington, D.C. 20037
ATTN: Douglas G. Pinkham
Recent Foundation Supporters
Platinum Supporters
Eastman Chemical Co.
McKesson Corp.
PATRI Public Affairs
State Farm Insurance Companies
Target Corp.
Walmart Inc.
Adfero
Air Products and Chemicals Inc.
American Beverage Association
American Express Co.
American Institutes for Research
AT&T
Beekeeper Group
Constellation Energy Corporation
Edison International
Eisai Co. Ltd.
General Mills Inc.
New York Life Insurance Co.
Pfizer Inc.
S&P Global Inc.
Southern Co.
Stateside Associates
Textron Inc.
Toby Murray
The Zoldak Agency
Aflac
Akin Gump Strauss Hauer & Feld LLP
American Gas Association
American Medical Association
American Property Casualty Insurance Association
APCO Worldwide
CF Industries Inc.
Cigna Corp.
Citigroup Inc.
Cox Communications Inc.
Diageo North America
DTE Energy Co.
Dunn Associates
Edison Electric Institute
Ellie Shaw
Entergy
Fredrikson & Byron P.A.
Humana Inc.
Independence Blue Cross
Intact Insurance Specialty Solutions
International Game Technology
International Paper Co.
Liberty Mutual Insurance
Lockheed Martin Corp.
Manulife
McDonald's Corp.
Medtronic Inc.
Microsoft Corp.
MultiState Associates Inc.
National Rural Electric Cooperative Association
Nationwide
Nestle USA
NRG Energy Inc.
Oportun
Salt River Project
State and Federal Communications Inc.
Tennessee Valley Authority
Visa Inc.
AAA National
Abbott
Accenture
Advanced Medical Technology Association
Affirm Inc.
Air Line Pilots Association International
American Heart Association
American Hospital Association
American Land Title Association
Aristotle International
Atlantic Health System
Bayer Corp.
BD
BioMarin
Capital One Financial Corp.
Christina Rehkop
Cody Tubbs
Comcast Corp.
CSC Serviceworks
CTIA – The Wireless Association
DDC Public Affairs
Dominion
eBay Inc.
Eli Lilly and Co.
Ewell & Associates LLC
Frank Hawkins Kenan Institute of Private Enterprise, UNC
George W. Bush Institute
Grant Thornton LLC
Haleon
Heyman Associates Inc.
Himle LLC
Husch Blackwell Strategies +
Mack Hogans
Magna International Inc.
Mary Kay Inc.
Micron Technology
Minnesota Vikings Football LLC
National Alliance on Mental Illness
National Association of Home Builders
National Association of Manufacturers
National Retail Federation
National Strategies
Oncor Electric Delivery
Pirelli Tire North America
Princeton Public Affairs Group
Quorum
RELX Inc.
Republic Services
Retail Business Services, LLC
Roche Diagnostics Corp.
Serlin Haley LLP
Seven Star Strategies
Sharmila Swenson
Skadden, Arps, Slate, Meagher & Flom
Social Driver
Story Partners LLC
Sullivan & LeShane Inc.
Sunovion Pharmaceuticals Inc.
The Aluminum Association
The SAFE Foundation
Travere Therapeutics
UL LLC
UpHealth
Walgreens Boots Alliance
Wildlife Conservation Society