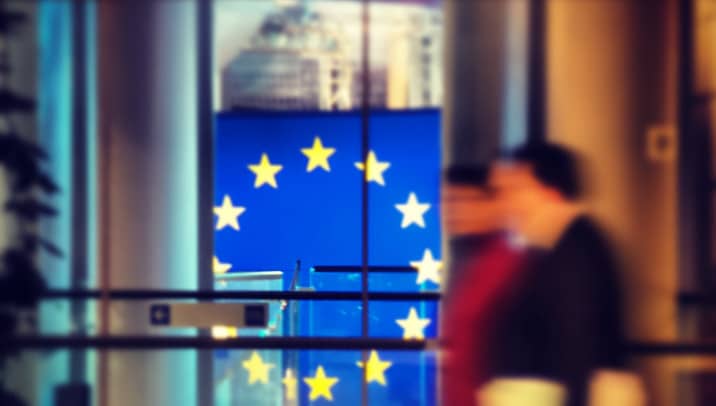 The Brussels study tour is a unique opportunity for public affairs senior executives to have a first-hand immersive experience in the European Union's public affairs, advocacy and lobby environment right before the May 2019 European Parliamentary elections.
Featured Topic & Speakers
The study tour comprises visits to the main EU institutions, informal conversations with senior public officials and advisors, as well as briefing sessions by PAC experts and public affairs managers with a solid knowledge of interest representation in Brussels.
Who is it for?
Public affairs professionals working in the US, Europe or Asia with interest in the changing political and advocacy landscape in the EU. All sectors and industries are welcome as the program focuses on how-to's, best practices, networking, and open discussion with professionals on the ground.
Topics include:
How the EU works in practice
Channeling your interests into the EU decision- and policy-making process
The European Parliament elections — context, scenarios, impact
Lobbying the EU from multiple perspectives:

Meeting with senior corporate lobbyists
Discussions with trade association directors
Understanding EU-focused NGOs
Meeting with European Commission, European Parliament and other officials/diplomats

Media in Brussels: what to consider when engaging with journalists
EU funding opportunities for corporations
International organizations in Brussels : UN, World Bank, …
Day 1
9:00 Welcome and Intro

András Baneth
Managing Director, European Office
Public Affairs Council
9:30 Overview of key EU institutions & agencies

European Commission, European Parliament, Council of Ministers
EU agencies, advisory, financial and consultative EU institutions
How to lobby EU institutions: transparency, ethics and tips
João Sousa
Manager, European Office
Public Affairs Council

András Baneth
Managing Director, European Office
Public Affairs Council
10:45 Coffee & networking break
11:00 EU public affairs in practice: salaries, agencies, elections and trends [panel discussion]
Discussion with senior EU public affairs professionals
Navigating the EU legal and administrative procedures, incl. "comitology"
Brussels recruitment trends
What works and what doesn't in the EU context

András Baneth
Managing Director, European Office
Public Affairs Council

James Stevens
Partner
Rud Pedersen Public Affairs

Mark Dober
Managing Director, Brussels
Ellwood Atfield
12:30 Lunch at Poivre et Sel with guest speaker


Nicholas Aiossa
Interim Director
Transparency International EU Office
14:00 Guided visit to, and presentation of the European Parliament by a senior official / political advisor

How does the European Parliament work, and how to influence MEPs?
An insider's perspective on context, trends and scenarios for the May 2019 elections

Adam Mouchtar
Managing Director, EU40;
Special political, strategical and communication advisor to three Members of the European Parliament;
Director, EU Affairs Office Brussels,
The Inter-University Center for Terrorism Studies

Hugo Cordova
Policy advisor at the ITRE (Industry, Trade, Research) Committee Secretariat;
Coordinator of the European Parliament's STOA (Science and Technology Advice) working group
16:30 How trade associations represent their members' interests

AmchamEU's award-winning European advocacy

Stefano Marmo
Associate Policy Manager
AmCham EU
19:30 Dinner at Meet & Meat with guest speaker


Iverna McGowan
Co-founder, Zentrix Consulting
Former Head of EU Advocacy at
Amnesty International
Day 2
9:10 EP elections and their implication for European lobbying

Doru Frantescu
Co-founder and CEO
VoteWatch Europe
10:15 Accessing EU funds: research funds and other opportunities for corporations
Forms of funding available for research, regional projects, staff training, relocation
Understanding EU project lifecycles, financing methods and timelines

Ruth Estrada
Partner
Schuman Associates
11:30 Visit to the European Commission – Cabinet of Vice President Šefčovič
The European Commission's importance in shaping technical files
How discussions with industry and other stakeholders are channeled into policy-making
If time allows, participants could attend the EC Midday press briefing (around 12:00)

Adalbert Jahnz
Member of Cabinet of Vice-President M. Šefčovič
European Commission
12:45 Lunch with a senior PA executive
Challenges & opportunities of interest representation in Brussels
The importance of alliances and coalition building
The EU and international businesses — partners or adversaries?

Aaron McLoughlin
Executive Director,
Public Affairs, Sustainability,
European Chemical Industry Council – Cefic
14:30 Final Q&A session and conclusions

15:30 Reception at PAC's European office and end of the study tour
Register
We will follow up with you about payment within two working days.
Thank you for registering. Learn how we collect, use and protect your information by reading our privacy notice at https://pac.org/privacy-notice.