State by State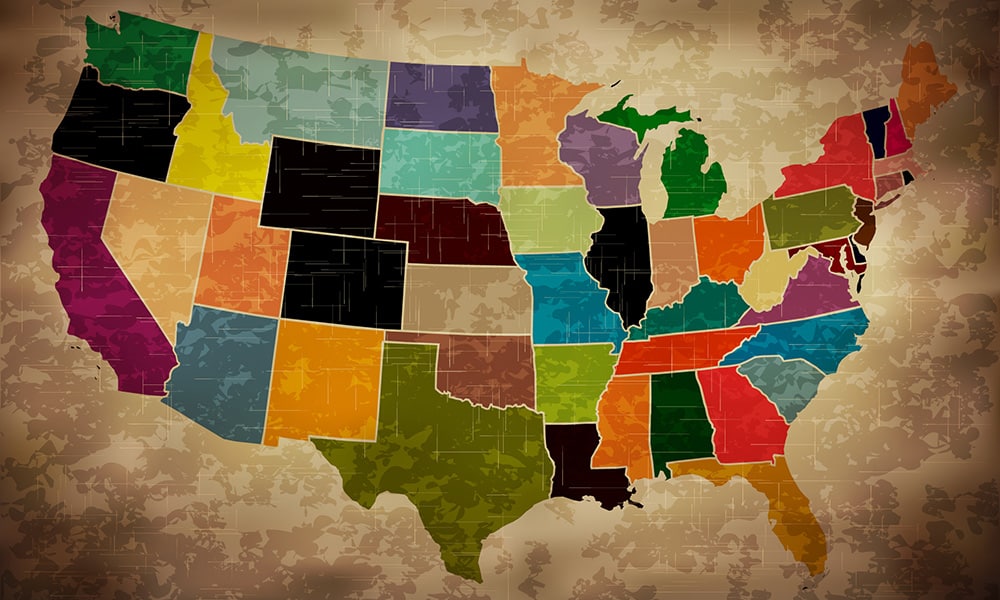 A look at what some states are doing to address sexual harassment concerns.
by Christian Roatta
Arizona
After allegations of sexual assault, Republican state Rep. Don Shooter was expelled by a chamber vote of 56-3. This is the first time a state lawmaker has been removed from office since the start of the #MeToo movement in 2017.
California
While not known for its transparency, the California Legislature recently disclosed detailed investigation records of 18 cases of sexual harassment. The Legislature is now aggressively investigating more allegations of harassment.
Florida
In response to a growing number of sexual harassment allegations, the Florida Legislature officially changed its policy to one that explicitly prohibits this kind of harassment with its employees and lobbyists. Additionally, Senators and their staff must attend a one-hour sexual harassment training each year, online or in person.
Illinois
State lawmakers passed a bill that allows their Inspector General to investigate several sexual harassment claims that were previously left unaddressed. The new legislation also requires all officers, members of the Legislature, state employees and lobbyists to participate in annual sexual harassment training.
Iowa
After a sexual harassment and wrongful termination case that resulted in a $1.75 million settlement to a former Iowa staffer, the Iowa Legislature changed its policy concerning sexual assault training. House members and staffers previously had to sign a document asserting that they read the House's policy on sexual harassment, now they must also watch an online training video.
Kansas
The leadership in the Kansas Legislature adopted new sexual harassment policies in an effort to improve workplace relations between legislators, lobbyists, interns and staff. These policies include appointing the director of Kansas Legislative Administrative Services as head of investigating sexual harassment complaints.
Kentucky
After state representatives were accused of sexual harassment, more than 100 lawmakers attended a sexual assault training lecture for the first time .
Ohio
Following a recent string of sexual harassment accusations and resignations, Ohio's Legislature enacted a policy that requires all Ohio state lawmakers to receive sexual harassment training.
Rhode Island
Proposed legislation in the Rhode Island House of Representatives would create an 11-member special legislative commission to study unlawful sexual harassment in the workplace.
South Dakota
South Dakota's Legislature held a non-mandatory sexual harassment training for its lawmakers. Although not all were in attendance, the lawmakers assert this is a step in the right direction
Washington
The Washington state House passed a resolution that would create a sexual harassment task force charged with reviewing and making recommendations for "cultural changes in the legislative community, including adopting a code of conduct, as well as education and training on preventing sexual harassment."