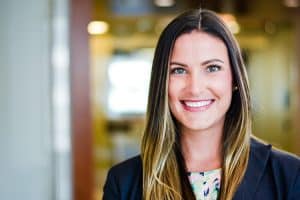 Emily Wallace
Senior Manager of Member Engagement
202.787.5962 | email
Emily Wallace serves as the Manager, Member Engagement for the Council. In this role, she supports the membership team with recruitment of new members, retention and engagement of existing members, plus various additional projects.
Emily joined the Council in May 2017 after working for First Book, a non-profit devoted to providing new books and educational resources to children in need, where she served as a Member Services Coordinator.
Emily graduated from the University of Iowa with a Bachelor of Arts in American Studies and a certificate in Cultural Competency. While at Iowa, she studied abroad in India. During her time there, she volunteered at a school for students with special needs where she developed and implemented a library system for over 100,000 donated books.
Born and raised in Illinois, Emily has a passion for traveling and is enjoying exploring the East Coast.