The past years have witnessed the emergence of global challenges that fundamentally impact the way companies engage with governments and society. Sustainability and ESG, a global pandemic, energy crises and geopolitical tensions, amongst others, have put a premium on the ability of global companies and organizations to navigate a complex agenda across international capitals – from Washington DC to Geneva, Brussels and beyond. Join this roundtable to hear from perspectives from Washington DC on emerging issues in the US and beyond, and how they link with international developments.
Featured Topic & Speaker
This roundtable will bring together senior public affairs leaders to hear perspectives and exchange with peers on topics like:
What are some of the main global challenges impacting businesses today – in the US, Europe and beyond?
How are multinational companies adapting to international risks and global uncertainty?
Sustainability and strategic public affairs – trends, challenges and perspectives from Washington DC
The political outlook in the US, and what to expect in the years ahead

Doug Pinkham
President,
Public Affairs Council

Lukasz Bochenek
Deputy CEO, Managing Director Geneva-Brussels-London
Leidar
Co-organised with our event partner.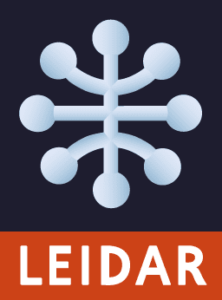 Event Location
Leidar
Rue Ami-Lévrier 15,
1201
Geneva,
Switzerland
Register
Would you like to register more than one member of your team?
Would you like to register for more than one PAC training seminar this year?
Let us know at europe@pac.org or +32 476 639 503 and learn more about the discounts available.
Not sure if your organization is a member of the Public Affairs Council? Check here.
Learn how we collect, use and protect your information by reading our privacy notice at https://pac.org/privacy-notice.