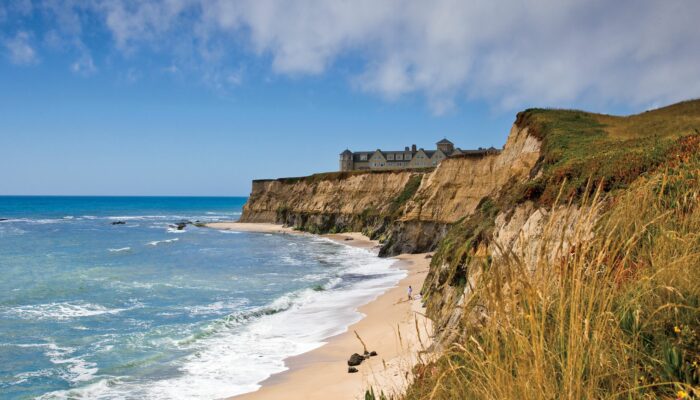 Join us in serene Half Moon Bay for the Public Affairs Council's Fall Board Meeting. Exclusive to members of our Board of Directors, this meeting is a two-day and two-night executive conference featuring expert speakers who will address current and emerging topics in public affairs. This year's programming includes an excursion to Stanford University.
Wednesday, October 23
4:30 p.m. Orientation to the Board of Directors
(new and veteran board members welcome)
Observatory
5:00 p.m. World Series Watch Party
Welcome Reception & Dinner
Salon III & IV
Thursday, October 24
7:30 a.m. Buffet Breakfast
Salon Foyer
8:00 a.m. Council Business Meeting
Salon III & IV
Nominating Committee Report
Chairman's Report
Treasurer's Report
8:40 a.m. Adjournment
9:00 a.m. Buses Depart for Stanford University
10:15 a.m. – 3:45 p.m. Special Program at Stanford University
10:15  The Secret Science of Negotiation
            Maggie Neale
11:15  Break
11:30  How to Make Better Decisions
            Baba Shiv
12:30  Lunch on campus
1:30  Getting Ideas Out of Your Head and Into the World
            Tina Seelig
2:30  Self-guided campus tours
3:30  Buses Depart for The Ritz-Carlton
5:30 p.m. Optional Headshots
Ocean Lawn
6:00 p.m. Reception
Ocean Lawn
7:00 p.m. Recognition Dinner
Salon III & IV
Foundation for Public Affairs Presentation
Member Recruiter Recognition
Board Member 10-Year Service Awards
Volunteer of the Year Award
Friday, October 25
7:00 a.m. Executive Committee Breakfast
(2019-2020 committee members only)
Miramar III
7:30 a.m. Breakfast Buffet
Salon Foyer
8:00 a.m. Council Business Meeting
Salon III & IV
Leadership Transition/New Chairman's Remarks
8:45 a.m. Break 
9:00 a.m. 2020 Election Analysis
Location: Salon III & IV
Dave Wasserman, U.S. House editor of the Cook Political Report, NBC News contributor
10:00 a.m. What Americans Think About Business: The 2019 Public Affairs Pulse Survey Results
Location: Salon III & IV
Doug Pinkham, president of the Public Affairs Council
11:00 a.m. Adjournment
Who Should Attend?
+ Click to expand
Current board members
New board members
Spouses/personal guests of board members at no additional charge. Guests are defined as family members without company affiliation.
Event Location
+ Click to expand
Room Rates & Reservations
The Public Affairs Council's group rate at The Ritz-Carlton, Half Moon Bay is $365 plus taxes and fees, per night. Call 800.241.3333 to make a reservation with the Public Affairs Council group. The last day to make reservations is Monday, September 30. It is not uncommon for our room block to fill prior to the cutoff date. Once the block is full, we will begin a waitlist. It is our expectation that every registered board member will have a reservation at The Ritz-Carlton.
Cancellation Policy
Reservations cancelled or reduced in room nights less than 5 days in advance of check-in will incur a penalty charge equal to one room night plus taxes and applicable fees. At this time, and anytime prior to our cutoff date of October 1, please contact the hotel directly to cancel or change a reservation. Make sure to note your cancellation confirmation number.
Resort Information
The Ritz-Carlton, Half Moon Bay
1 Miramontes Point Road
Half Moon Bay, California 94019
United States
650.712.7000
Check-in time is 4:00 p.m., and check-out is at 12:00 p.m.
Group Room Rate: $365 per night
Resort Fee: Paid by the Public Affairs Council
Valet Parking: $39 per night
Register
+ Click to expand
Rates: $1,250 if registered by Friday, September 6; $1,500 full price thereafter
REGISTER ONLINE
Our system allows you to create an invoice and pay by credit card or pay by check at a later date. Payment in full must be received before the start of the event.
Guest Policy
Defined as personal friends or family members without company affiliation, guests are welcome to attend the meeting without paying the registration fee. Please be aware that there may be separate fees for offsite activities, and some portions of the meeting may be restricted to paid participants only. Contact Brenda Plantikow to register a guest.
Sponsorship
Please contact Brenda Plantikow to reserve your sponsorship for the fall 2019 board meeting.
Premier Sponsor: $5,000
1 complimentary meeting registration
Acknowledgement from the podium
Listing on slides at event (with logo)
Sponsor ribbon on nametag at event
Board Meeting Sponsor: $2,500
1 complimentary meeting registration
Acknowledgement from the podium
Listing on slides at event
Sponsor ribbon on nametag at event