Employees Push Companies' Social Justice Efforts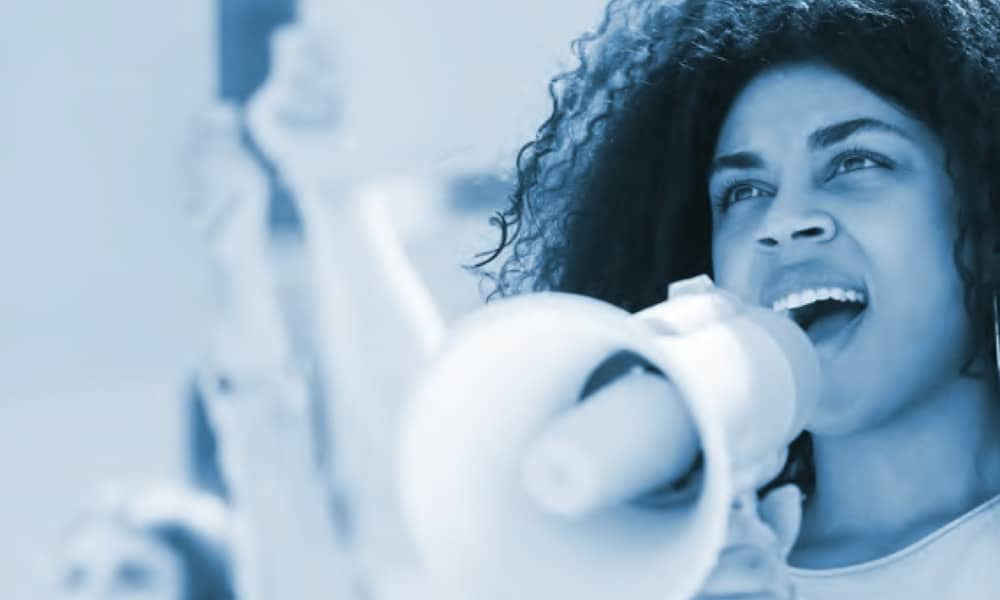 Like many Southern cities, Columbus, Ga., has a large Black community, and 50% of its population consists of people of color. Half of insurance company Aflac's 3,700 employees are Black, and the firm has been a forceful advocate for their interests for most of its 66-year history.
Aflac has supported the NAACP for more than half a century and was the first company to provide $1 million for the construction of the National Museum of African American History and Culture in Washington, D.C.
After the murder of George Floyd in May 2020, however, Aflac decided it was time to intensify its efforts. First, it convened an "informal working group" within the company, a group that was more game-changing than the name suggests. As more companies are discovering — especially in the past several months — setting up teams for thoughtful discussion of corporate strategy can lead to impressive results.
In Aflac's case, the group's work led to changes in the way the company thought about social issues, evaluated its options, and earned organization-wide support for its efforts.
Frank Conversations
Subsequent town hall meetings, where company executives talked openly about their experiences of being Black in America, led to frank and forthright conversations with members of Congress about public policy and the real-world ramifications. These and related initiatives also resulted in the decision to make voting rights an advocacy priority, while intensifying the company's efforts to help create economic opportunity.
In the voting rights area, Aflac expanded its National Voter Registration Day sponsorship. It partnered with VoteRiders, which helps with voter identification to sponsor voter ID clinics; supported the Election Protection coalition's education and outreach initiatives; and began offering paid time off for its employees to vote.
On the economic front, the company announced a $25 million pledge to the Black Economic Development Fund, which supports Black-led financial institutions, and invested $1.5 billion in an asset management business, with $500 million dedicated to providing debt financing and other support for economically distressed communities.
Never neglecting its closer-to-home commitments, Aflac has also announced a $1 million contribution to Morehouse College in Atlanta to help address the opioid crisis in Georgia and has lobbied for a new hate crimes law in its home state.
Aflac's experience is not unlike that of other companies. A new study by the Foundation for Public Affairs, Lobbying for Good, looks at how expectations of corporate America are changing and examines how firms can use their power and influence to create a better, more equitable society.
A Sudden Shift
This change has come about in a hurry. Not so long ago, most companies had a strict filter for setting their public policy priorities: If the issue did not have a direct bearing on the company's business, they stayed out of it.
But that's no longer the case, and young, talented employees who want to work for a company with a social purpose are leading the charge. As the Lobbying for Good report reveals, the range of issues on which companies are taking a stand is expanding, with social justice concerns now taking precedence over other issues including environmental sustainability (see chart below).
"Corporations used to have their lane," says Jessica Strieter Elting, Aflac's director of political affairs. "The lines have blurred, and people expect us to get involved now. It's a role we are still learning to play."
By people, she means the public; but more than that, she is referring to employees as well as potential hires. Surveys show that younger professionals want to work for companies that are committed to more than earning profits and pleasing investors. As Strieter Elting says, with more people under age 40 occupying senior leadership positions, influential voices are urging companies to assume a greater level of social responsibility. And rank-and-file employees now have as big a voice in influencing issue priorities as senior executives once enjoyed.
The sweet spot is when immediate business interests happen to coincide with larger social concerns. That's the situation Microsoft found itself in when President Trump in 2017 attempted to end the Obama administration's Deferred Action for Childhood Arrivals (DACA) program, and Attorney General Jeff Sessions called the program "an unconstitutional exercise of authority by the executive branch" that was therefore illegal.
More than 60 Microsoft employees are so-called Dreamers, meaning they are young immigrants brought to this country when they were children but — even though they have gone to school in the U.S. or served in the military, and consider themselves Americans — remain undocumented. In addition, some 25,000 Microsoft workers are currently in the U.S. with visas and, understandably, were fearful of changes in immigration policies under the previous administration.
The company's senior leadership as well as its employees knew which side in the dispute they felt was correct and minced no words in taking a position. "If the government wants to deport a Dreamer who is one of our employees," Microsoft President Brad Smith said at the time, "it's going to have to go through us."
Bold Statements
More than making bold statements, however, Microsoft filed an amicus brief with the Supreme Court, asking it to overturn Trump's efforts to ditch the program. "We have more than five dozen employees who are Dreamers," Smith said, "and they are doing really important work for our company."
Although other companies announced their support for DACA, Microsoft was the only one to be a plaintiff in a lawsuit challenging the Trump administration's decision. In June 2020, the Supreme Court in a 5-4 vote overturned Trump's order, and in September 2021 the Biden administration issued a regulation that would "preserve and fortify" the DACA program.
Because Microsoft's own employees could be affected by a more restrictive immigration policy and the company's financial interests were at stake, its advocacy made perfect business sense and carried a good deal of credibility.
The Need for 'Authenticity'
This is not always the case when companies take stands on social issues, however, especially at a time in which the public has little patience for corporations that appear inauthentic. The policy of restricting advocacy to matters in which they had a direct financial stake protected firms from appearing opportunistic. By refraining from issuing bold statements in the hope of some vague reputational gain — without having to do anything to back up their words — they would avoid looking hypocritical.
Maintaining credibility can still be difficult, of course, especially when companies fail to "walk the talk." The Washington Post in August published a blistering report on how corporate America has fallen short on its promises to confront systemic racism.
Companies and their foundations committed nearly $50 billion to fight racism in the wake of George Floyd's death, but the way some of these organizations spent that money, the Post reported, seems self-serving. More than 90% of the $50 billion, for example, is "allocated as loans or investments [the companies] stand to profit from, more than half in the form of mortgages."
Scrutiny and Best Practices
As companies move toward more transparency in their social advocacy efforts, they can expect a comparable spike in the scrutiny of their activities. That will include well-publicized assessments of whether their actions match their words.
The Foundation's Lobbying for Good report offers plenty of best practices drawn from government affairs executives' experiences developing and implementing credible and consistent advocacy programs in this new environment — and suggests ways to minimize reputational risks. The executives also share methods for obtaining organizational buy-in and ensuring accountability.
For Aflac, Strieter Elting says, conversations and internal policy changes came first, "then advocacy and community engagement." For many companies, internal systems and structures are necessary for advocacy programs to succeed, and there is no substitute for organization-wide discussions.
Pressure Increases
In July, the Public Affairs Council surveyed 82 government affairs executives on corporate involvement in social issues. According to the resulting report, Taking a Stand: How Corporations Engage on Social Issues, 91% say the pressure to get involved in social issues has somewhat or significantly increased over the past three years. When an earlier survey was conducted in 2016, 60% of participants said they had experienced increased pressure from stakeholders to become active, and 74% predicted that this pressure would increase over the next several years — as in fact it has.
The range of issues has also expanded and changed. In 2016, the overriding concern was environmental sustainability, but efforts to eradicate discrimination by race, gender or gender identity have surpassed it in 2021.
Figure: Corporate Involvement By Issue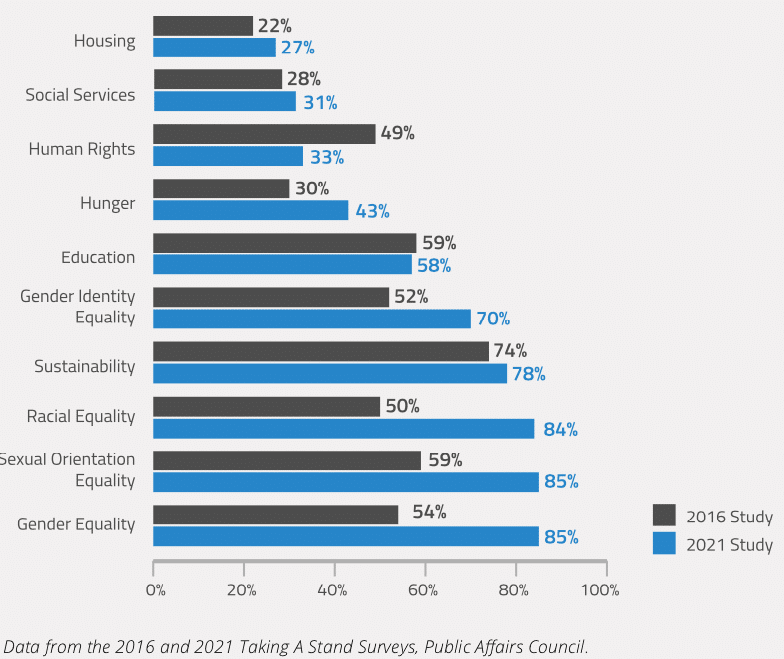 A turning point on social justice might have been in 2016 when companies took a stand against North Carolina House Bill 2, which required public school students to use restrooms based on the gender listed on their birth certificates.
Opposition to the "bathroom bill" served as a national rallying cry for the rights of LGBTQ+ Americans. "Corporate engagement in North Carolina demonstrated the power of strong business opposition to a controversial law," says Council President Doug Pinkham. (For more on the Taking a Stand survey results, see our "Toward Equity" column in this issue of Impact.)
"It used to be only a few companies got involved in social justice issues, and now there are hundreds that get involved," says Aflac's Strieter Elting. How effective they will prove to be, of course, depends on the seriousness with which they take their efforts.
Read the full Lobbying for Good study, which includes case studies and interviews with public affairs executives from Aflac, Levi Strauss & Co., McKesson, Microsoft, Pfizer, Southwest Airlines and Target.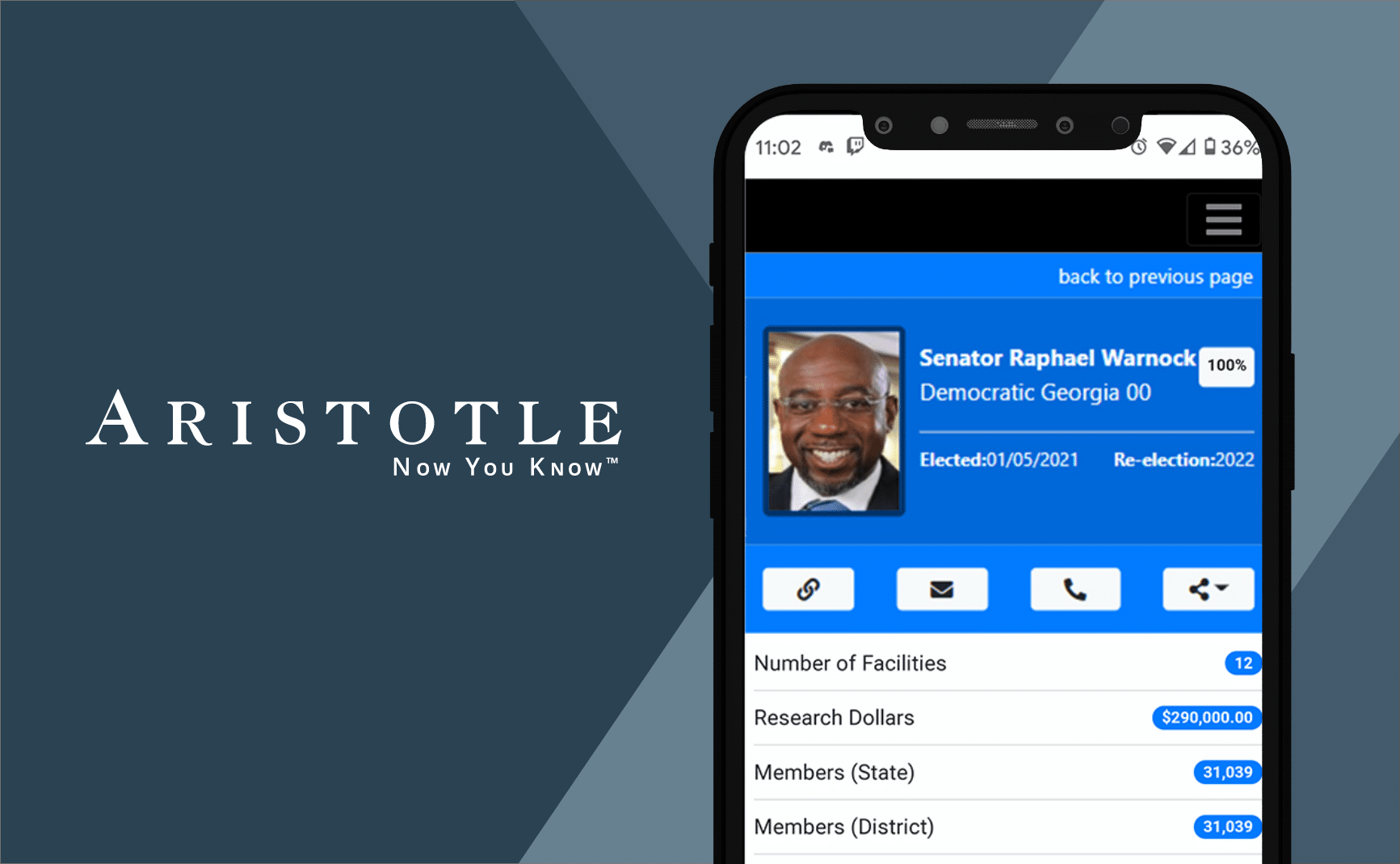 Arena is a web application with customizable access to PAC, advocacy and legislative data to manage your organization's political playbook.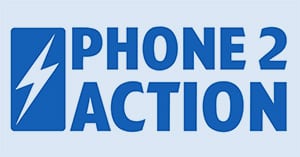 Leading government affairs technology provides real-time, comprehensive intelligence at every level and advocacy solutions to drive engagement.