Female Lobbyists Fight Arizona's 'Boys Club Mentality'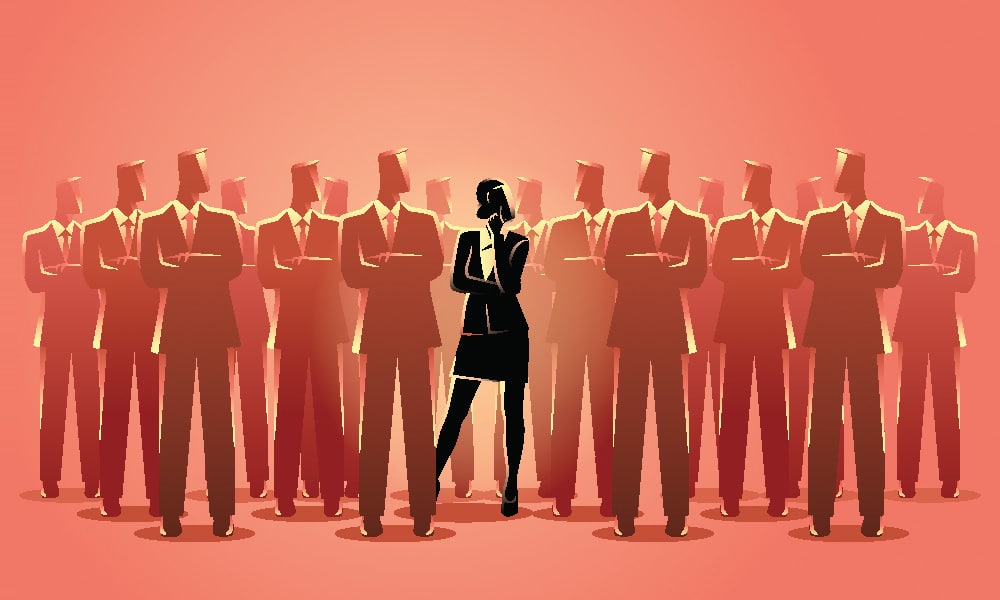 State legislatures are ahead of Congress in their efforts to crack down on sexual harassment of lobbyists, but that doesn't mean that all the states take the problem seriously. Arizona clearly has a long way to go. Some efforts to clean up the State Capitol seem to be backfiring, thanks to recalcitrant male legislators in Phoenix.
As women across the country "grow more empowered to speak out about behavior that would have been ignored in years past," the Arizona Capitol Times reports, "some male lawmakers have responded by doubling down on a boys' club mentality, granting greater access to male lobbyists than their female counterparts out of a stated wish to avoid even a whiff of impropriety."
Unfortunately many female lobbyists still have to deal with offensive comments and behaviors.  And now they have to contend with the indignity of having to bring a third person to meetings with male legislators — because the legislator insists on it — or having limited access to them.
State Sen. Vince Leach, for example, refuses to meet alone with female lobbyists. "This has been my policy going back probably 20 years," Leach says, calling his policy the "Billy Graham rule." Others refer to this as the Pence Effect.
Stacey Morley, the government affairs director for Stand for Children, remembers her days as an intern in the mid-1990s. Back then, female interns were warned not to go into lawmakers' offices without a chaperone. "We all knew what happened, but no one ever really said anything," Morley recalls. "And there were a lot more affairs between lobbyists and members. All that kind of thing used to be a lot more common and accepted, whereas now it's very hush-hush."
Even Barry Aarons, considered the dean of Arizona lobbyists, trains other lobbyists to be careful in their dealings with elected officials. They're instructed to be more careful, it appears, than are the elected officials themselves. Aarons teaches colleagues to be "extremely cautious when socializing" with lawmakers and considers it "unfortunate that we think that we can't have a casual meal and refreshments" with them.
Female lobbyists and even some legislators say an official code of conduct would help, but so far none has been adopted. Matt Benson, a former reporter for the Arizona Republic who is now a lobbyist himself, told the Capitol Times he doesn't favor formal ethical guidelines.
"What would that look like?" Benson asked. "One drink is OK, but three and you cross the line?" Just because there have been some problems, he said, doesn't mean "the system is broken. What it speaks to is the fact that we're dealing with human beings and they make mistakes, and I don't know that you eliminate that by putting a set of rules on paper."
State Sen. Lela Alston thinks the problem demands action. "I'm particularly offended if young women are compromised in their ability to do their jobs, perfect their professional skills, be able to rise to their highest level of potential in their chosen career," she said. "That should not be hampered by gender."