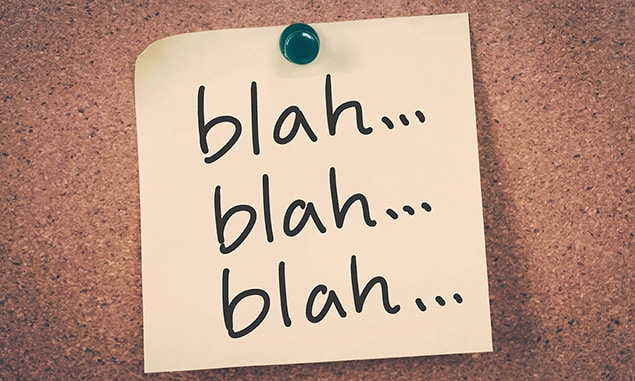 'Linguistic Incoherence' Turns People Off
The Foodservice Packaging Institute has discovered something everyone should already know but doesn't. People who work in any given industry might like to talk in a secret shorthand — what's called jargon — but such language just turns off the public.
In an attempt to understand "the impact of language on recycling behavior," the organization surveyed 1,000 American homeowners and found that most of them use everyday language and not "industry jargon." They say "plastic container," for example. People in the industry, however, prefer "clamshell container."
The survey "aimed to re-create the moment a resident decides to recycle an item," a Foodservice Packaging Institute spokesperson explained. Survey participants were shown images of containers, cups and other items to discern how language on packaging affects behavior. Everyday language, evidently, is effective.
The results of the survey shouldn't shock industry insiders. This is hardly the first time champions of recycling and sustainability have decried the counterproductive effects of the language it uses.
The sustainability community is "becoming a jargon-filled parody," Brendan May wrote in BusinessGreen in early 2014. A former director of Weber Shandwick's global sustainability practice and author of How to Make Your Company a Recognised Sustainability Champion, May said that in the way his colleagues communicate, they seem to be striving for something like this:
Net Positive Futuristic Collaboratively Consumptive Crowd-Sourced Natural Capitalist Disruptively Innovative Systems Game-Changing Business Radicalism
May said he would continue to work in the sustainability field "until my last breath" but hopes it can dispense with "the jargon and focus on outcomes." (Two words he hopes never to hear again: "framing" and "narrative.")
In March 2015, Richard Roberts summed up the situation for the Guardian's Sustainability Business channel in March 2015: "Too often, good intentions are mired in linguistic incoherence." This is a mistake, because the "words we use to describe things matter a great deal."
---