Capitol Hill's Love-Hate Relationship With Social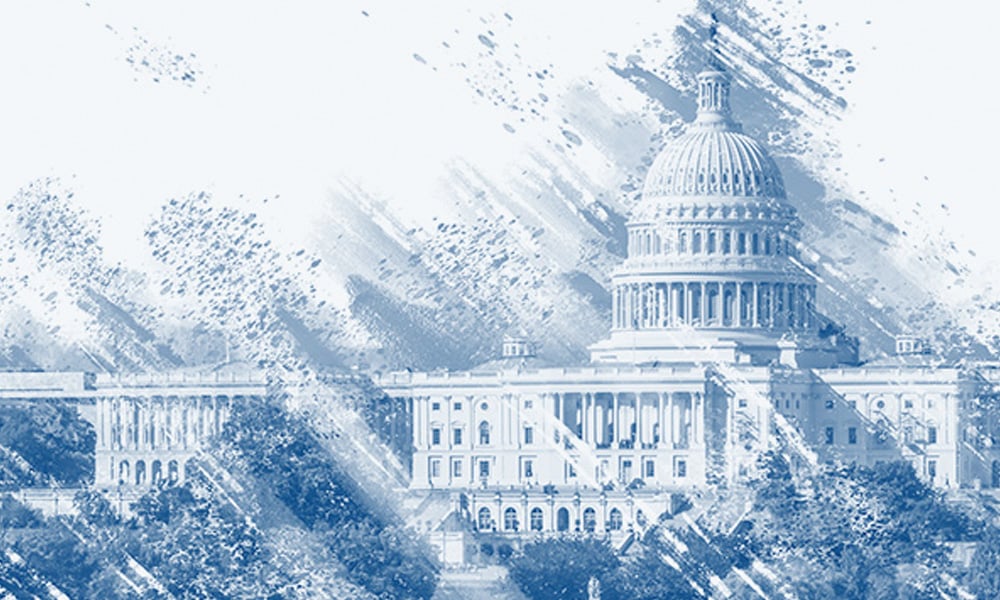 Congressional and federal agency personnel are inundated with news, data and persuasive arguments, and social media may be the noisiest platform of all.
Twitter rants, trolls and misinformation present daily headaches and obstacles. But for most Washington insiders opting out is simply not an option.
A new Public Affairs Council/Morning Consult poll of 173 congressional and federal employees explores their views on social media, fake news and whom they trust for political information.
What's clear is that most congressional and federal agency staff are active users of social media and believe it is effective for communicating with constituents and other stakeholders. Roughly half spend at least 30 minutes a day on Facebook, Twitter or both. Congressional staff are particularly heavy users, with 68% spending at least 30 minutes on Twitter, 67% spending at least 30 minutes on Facebook, and 57% spending at least 30 minutes on Instagram.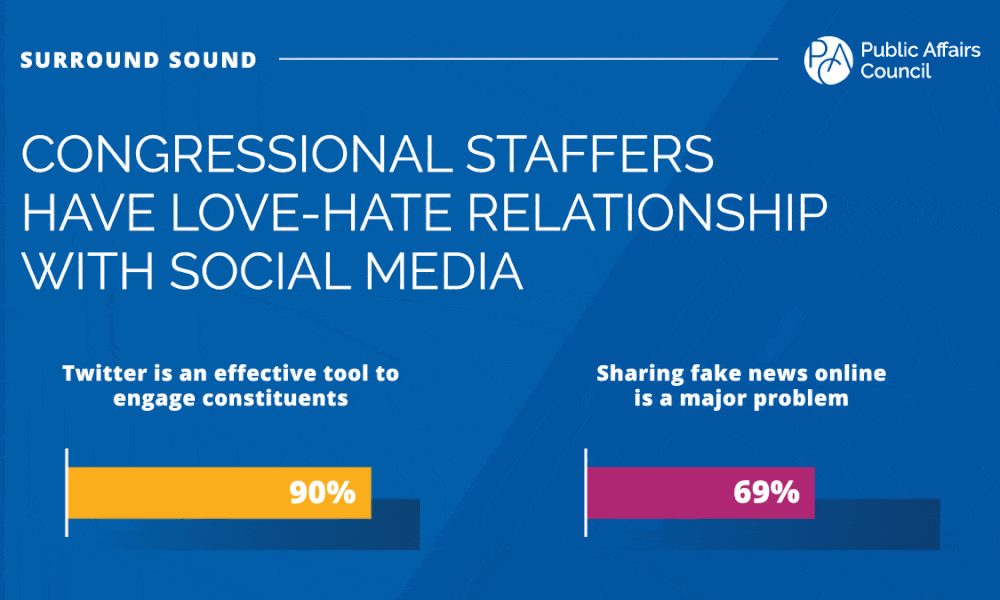 Ninety percent of congressional staff call Twitter an effective channel for engaging constituents; 85% and 76% think Facebook and Instagram are effective, respectively. And it's not just the staffers tweeting. Increasingly, their bosses have become true believers as well. Nearly two-thirds of congressional respondents say the member of Congress they work for uses Twitter and/or Facebook.
While social media is certainly appreciated in the halls of Congress, 69% of congressional staff say that people sharing fake news online is a serious issue. Democratic staff, in particular, feel strongly about this issue, with 81% calling it a major problem. At the same time, Republican staff are more likely than Democratic staff to say social media is harmful to political discourse in America.
Survey findings also show that 57% of congressional respondents say social media posts are an effective advocacy strategy and public policy ads on social media are increasingly being noticed. Fifty-eight percent of congressional staff report seeing policy ads multiple times a week, and 55% say they read ads somewhat or very often. It's also worth noting that 58% of congressional staff believe policy advertising in general is influential.
And yet, in-person visits to congressional offices and more traditional grassroots activities rank even higher on the scale of most influential advocacy strategies. So what's an advocacy professional to do? Take a balanced approach that tailors the medium and the message to the preferences of different audiences.