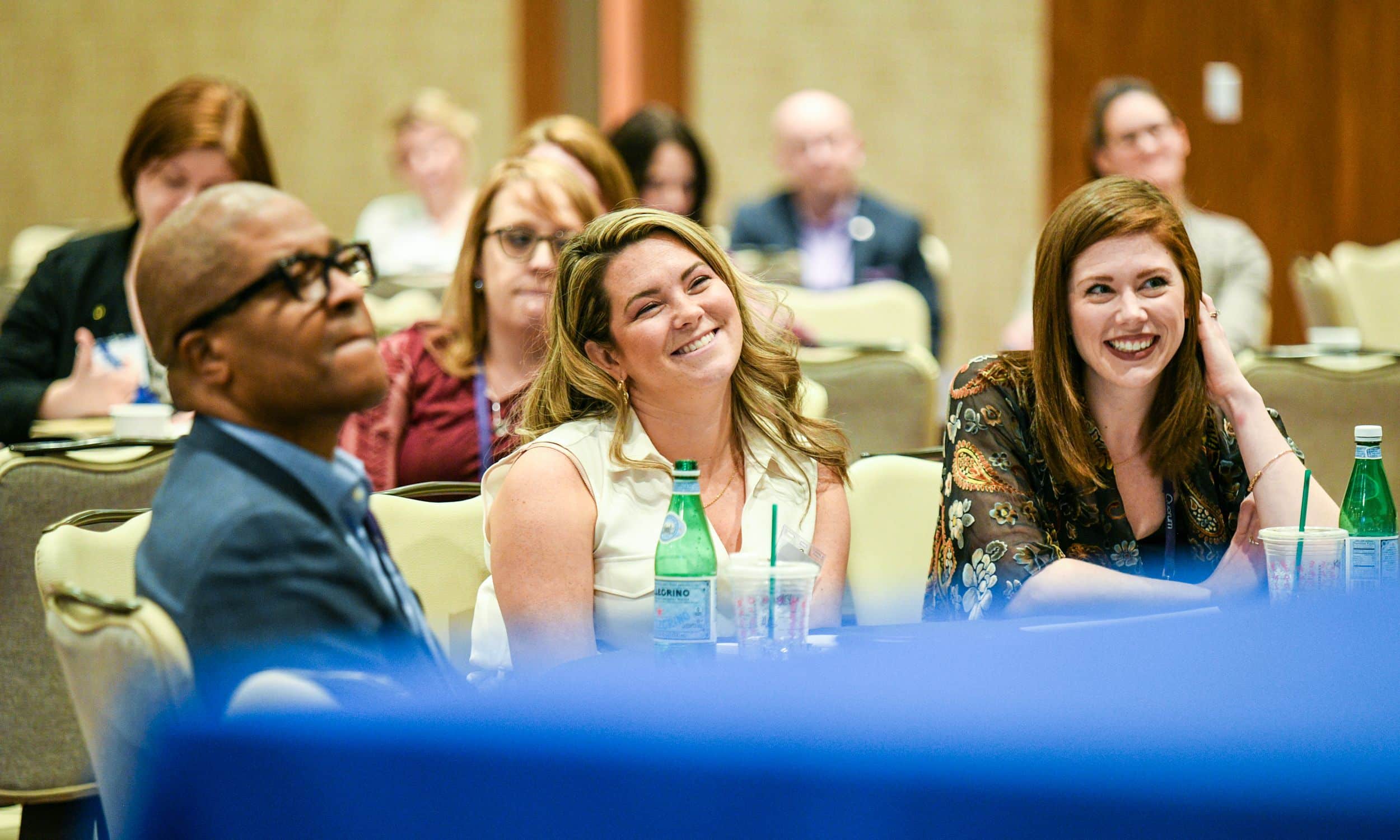 Networks
The Council offers a variety of networking groups for public affairs professionals with a common interest to connect with their peers. Participants in these members-only groups engage in informative discussions, hear from thought-provoking speakers and advise the Council on its programming.
We encourage members to take active leadership and participatory roles by:
Providing guidance for our educational and member service programs
Networking and sharing ideas with top public affairs professionals from other industry sectors
Exchanging strategic planning and program management resources
Joining network-related ad hoc advisory groups to address specific and timely topics
The Public Affairs Council recognizes that associations face unique challenges and opportunities. The Association Network is a free network open exclusively to members of the Council who are employed by trade, business or professional associations. Network members can share ideas and challenges with peers, get solutions and best practices and build a network of association colleagues.
Corporate Social Responsibility (CSR) is becoming more embedded into the culture of a company. That is why we're looking for CSR professionals like you to share your ideas and join today. This is a free members-only network open to CSR practitioners. Network members can connect with other professionals who face similar challenges, share industry trends and collaborate on best practices.
The Emerging Leaders Network seeks to bring together young professionals in the public affairs field for learning, professional development and networking events. Network members can share ideas, network, and engage with their peers about common struggles they share with other young professionals in the industry.
Want to keep company with some of the world's most experienced international public affairs practitioners? Become part of the Council's International Network (IN), where you will discover programs and services that guide public affairs professionals working at companies around the globe.
The Political Involvement Network (PIN) is a forum for community building, but it offers much more than that. This service provides dynamic networking and idea-sharing opportunities where you can hear about the latest tools and tactics to make your program (and YOU) shine in this new political environment.
The data is clear: policy action is greater at the state level than at the federal- and every state has its own way of operating. Despite this, many state government relations teams face limited staff and limited budget. The State Government Relations Network is designed to help members in this space maximize your impact by creating a space for sharing ideas and challenges, getting solutions and practices, and building a network of peers who love state government relations as much as you do!
---
To join a network, contact us with your contact information and the name of the network(s) of interest to you.