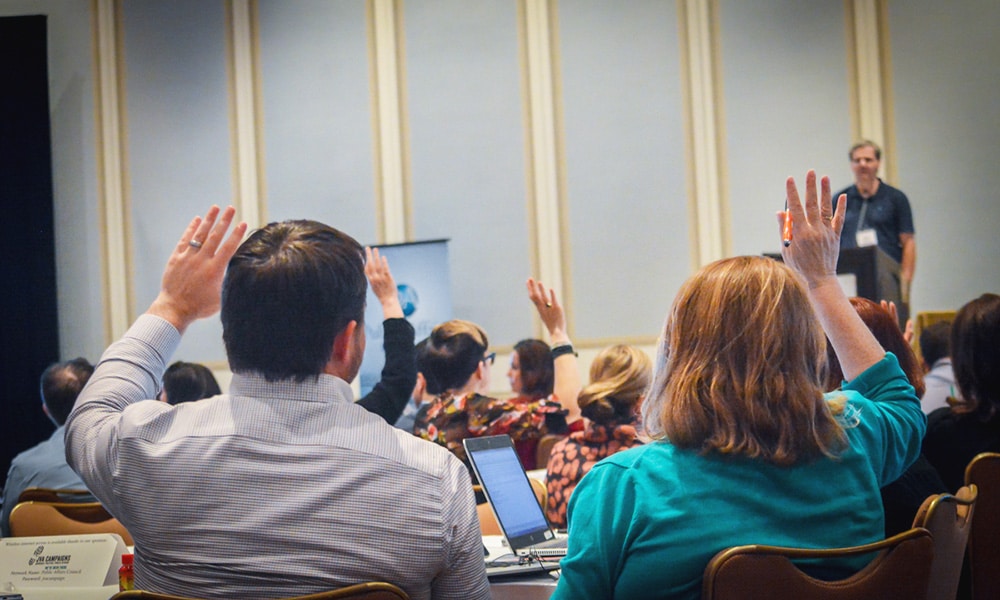 Who We Are
The Public Affairs Council is the leading international association for public affairs professionals. We are both nonpartisan and nonpolitical. Our mission is to advance the field of public affairs and to provide members with the executive education and expertise they need to succeed while maintaining the highest ethical standards. Learn more about the Council here.
OUR HISTORY
The Public Affairs Council was launched in 1954 when President Dwight D. Eisenhower convened a meeting of corporate executives to encourage them to become more active in their communities and in the political process. First incorporated as the Effective Citizens Organization (ECO), the association changed its name to the Public Affairs Council in 1965.
More than 700 leading corporations, nonprofits, associations, consultants and universities belong to the Public Affairs Council. These organizations represent nearly 10,000 public affairs professionals.
The Council's staff and members have direct experience in corporate and association public affairs management, lobbying, digital advocacy, global public affairs, corporate responsibility, PACs and campaign finance, crisis communication and a host of related functions. We also retain a political attorney to provide complimentary legal guidance.
Each year the Council hosts more than 100 conferences, seminars, webinars, forums and social events for public affairs professionals. We sponsor research on emerging issues, public affairs trends, innovations and best practices. Our professional networks help thousands of people share ideas and learn from others working in various public affairs functions. We also award certificates in public affairs management and PAC & grassroots management.