2023 State of Corporate Public Affairs Report
The State of Corporate Public Affairs is the most comprehensive report available on how major corporations manage, fund, staff and evaluate their public affairs functions. It includes timely data on the strategic role of public affairs; budgets and staffing; challenges public affairs executives face; and how government relations departments work with CSR, communications and other functions. New data in this year's report include the breakdown of in-office, remote and hybrid work environments, and the challenges of political polarization for public affairs teams.
The reports are now available for purchase. Reports are $250 for members or $350 for non-members. You will need to be logged in to your Council account to see the member rate.
Purchase The State of Corporate Public Affairs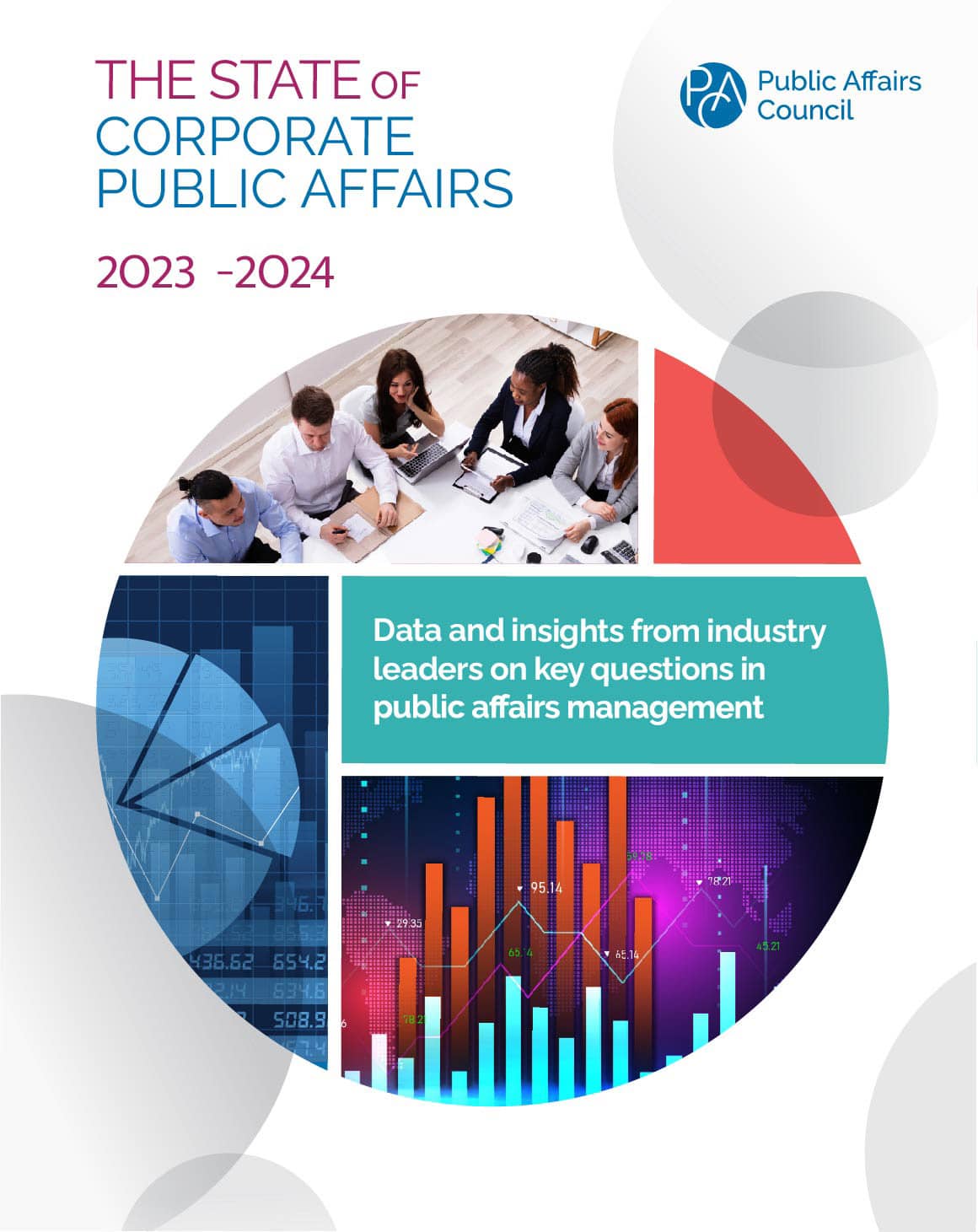 The place to share ideas, innovate and connect to improve society.
Washington, D.C. | December 6, 2023