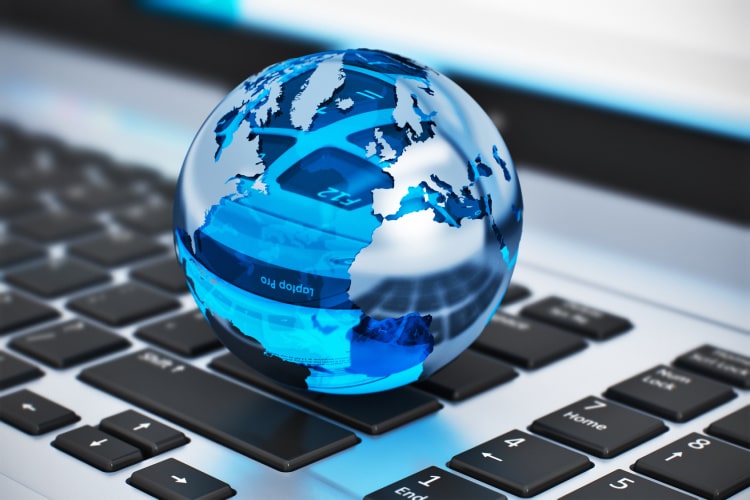 Data, digital ads, targeted content and apps have become vital parts of the European advocacy toolkit. This one-day summit will help EU public affairs and communications professionals to stay up-to-date with trends and enhance their digital presence.

Featured Topics & Speakers
Online Thought Leadership for Real-World Influence
Reaching Beyond Brussels
How to Shape Attitudes using Social Media
Data is the New Oil
Digital Tools of the Trade
The View from Washington D.C. – Trends and Tactics
How EU policy discussions can go beyond the boundaries of the Brussels bubble

András Baneth
Managing Director, European Office
Public Affairs Council
9:10 Keynote Speech:
Can Digital Save the EU?
Communicating on behalf of the EU has never been an easy task. While new challenges have emerged, so have new opportunities to hear and be heard. Digital advocacy is one of them.

Dan Sobovitz
Speechwriter, Ghostwriter and Digital Communication Strategist to Vice President
European Commission
9:30 Panel 1:
Online Thought Leadership for Real-World Influence
Influence, influencers and thought leaders.
What makes someone influential and how do you know if their influence is relevant for your sector?
What is the definition of a thought leader and how should we interact with them / become them?
The 2 p's in paper: perception, personality and the European paper industry's journey into digital communications
The EU policy sphere is built of specialized bubbles within bubbles. Brett will explain how to identify and leverage the "micro-influencers" within any given policy community and how you as an individual can establish yourself as a micro-influencer in your own right.

Ben Alexander Kennard
Press and Digital Communications Manager
Confederation of European Paper Industries (CEPI)

Brett Kobie
Senior Vice-President and Director | Digital, Social & Creative Strategy
FleishmanHillard Inc.
10:50 Panel 2:
Reaching Beyond Brussels
Case Studies: Reaching a wide audience through social media campaigns
How EU policy discussions can go beyond the boundaries of the Brussels bubble
11:30 Fireside Chat:
How to Shape Attitudes using Social Media

13:30 Panel 3:
Data is the New Oil
How data should be used to build up public advocacy strategies and communications campaigns
What basic data do you need to get organised for lobbying?
What narrative for bigger impact: data-evidenced vs. emotion-driven?
Have we really entered the era of data journalism? What's next?
The PAC (R)evolution – From Digital to AI.
PAC bots and horizon scanning
Influence hacking at scale
Big picture strategic and operational intelligence
14:10 Panel 4:
Digital Tools of the Trade
Human Transformation
Does digital transformation have anything to do with technology?
Twitter: The Goldmine for Information
How smart organisations are using Twitter data as an intelligence tool for reaching markets, understand behaviours and fighting rumours.
15:10 Panel 5:
The View from Washington D.C. — Trends and Tactics
Find out why people trust LinkedIn 3x compared to other social platforms
Tips for how to drive thought leadership and advocacy engagement with your key audiences
Advocacy examples from relevant industry groups and global brands
Understanding how trade associations, companies and advocacy groups use cutting-edge digital tactics to influence US policymakers
Building and managing integrated digital public affairs campaigns that move the needle
New tools, tactics and platforms that will help decide the future of digital advocacy and online grassroots movements
Testimonials
"Thanks to @andrasbaneth and the #EUDAS2016 crowd for a great day of digital debate! Happy to join & learn."
– Chris Heron, Communications and Public Affairs Manager, Eurometaux
"Thanks to the @pacouncil Europe team for a great Digital Summit. Great to speak again in bxl about advocacy in the 21st century #EUDAS2016"
– Toni Cowan-Brown, VP of European Business Development, NationBuilder
"Loved #EUDAS2015 sharpness & interactions. A very productive day for @UnileverEU thx @andrasbaneth @PACouncil"
– Unilever EU Affairs team
Past Participants
CEFIC
Danfoss
FoodDrinkEurope
Reuters
Tetrapak
Toy Industries of Europe
Unilever
Imperial Brands
Bayer
IKEA
Samsung
Johnson & Johnson
Register
REGISTRATION CLOSED

Prices exclude VAT @ 21%:
PAC Members: $195
Non-Members: $395
Price includes buffet lunch, light refreshments, and handouts.
Multiple registrations from the same organization? Ask us about pricing.

Contact Us
europe@pac.org | +32 476 63 95 03
Sponsorship Opportunities
+ Click to expand
Sponsoring the Public Affairs Council's European Digital Advocacy Summit is an excellent way to connect with public affairs and industry experts, as well as EU officials. As many as 100 EU advocacy, communications and regulatory affairs professionals will be in attendance and sharing their insights about cutting-edge digital advocacy methods. They will also be seeking your ideas and input.
With sponsorship comes the following benefits:
One entrance ticket to the conference
Your logo will be displayed on our marketing emails for the event giving you exposure to over 2,500 European and US public affairs professionals
Your organization will be featured on the event's welcome screen and during the breaks
Your organization will be featured in conference handouts
You may add one item of promotional material to the conference handouts
You may place promotional materials at the entrance to the event
Your organization will be mentioned in two tweets during or in the run-up to the event
And, as a bonus, the first two sponsors to confirm will each be allocated a two-minute speaking slot before an afternoon session in the conference.
The sponsorship fee is €1800 + VAT.
For more information about sponsorship or to sign up, please contact the Public Affairs Council's European office.