Ballot Measures Challenge Lobbyists' Skills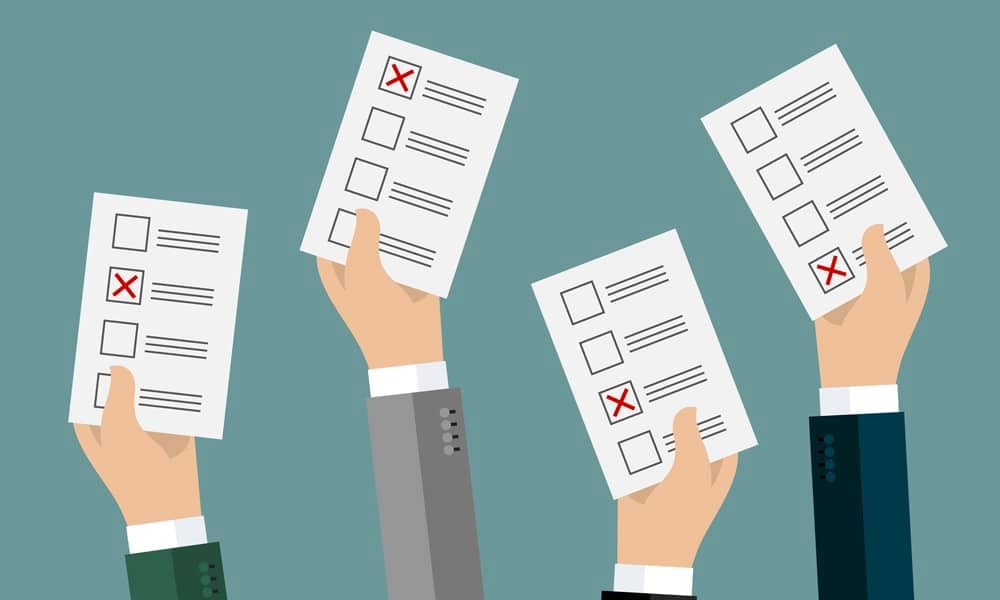 By the time this appears, the language for Proposal 2 on Michigan's November ballot will be finalized. Approval of the exact wording is an important step in getting any initiative on the ballot, and Proposal 2 could be the nation's most closely watched ballot measure in the coming general election.
That's saying a lot, considering how many of these examples of direct democracy there will be. There's been a spike in such voter-driven efforts in recent months, after years in which this approach to setting public policy has been largely overlooked.
Proposal 2 represents the work of a grassroots outfit called Voters Not Politicians that wants to create an independent redistricting commission and end what its 4,000 volunteer signature gatherers and their supporters consider gerrymandering. The group, which began gathering signatures in August 2017, needed 315,654. By December, after just over 100 days, they had amassed more than 425,000, from Republicans as well as Democrats and from all 83 counties. Extra signatures can be helpful in case of a legal challenge.
Humble Origins
It's an impressive effort, especially given its origins. "Our initiative actually started from a Facebook post," Katie Fahey, Voters Not Politicians' 28-year-old president, told The Atlantic. The post went up two days after the November 2016 election. "I was not expecting us to end up [on the 2018 ballot]," she said. "I thought maybe some friends and family would hop in, and we would maybe join with a group to do something." Some groups will spend up to $2 million to pay workers to gather signatures; Fahey relied on volunteers.
What Fahey discovered was something citizen activists are discovering in other parts of the country. "When you talked to people, they were just sick of the status quo," she said. "They don't trust politicians. They don't trust the political parties to actually have their best interests." She heard similar sentiments in Missouri, Ohio and Utah, and The Atlantic says such action "at the local level could prove to be the story of the 2018 elections."
The number of ballot measures had gone down since at least 1992, from 300 that year to 158 in 2014, says Ulrico Izaguirre, former executive vice president for public affairs at the Lincoln Strategy Group, which represents clients either supporting or opposing these initiatives, and current head of government relations with Affirm, Inc. "So far, there have been 140 or so in 2018, so the pendulum seems to be swinging back up," says Izaguirre, who will speak at the Council's State & Local Government Relations Conference in late September.
A Long History
Forms of the initiative and referendum process, under which everyday citizens can put policy measures directly to a vote, have existed in this country since the New England town meetings of the 17th century. Their big push came during the Progressive Era, however, when reformers believed that corrupt and compromised state legislators were blocking reforms. The most notable modern-day initiative was California's Proposition 13, which in 1978 cut state property taxes and ignited a nationwide (and Republican-approved) "tax revolt." By 1980, 43 states had either provided some form of tax limitation or actually lowered rates.
Some experts regard 1996 as a kind of high-water mark for ballot initiatives, when 44 of the 93 initiatives on statewide ballots were adopted. "In just the past few years, we've seen ballot measures at both the municipal and state level addressing a range of issues, including health care, minimum wage, marriage equality and the decriminalization of marijuana, including medical marijuana," Izaguirre says.
Public Attention
Chris Melody Fields Figueredo, executive director of the Washington-based Ballot Initiative Strategy Center, disputes the idea that ballot measure activity ebbs and flows in a predictable way — and that we're seeing a peak right now. "There's activity all the time," she says. "What changes is that at different periods, people's eyes are drawn to it. It's true that there is a lot of frustration right now, not just with the federal government but at the state level, too, and when that's the case, people pay attention to ballot measures."
When a newsworthy measure succeeds, that draws attention, too. "In 2014, when Seattle voters raised the minimum wage, people paid attention, and other cities wanted to follow suit," Figueredo says. "When cities and states vote on decriminalization of marijuana or on marriage equality, that also propels the conversation forward. In times of frustration like today, people see ballot measures as an opportunity. They see this as a better way. They see these forms of direct democracy as a way to take issues directly to the people."
Increased Legislative Gridlock
Nick DeSarno, the Council's senior manager, digital and communications practice, attributes some of this activity to "increased legislative gridlock and the fact that people want to vote on an issue, not just on the legislators who will vote on the issues. A lot of the time, these efforts are conducted just like political campaigns, but without candidates. The position, pro or con, is the candidate. And just to get on the ballot, you need an organization supporting that position. What all this means is that lobbyists have to learn not just how to influence legislators, but how to influence the general public. It's similar to grassroots campaigning, but often about pretty complicated policy questions."
And it's not just a matter of persuading the public to support a given opinion. For starters, you've got to collect the signatures, and the rules governing all stages of a ballot drive vary from jurisdiction to jurisdiction and from state to state.
It can get complicated. In mid-August, Fahey's Voters Not Politicians group filed a lawsuit demanding that the Michigan's Board of State Canvassers — just one of the authorities with the responsibility of overseeing the effort — approve Proposal 2's language sooner than it ordinarily would be required to do. Voters Not Politicians wants more time to challenge any misleading wording in court. The words that appear on the ballot, after all, are the only thing some voters will have to go on when they enter the voting booth. Michigan's Department of State says it is "taken aback" by the lawsuit.
Wording Matters
Getting the language right is one of two big headaches that ballot measure proponents must always prepare for. Because state legislatures typically do not want their near-monopoly over policy diminished, they often take steps to make it more difficult for ballot measures to come up for votes. When one party controls the apparatus of government, the party in power discourages populist challenges to its authority.
"You have to make sure the language passes legal muster, so that an attorney general or secretary of state allows the measure to go on the ballot," Izaguirre says. "There is the single-subject rule, for example, that requires that the subject be sufficiently specific. You can't put forward a proposal to legalize casino gambling, for example, and then also say there will be sports betting too."
Citizens Protecting Michigan's Constitution, a state Chamber of Commerce-backed group opposing Proposal 2, has challenged Voters Not Politicians' efforts, arguing that its language is too vague. Because the critics say it fails to specify what parts of the state constitution would be changed if the measure passes, it would result in a "massive revision" of the constitution. But the Michigan Supreme Court in June refused the opposition group's request for a stay before the Board of State Canvassers unanimously approved Proposal 2 on the November ballot.
'Absolutely Perfect'
According to Izaguirre, signatures also have to be collected with great care. "We've handled some 100 signature drives in multiple states," he says. "In some of these states, there have been efforts to make it harder for those signatures to be accepted. There can be rules about the kind of paper you can use, for example, and how the signature has to be exactly inside the box, or it gets rejected. When these kinds of rules are in effect, you have to be absolutely perfect."
Maine Republicans, for example, "have proposed a new ballot initiative scheme that would require petitions to receive not only a certain number of signatures overall, but also a specific number in each congressional district — thus forcing petitioners to expend more money and energy in districts where they might find less support," The Atlantic reports. In the past four years alone, Arizona has also passed laws making it more difficult to qualify. Michigan, where Proposal 2 will be voted on, has shortened the time allowed for gathering names.
So far, Voters Not Politicians has overcome all the obstacles in its way. That, Fahey would tell volunteers, is because the group has "people power," according to Crain's Detroit Business. That's also what can strike fear into the hearts of legislators — and present new challenges to lobbyists working for or against ballot measures.