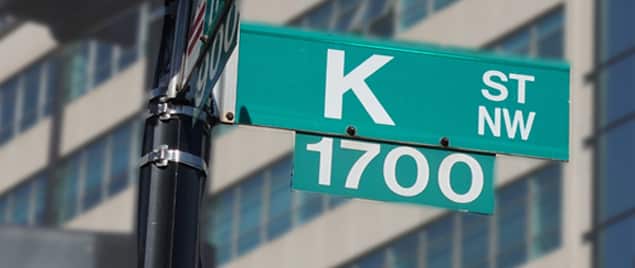 Capitol Hill Staff Shortage
The decline in the number of congressional staff and leveling off of federal employment generally offers special challenges but also new opportunities for lobbyists.
At the very least, lobbyists will be called on as never before to provide expertise once provided by congressional aides. "Lobbyists have always been the real deep-dive experts on both politics and policy in Washington," says the Council's Director of U.S. Public Affairs Practice Rikki D. Amos. "And by all evidence Congress will be relying on their special expertise as long as staffing is lower than most experts believe it should be."
First, the facts.
The number of federal employees remained roughly stable from 1952 to 2014, according to the Office of Personal Management. But the population of the U.S. is now more than twice what it was in 1952, when the size and scope of the federal government itself — in terms of its responsibilities—was considerably smaller.
The staffs of three agencies that support the work of Congress — the Congressional Research Service, the Government Accountability Office and the Congressional Budget Office — "have lost 45 percent of their combined staffs from 1975 to 2015."
"Total staff levels across all congressional offices have either been shrinking or staying relatively stagnant over the last three decades," the Brookings Institute reports. "At the same time the responsibilities of each member of Congress are increasing with the country's ever-growing population."
Each member of the House represents about 200,000 more constituents now than he or she did three decades ago. A typical senator represents 1.6 million more constituents today.
House and Senate committee staff have also declined from 1977 to 2014, the Washington Post reports. Committee staff decreased by 35 percent in the House and 15 percent in the Senate in the past 20 years alone. Rather than adding to their personal staffs on Capitol Hill, members have responded to this highly charged political climate by staffing up their offices back home.
A few reasons why this slowdown in staffing is occurring: Americans love their favorite government services, but they resent "bureaucrats." Ever since Ronald Reagan took office, government itself has been regarded, often by leaders of both parties, as part of the "problem." Taxpayers want to "drain the swamp," cut taxes and hold down government spending.
Now, the implications
So what does all this mean for members of Congress, and how are they coping?
It certainly means that members' access to specialized knowledge — which committee staffs tend to possess more of than do, say, legislative assistants — is restricted.
And, combined with the fact that congressional staff levels are static, that means members of Congress don't have all the information they need, according to Brookings, "to make informed decisions."  (Yes, even in an age when unlimited "data points" are available online.)
Expertise from Elsewhere
Lacking this knowledge, lawmakers will either "(A) turn elsewhere for their information, or (B) make less informed decisions."
One way members of Congress get expertise from elsewhere — other than from lobbyists — is by borrowing staff from federal agencies. These staffers are called "detailees."
"Agencies loan these civil servants, who embed temporarily within congressional committees and help them do their work," Brookings reports. While committee staffs have declined, the number of detailees has skyrocketed by more than 300 percent.
One problem the Post cites is that this increased reliance on detailees shifts the balance of power, ever so slightly, from the legislative branch of the federal government to the executive branch, where the detailees come from.
Here's how Brookings frames "the problem":
It's generally tough to say how "informed" any particular member is on each vote he or she takes, but there is evidence that, in the absence of other sources of information analyzing a piece of legislation, Congress members will fall back on documents provided by interest groups and lobbying efforts. The obvious problem with this coping mechanism is that information provided by third-party interest groups is sure to be biased in favor of the interest they represent and/or against an interest they oppose.
Well, yes. But this somewhat sour view of "interest groups and lobbying efforts" suggests that other sources of information are unbiased.
Obviously, they're not. Executive branch detailees, as the Post admits, have their own biases, whether they realize it or not: They're biased in favor of the federal agencies that pay their salaries.
Lobbyists, by contrast, view the world different. Says Amos, "They understand the real-world implications of policy for any given elected official's constituents and the businesses in their district or state."
Want More Information on This Topic?
Contact Kristin Brackemyre, manager, PAC and advocacy practices, Public Affairs Council
Additional Resources
The New Normal: Working with the Trump Administration
Lobbying Compliance: Filing Your LD-2 and LD-203
---