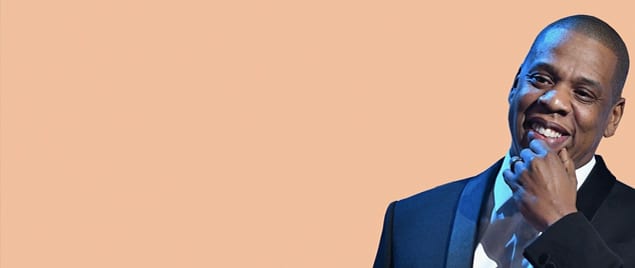 JAY-Z, 'Free Water' and Brand Journalism
Mark Ragan — the man who "invented" brand journalism — loves to talk about JAY-Z
Way back in 2015, Ragan tells the story of the rapper's interview with The New York Times — and how a Ragan Communications client responded.
JAY-Z told the Times that water "is free. Music is $6 but no one wants to pay for music. You should drink free water from the tap — it's a beautiful thing. And if you want to hear the most beautiful music, then support the artist."
Denver Water, one of Ragan's clients pointed out — in an article reported, written and published by the utility itself — that in fact, water isn't free.
JAY-Z's 2013 album Magna Carta…Holy Grail sold 528,000 copies in its first week.  At $6 an album, JAY-Z "could buy 1 billion gallons of water," according to Denver Water, whose customers typically pay $3 for 1,000 gallons of water. Compared to what people pay for milk or soda, "water is a pretty good value."
"The media went crazy over that story," Ragan says. "The networks, USA Today, even Entertainment Weekly picked it up. Anybody who still doubts the value of brand journalism should just look at the results. Denver Water didn't 'pitch' the story. They just published it themselves, and this is an important new reality in the practice of journalism, and in the establishment of a corporate brand."
To succeed, transparency is essential. Content created by a for-profit organization is still establishing its credibility.
How to Build Trust
Brand journalism, native advertising, sponsored content — all have come in for their share of criticism, but the "amount of content produced by brands and the amount of people reading branded content is rising rapidly," says Ragan. And as long as the organization acknowledges its subjectivity as a brand and its financial relationship to the publisher, such content can be an important tactic for building trust.
"I'd spent 15 years as a political reporter in Washington," Ragan says. "About eight years ago, I had an epiphany. I realized that all companies today need to see themselves as news organizations, as media companies, developing and publishing their own stories, rather than spending endless hours 'pitching' stories to the media and pounding the world with marketing messages and press releases that no one reads. There's a better way, even if you have to think differently about how and why you're doing what you do."
Unintended consequences are usually portrayed as unpleasant surprises. But Ragan, who has worked with dozens of companies developing their programs [see Impact article on Duke Energy], finds this isn't the case with brand journalism.
Not Just a 'Content Strategy'
"Companies that undertake brand journalism programs — provided they do it the right way — discover that it is not only a content strategy but, more important, a management strategy," Ragan says.
The right way involves adopting a "news desk approach." That means representatives of an organization's different departments meet regularly to discuss story ideas. "You include not just the media relations people, but also marketing, government relations, executive speechwriters, research — the whole team. That way everyone knows what everyone else is working on. This breaks down barriers. People are no longer confined to their silos, unaware of what the whole organization is doing. People can begin working together in ways they never have before."
No More 'Marketing Arrogance'
Instead of trying to impress consumers with a single ad, branded journalism sees this traditional advertising as an outmoded idea reeking of "marketing arrogance," according to Larry Light, former global marketing CEO of McDonald's, writing in AdAge. When the fast-food giant adopted its "content stream approach," McDonald's "approached communications strategy the same way an editor approaches the creation of a magazine, with its array of different content aimed at a variety of interests — but with a coherent editorial framework."
As such, brand journalism is a "modern marketing imperative," and the best way yet "to attract and interest consumers with a continuing flow of valuable, relevant, integrated and engaging content — advertising, articles, blog posts, social media, live events, videos and social media."
New York University's Jay Rosen, though not uncritical, says brand journalism that "can compete with the best material out there" is here to stay. But it still isn't easy for many CEOs to get their heads around.
Not a Quick Fix
"CEOs typically want to know what a program will do for the organization today and how much it will cost," Ragan says. "That's understandable, but what they need to know is that it will take one-to-two years to see results [from a brand journalism program]. This is a long-term commitment, not an ad campaign or a marketing campaign. And while it can cost what seems like a substantial amount of money, it usually pales in comparison to what the same company will pay for its advertising."
To succeed, transparency is essential. Content created by a for-profit organization is still establishing its credibility. It is "a relatively new phenomenon, and readers are still learning to understand it. If you're a brand, right now is the worst time to confuse them and the best time to be transparent and proud about the information value that you bring to the table. That's how you build trust over time."
Get Used to It
And that trust is building. One indicator that brand journalism is here to stay is that its critics now quibble about the words we use to describe it. The Content Strategist is a fan, but says journalism strives for objectivity, which branded content really can't claim to do. With that in mind, it offers this advice:
"So, brands: Do quality reporting. Shoot to compete with the best publishers out there, and steal reader attention away from them if you can. Build media empires and be proud of your efforts. But put the term 'brand journalism" out with the trash — and for Pete's sake, get rid of 'synergy' and 'contentology' too."
Want More Information on This Topic?
Contact Nick DeSarno, manager of digital and communications practice, Public Affairs Council
Additional Resources
Communicating the Value of Online Advocacy and Social Media for Public Affairs
---