Budget Issues to Dominate 2018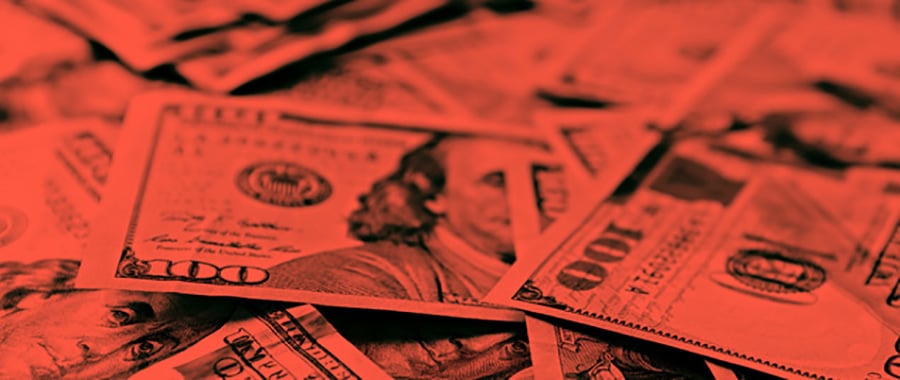 January 2018
The most important federal policy issue facing the country in 2018 will be the budget, according to a new survey of over 70 senior public affairs executives conducted by the Council.
Nearly 32 percent of participants ranked the budget first, followed by infrastructure spending (22 percent) and immigration (19 percent).
Nearly two-thirds (65 percent) said the most pressing issue for 2017 was health care. Tax reform (25 percent) came in second with the federal budget far behind at 4 percent.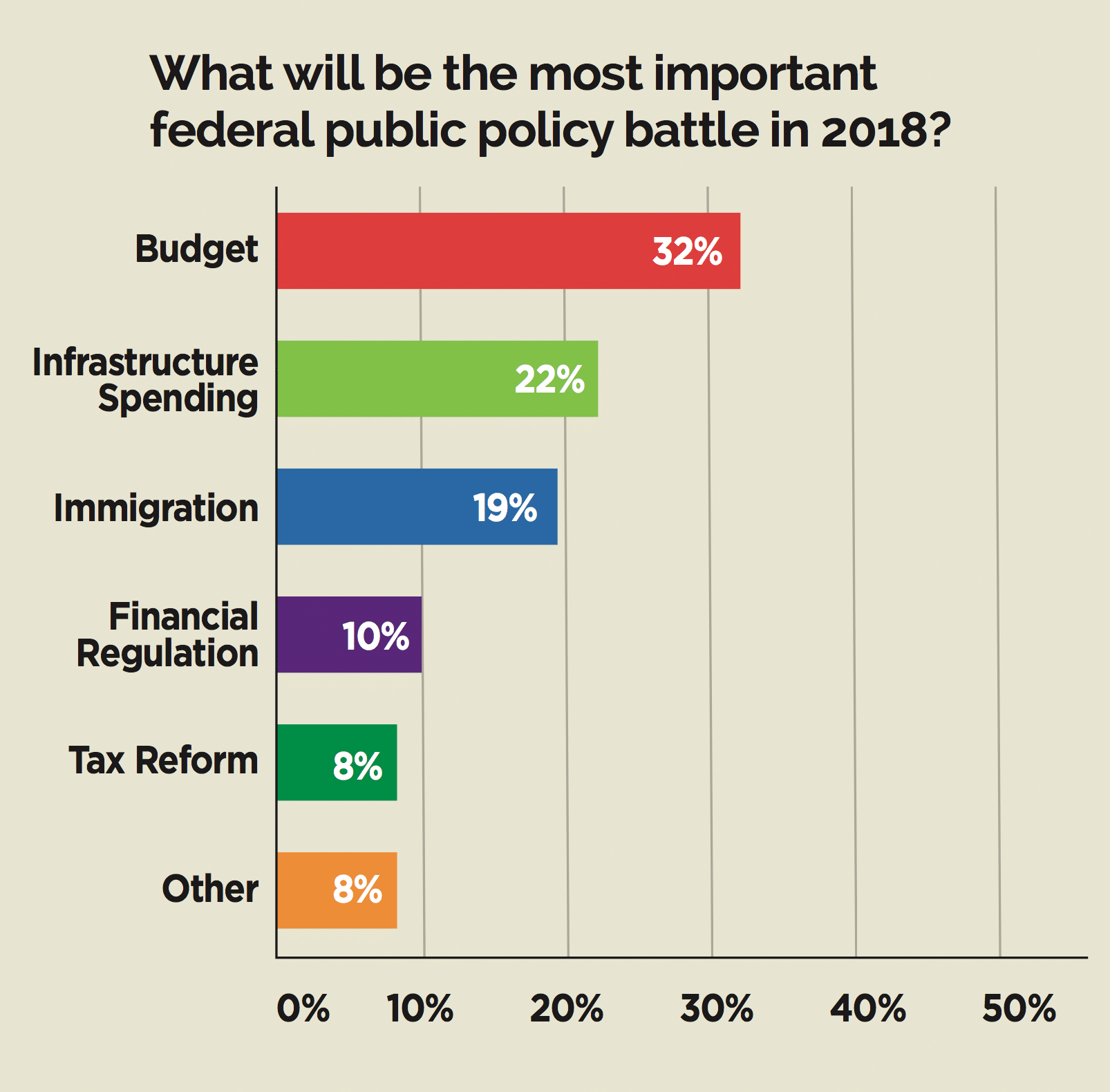 International Arena
On the international front, survey respondents said they expect overall trade policy to be the toughest issue in 2018, but it garnered only 35 percent of the votes. Following trade policy were the rise of China's influence and the North Korea crisis, both with 13 percent; and cybersecurity and immigration, both with 11 percent. Dealing with NAFTA was next with 8 percent, and Brexit/European Union concerns and the environment each received 1 percent.
Trade policy (32 percent) was also seen as the most important international policy issue for 2017. Twenty-two percent ranked cybersecurity as the big issue of the past year, with concerns over Brexit and the European Union coming in third, at 14 percent.
In the State House
According to survey respondents, the toughest challenge facing the states in 2017 was taxes and budgets (38 percent), followed by health care (19 percent). Executives did not expect much change in issue priorities in 2018, with taxes and budgets (42 percent) requiring the most attention, followed again by health care (25 percent).
"I'm not surprised that budgets are considered critical issues at both the federal and state levels," says Council President Doug Pinkham. "Congress keeps putting off tough budget decisions, and states are dealing with rising costs for social services, pensions and other major expenses. Plus, if tax reform doesn't work according to plan, states will be squeezed even more."
Changes On Capitol Hill
The majority of survey respondents expect political change to come to Washington in 2018. Fifty-three percent say Democrats will take back control of the House, and 47 percent say Republicans will hold it. However, most respondents (60 percent) expect Republicans to hold the Senate after the fall elections.
But who leads those parties in Congress might change. Most likely to hang on to his leadership post is Senate Minority Leader Chuck Schumer, with a strong majority of respondents saying the New York Democrat will remain in leadership. The Republican with the greatest likelihood of maintaining his status is Senate Majority Leader Mitch McConnell, followed by House Speaker Paul Ryan. House Minority Leader Nancy Pelosi has the lowest level of job security among congressional leaders, say, respondents.
A great deal could change, however, depending on when Special Counsel Robert Mueller issues his report on Russian involvement in the 2016 presidential election — and what that report reveals. An overwhelming majority of survey respondents (85 percent) say Mueller will release his report by year end.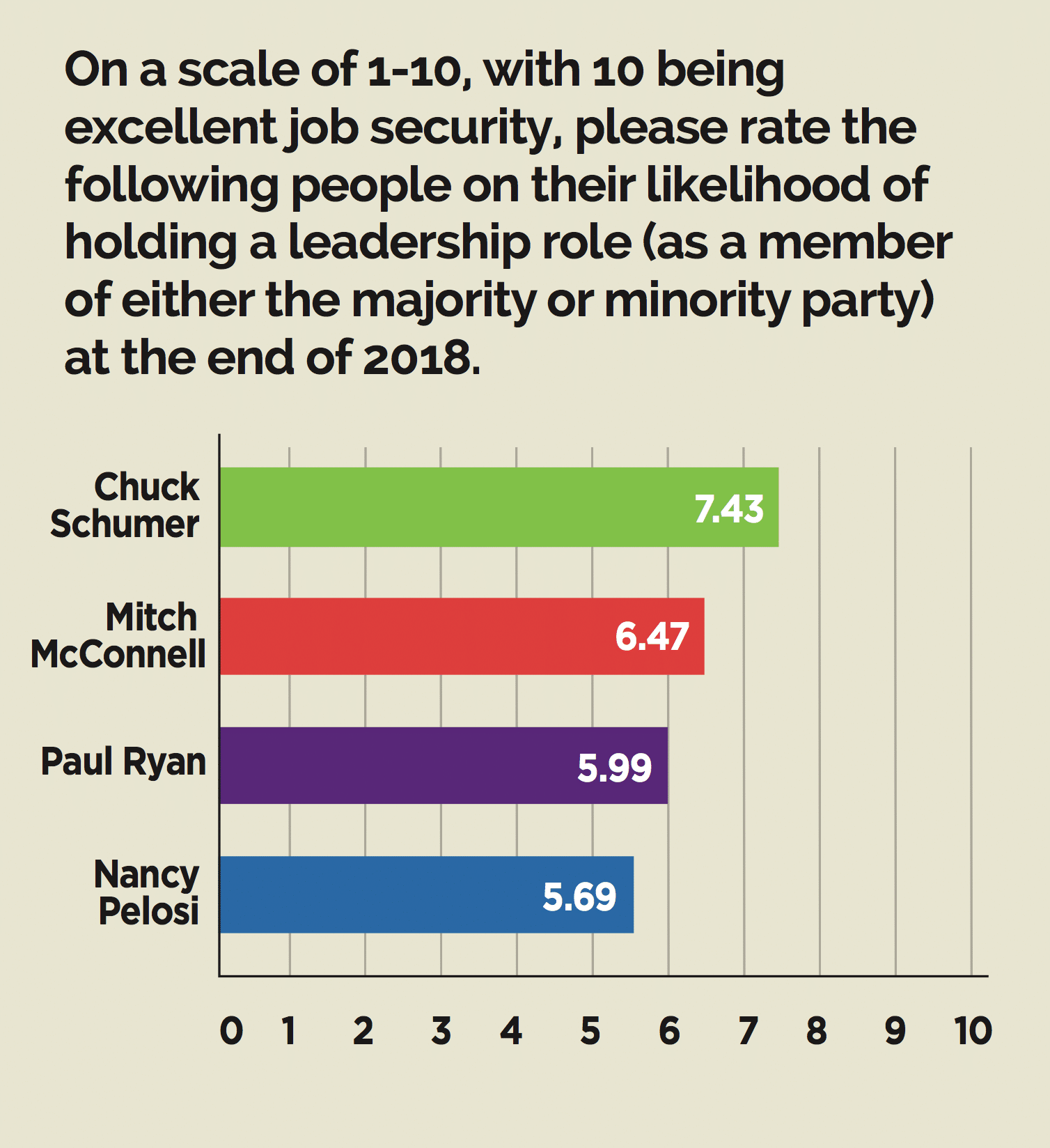 Levels of Competence
Many public affairs executives are concerned about the levels of competence in the Trump administration, the House and the Senate. Respondents gave particularly low scores to the White House, which did poorly on its knowledge of policy, its ability to advance legislation and its overall political skills.
The House did somewhat better, scoring its highest ratings for its knowledge of policy issues. Survey participants also ranked the Senate highest for its command of policy.
Respondents said the most effective advocacy groups in Washington, D.C., are the National Rifle Association, the U.S. Chamber of Commerce and representatives of the pharmaceutical industries.
Tied for most effective trade or professional organization were the National Association of Manufacturers and PhRMA, followed by the U.S. Chamber of Commerce. Among individual companies considered most effective at the national level were Koch Industries, Walmart and AT&T.
Survey questions were sent to members of the Public Affairs Council's board of directors and other senior public affairs professionals in December 2017. The results are based on the responses of 72 survey participants.
Want More Information on This Topic?
Contact Laura Horsley, director, marketing and communications, Public Affairs Council

Additional Resources
How Public Opinion Affects Public Affairs
---