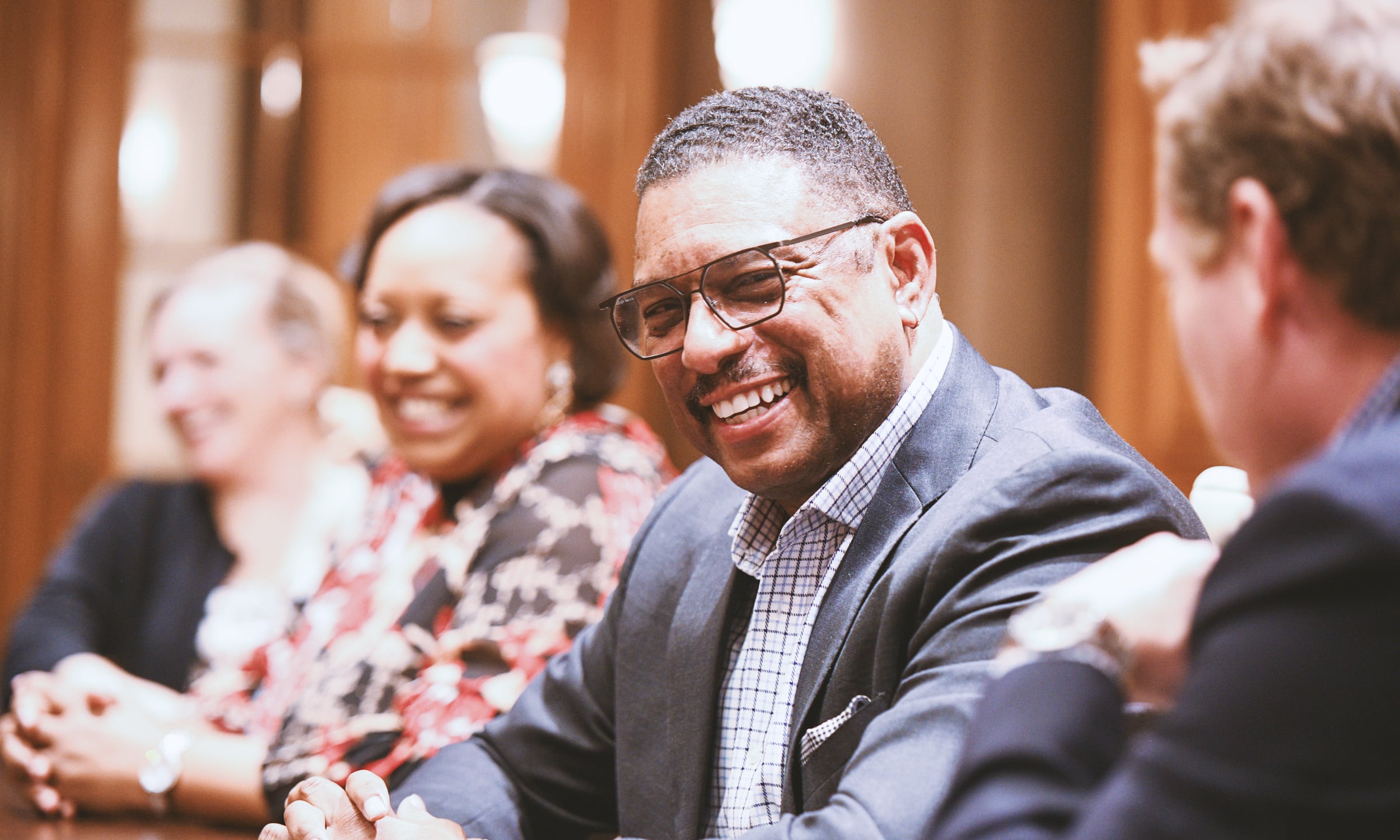 Social Impact Committee
to Help
Organizations
'
ESG and DEI Efforts
The polling places have closed and the "red wave" — a tsunami, some predicted — never quite materialized, and an expected backlash against corporate diversity, equity and inclusion (DEI) and ESG initiatives might not be as severe as some had feared.
Roi Ewell, founder and principal of Ewell & Associates in Orlando, Florida, and co-chair of the Council's Social Impact Committee, formerly the DEI Taskforce, says it "will be more important than ever, in this critical time, to demonstrate how the initiatives that some people are criticizing as socially extreme actually support long-term shareholder value rather than detract from it. We hope to leverage the Social Impact Committee to equip Council members and public affairs professionals to make that case to their own companies' leadership and to the general public. The good news, I am convinced, is that the corporate community will not back off from these efforts, although they will have to do an effective job defending their actions. We intend to help them in these efforts."
Ewell will be joined in the leadership role by Maureen Kline, vice president of public affairs and sustainability at Pirelli Tire North America, who is the committee's new co-chair.
Formed in May 2022, the Social Impact Committee is tasked with providing strategy and programmatic guidance to advance Environmental, Social and Governance (ESG) and related sustainability frameworks in support of membership needs and interests," its charter reads.
The committee has already begun to deepen the profession's understanding of its need to improve in DEI areas — and has taken steps to help it do so. Planning research on DEI and social impact was among the first initiatives. Through the Foundation for Public Affairs, the DEI Taskforce (before the formal committee was created), commissioned the fielding and publication of a DEI survey in the spring of 2021, and in late November of this year the findings of the 2022 Social Impact Survey will be released.
This year's survey found that the average share of public affairs function staff who are people of color is just 20%, a low number compared with the 40% racial and ethnic diversity of the U.S. population. And 61% of respondents say the lack of diversity of the field discourages individuals from entering the profession. When asked whether ESG priorities had ever influenced corporate lobbying efforts, 66% of respondents reported their company's sustainability goals had led to a change in their position on a policy issue.
Education and programming have also been elevated. A new signature event called STRIDE: A Social Impact Summit, was held in Washington this month, and the new Hogans Fellowship program, launching in January, will focus on expanding leadership opportunities for diverse talent.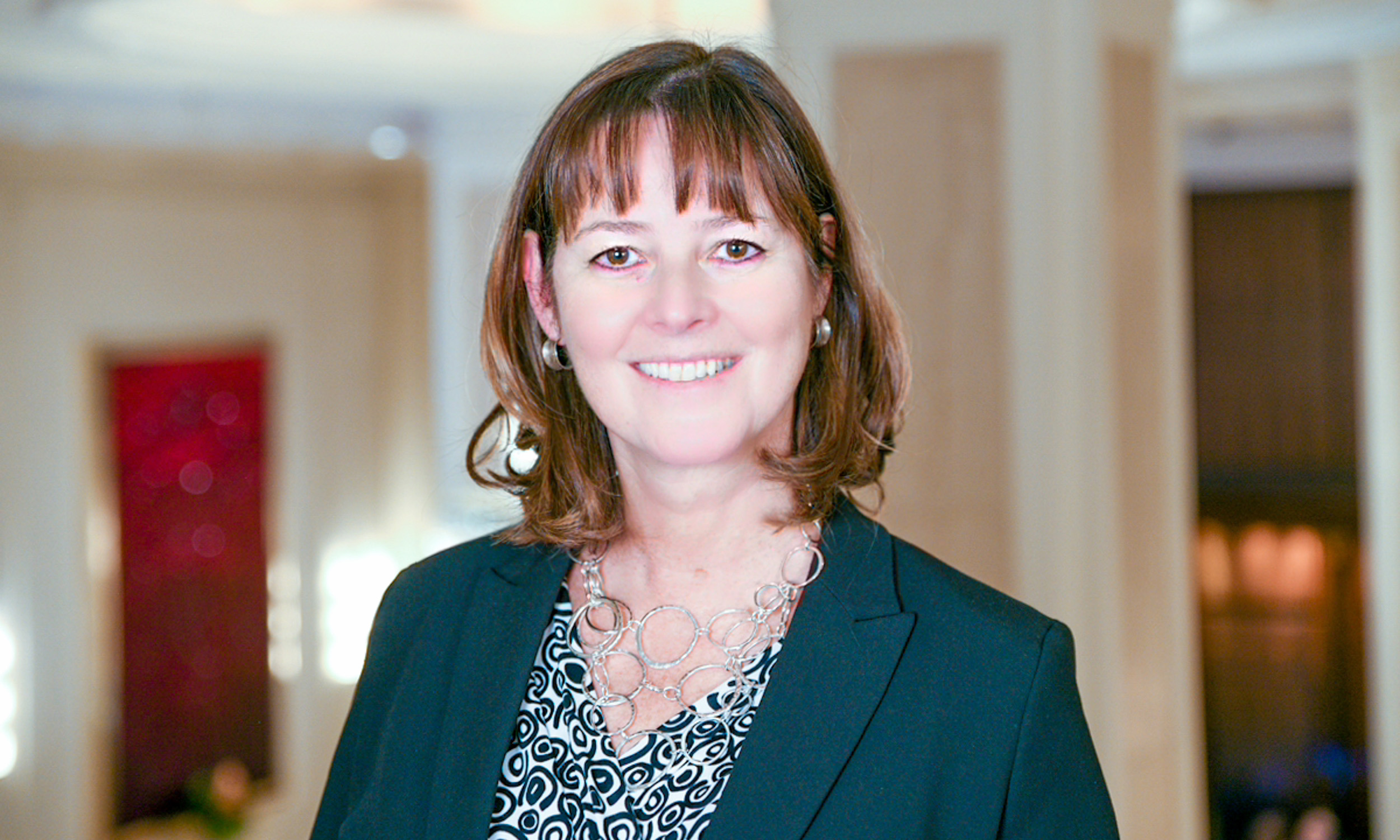 Enrich Existing Programming
The committee will continue to enrich the Council's social impact programming, with an emphasis on growing its network of leaders in the ESG area, developing more social impact-related services and bringing more people of color into leadership positions in public affairs.
According to the committee's charter, it will also help develop "market-relevant educational forums to assist public affairs professionals in understanding and managing all aspects of the business of sustainability with special emphasis on issues management, reputational positioning, and social progress."
The ESG priorities may be among the trickiest as some Americans fear that companies "are overreaching on ESG initiatives, which are sometimes misrepresented as job killers," Kline says. "Critics are positioning stakeholders vs. shareholders, which, as Roi says, is misleading."
Business leaders know better, and Ewell and Kline think the Public Affairs Council through its Social Impact Committee can be counted on to continue to make progress in these vital areas. "The Council plays a crucial role in providing issues management guidance for public affairs professionals on the best ways to navigate these challenges," Kline says. "The committee is here to help them make that case — and to show how, in [Council President] Doug Pinkham's words, these initiatives 'align with the business's stated values.'"
'Important to Investors'
ESG initiatives are increasingly important to investors and the investment community and "business leaders have come to a more sophisticated understanding, which is very encouraging," Ewell says. "As significant, we have all learned a lot about the social impact space over the past few years and a collective view is evolving about how we need to take these matters seriously and make real progress. It's exciting to partner with the broad range of industry experts who make up the Social Impact Committee to continue to deliver membership benefits through relevant and strategic programming to meet these challenges."
Social Impact Committee Members

Co-Chairs:
Roi Ewell, Principal, Ewell & Associates, LLC
Maureen Kline, Vice President of Public Affairs and Sustainability, Pirelli Tire North America
Committee Members:
Kwame Boadi, Senior Advisor, Policy & External Affairs, Dominion Energy Services
Stephanie Childs, Executive Vice President of Corporate Relations, Diageo North America
Ezra Garrett, Senior Vice President, Public Affairs & Impact, Opportun
Genna Gent, Vice President of Global Public Policy & Government Relations,
McDonald's Corporation
Julian Ha, Partner, Heidrick and Struggles International, Inc.
Karen Himle, Senior Vice President, Corporate and Government Affairs, Thrivent Financial
John Mason, Senior Director, Federal Government Affairs, Altria Client Services
Charlene Lake, Senior Vice President, CSR & Chief Sustainability Officer, AT&T
Molly Njeru Ryan, Vice President of Government Affairs and Policy, Global Blood Therapeutics/Pfizer
Ellie Shaw, Director, Federal Government Affairs, American Express,
Anthony Shop, Co-Founder & Chief Strategy Officer, Social Driver
Peter F. Wilkinson, Global Head, Regulatory & Public Affairs, Manulife
---
Contact Committee staff leads Erica Harris, Manager, Social Impact Practice, eharris@pac.org or Laura Horsley, Senior Director, Marketing and Communication, lhorsley@pac.org, with any questions you may have.