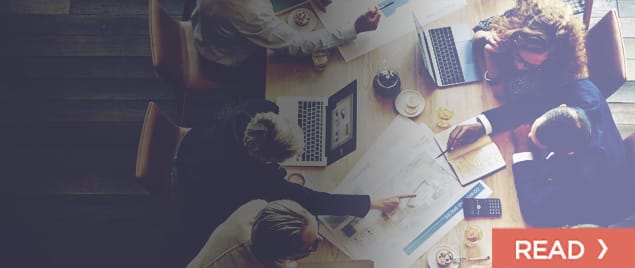 Corporate Spinoff Challenges
While we're accustomed to the mergers and acquisitions of companies, we need to adapt to the challenges that come with spinoffs.
Mergers and acquisitions have received headlines in recent years, but a new development might be just as significant. Spinoffs, in which a company makes a separate and stand-alone business out of one of its units, nearly doubled from $127 billion in value to just over $250 billion from 2014 to 2015, according to The Wall Street Journal. The activity shows no sign of slowing down, and for public affairs professionals, the challenges can be daunting.
In late 2014, when Hewlett Packard Inc. CEO Meg Whitman announced that it would spin off its servers, storage and service division to create HP Enterprise (HPE), a yearlong process began. Such transitions are never easy, even when done with sufficient care, and they can be especially challenging for companies as big as HP, with its 350,000 employees and far-flung offerings and operations. But as corporate America is discovering, smaller is sometimes better.
"Just for the government relations function, we've had to create two staffs, two budgets and two sets of key states, consultants and association memberships," says Mari Cino, HPE's vice president of U.S. and the Americas, corporate affairs. "In situations like this, there's a temptation for the two companies to compete for staffs and budgets, but when you want both companies to succeed, you have to think about the situation differently."
Defending Your Turf
It is only human to defend your turf, especially when the CFO and other executives have their own assumptions about what should happen when one company becomes two. "Their instinct is to want to cut the government relations budget in two, and give half the budget to the parent company and the other to the new company," Cino says. "There's a certain logic to that, and you might be looking at some cuts, but it isn't advisable or realistic to expect either company to do its job well with 50 percent — or with half the staff."
When the parent and the spinoff want both organizations to succeed, "it isn't a zero-sum game," Cino says. "Each company can now focus on what it does best, so when it comes to allocating talent — who stays with the parent company and who goes with the spinoff — you have to think about what each needs. No matter which team you are on, you don't want to raid all the talent."
'Tricky' Decisions
Making such decisions is tricky because you're dealing with people's lives, not just the most effective allocation of non-human resources. "There will always be hurt feelings," Cino says. "Some people will want to stay with the company they have been with for years. They won't want to move to the other company. It's a delicate situation."
But the fact that people feel at home in the parent organization has its benefits. "In many ways, it is a lot easier to create a new company with an existing workforce than to fit an existing company into another company that acquires it, which is what happens in mergers and acquisitions," she says. "There aren't the same cultural challenges."
When Timken Co. spun off TimkenSteel, Ryan Stenger, the new company's vice president for government affairs, says his group "took a very complicated process of adjustment and saw it as an opportunity."
"[Millennials]  like active and frequent engagement, so we started monthly events — pizza and politics groups, for instance — and actually saw a significant increase in PAC membership after the split and a bump in contributions."
A Whole New PAC
TimkenSteel had to form a new PAC but for a time still operated under a joint PAC agreement, with restrictions on the amount of joint giving. "We saw this as a time to revisit what we were doing under the old PAC, and that is always a good idea because it gives you the opportunity to reassess your operations," Stenger says. "It is a fact of life that things can get stale and complacent."
Stenger's team conducted focus groups with contributors to the legacy PAC, drilling down on how it was reaching out to millennials. "They don't always get involved for the same reasons earlier cohorts do, so we were eager to find out what they liked and didn't like. They like active and frequent engagement, so we started monthly events — pizza and politics groups, for instance — and actually saw a significant increase in PAC membership after the split and a bump in contributions. But so did the legacy PAC, and we were thrilled by that."
It took eight months for TimkenSteel to make the transition. "We wanted to make sure we did it right," Stenger says. "While we didn't want our public affairs activities to be a distraction while there were so many other things going on with the split, we did seize the opportunity to rebrand ourselves, logo and all. Make no mistake: Your PAC will probably lose some members in any transition like this. But you will also gain some, and you can turn the process into a positive. That was definitely our experience."
Back in the Fold
In this frenzied environment, not all stories are the same. Not a year after NiSource Inc. spun off Columbia Pipeline Group, Columbia was acquired by TransCanada Corp. "So, after nine-and-a-half months of being on our own, we were back in the fold of a bigger company," says Charles "Chuck" Moran, TransCanada's senior vice president, government relations, communications and community relations.
"We used that period when we were a smaller, nimbler company to refresh our lens and look at what we think is important and what is less important in our public affairs work," Moran says. "What we discovered was that our companies changed, but our philosophy didn't. We looked at whether we had the right deliverables and whether we had the right people in the right roles."
Moran says his group never lost sight of one overarching goal. "We wanted to make these transitions as seamless as possible for key stakeholders, whether it was the government, members of Congress, mayors or the media. We did this by not allowing ourselves to be distracted from this goal. Corporate life throws a lot of curve balls at you, whether spinoffs or mergers. You just can't allow yourself to get distracted by those situations."
One thing Moran learned from the time NiSource and Columbia separated was how a spinoff can be a satisfying experience in ways a merger sometimes isn't. "One of the great things about our spinoff," he says, "was it allowed us to set up a new company but to do it with people we already knew and had worked with before and who we enjoyed. That can make a big difference."
Want More Information on This Topic?
Contact Doug Pinkham, president, Public Affairs Council
Additional Resources
 Are US Companies Disappearing? 
Taking It to the Top: Engaging Corporate Leadership in Public Policy
---