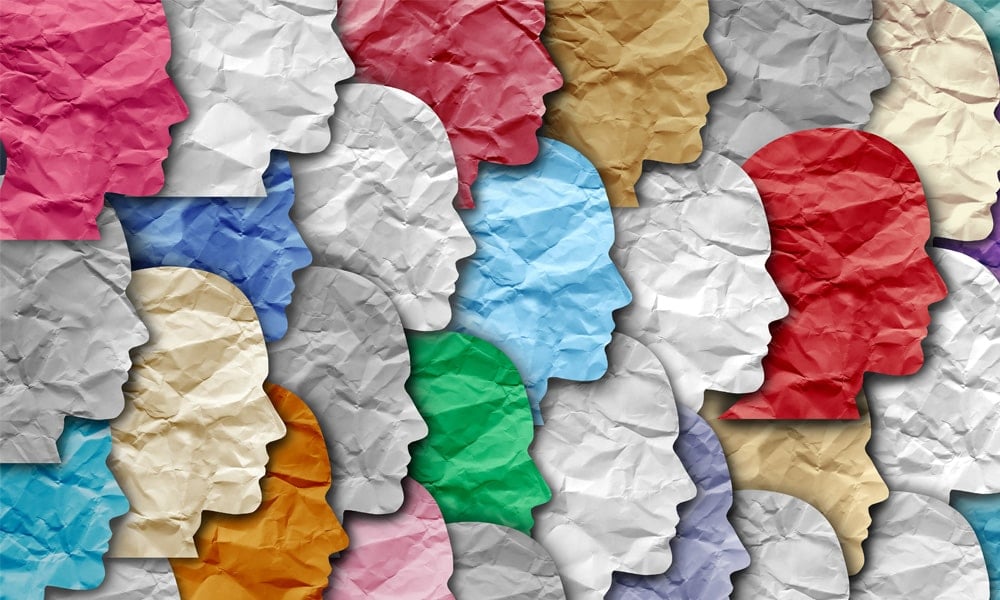 Women Are Feeling 'Burnout' More Than Men
The pandemic has only led to increased burnout among workers, and a recent study by LeanIn.Org and McKinsey & Co. shows that women are especially feeling the strain.
"Women are now significantly more burned out — and increasingly more so than men," according to the Women in the Workplace report, the largest study ever of women in corporate America. The gap in burnout between men and women has almost doubled in the past year.
Unrecognized and Unrewarded
And while women often do more to advance diversity, equity and inclusion efforts than men, the survey finds their work "is going unrecognized and unrewarded by most companies, and that has concerning implications."
More than 250,000 people were surveyed on their workplace experiences between 2015 and 2021, with additional data collected this year from 423 organizations employing 12 million people. More than 65,000 employees were surveyed this year alone, and women with diverse identities, including LGBTQ+ women and women with disabilities, were interviewed.
Companies say they are committed to racial equity but show lack of improvement "in the day-to-day experiences of women of color," the report says. And although their white employers "see themselves as allies to women of color, they are no more likely than last year to speak out against discrimination, mentor or sponsor women of color, or take other actions to advocate for them." While the impact of the past year and a half is still to be determined, "the risks to women — and the companies that depend on their leadership — are very real."
Gaps in the Pipeline
"Women's representation had improved across most of the corporate pipeline at the end of 2020," but gaps in that pipeline persist. Women are not promoted into managerial ranks as frequently as men, and "women of color [are losing] ground in representation at every level."
Since 2016, women have been promoted at far lower rates than men, which "makes it nearly impossible for companies to lay a foundation for sustained progress at more senior levels. Additionally, the gains in representation for women overall haven't translated to gains for women of color." Between entry level and the C-suite, "the representation of women of color drops off by more than 75 percent. As a result, women of color account for only 4 percent of C-suite leaders, a number than hasn't moved significantly in the past three years."
High Turnover
Women, meanwhile, "are even more burned out than they were a year ago, and burnout is escalating much faster among women than men. One in three women says they have considered downshifting their careers or leaving the workforce this year," compared with one in four who expressed such sentiments in the first months of the pandemic. Four in 10 have considered leaving their employer and switching jobs. High employee turnover in recent months "suggests that many of them are following through."
Asian women also report being unappreciated in their jobs. "They have fewer informal interactions with senior leaders" and "are less likely to be seen and noticed as individuals. More than 1 in 6 Asian women say they are frequently mistaken for someone else of the same race, and because of this, colleagues and managers may overlook their specific contributions." Asian women account for one in 15 women in entry-level jobs, but only one in 50 women in the C-suite. Even so, they "remain highly motivated" and are more likely to ask for promotions and far more likely to aspire to executive positions.
Dubious Compliments
Asian women, like Latinas, are also twice as likely as white women "to hear people express surprise at their language skills and other abilities." Black women are three times more likely to be on the receiving end of such dubious compliments.
On a hopeful note: This year, for the first time, women of color were promoted to manager at about the same rate as women overall — 85 women of color for every 100 men. "This is important progress," the report states, "and it will be critical that companies build on it to make promotion rates truly equitable." The report offers suggestions to help companies make their professed aspirations a day-to-day reality.
Business organizations typically say gender and racial diversity is among their important business priorities, but only about two-thirds of them hold senior leaders accountable for progress in these areas, and less than half hold managers to account. "Companies need to treat diversity as they would any business priority," the report says, "and that includes tying progress toward goals to advancement and compensation."