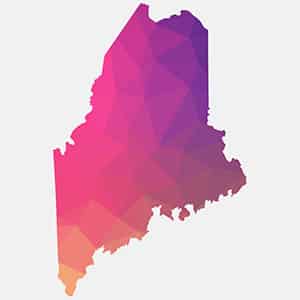 Will Maine Imprison Lobbyists Who 'Lie'?
A painfully well-meaning member of the Maine Legislature wants to make it a crime for lobbyists to lie — to legislators, that is.
A bill introduced by Heather Sirocki, a Republican from Scarborough, says nothing about whether lobbyists can lie to people who are not members of the Legislature. This omission might make other prospective victims of intentional falsehood feel left out, suggesting that amendments might be in order.
"My bill would make it clear that you cannot come to the Legislature and lie about factual information," Sirocki told the Portland Press Herald. If she succeeds, Maine would join 15 other states and the District of Columbia that make it illegal to fib to members of legislative committees.
Six Months in the Slammer
Under Sirocki's bill, "liars" could spend six months in the slammer and pay a $1,000 fine. But if they persisted in their lying after being asked to take an oath before testifying to a legislative committee, the fine could double. The jail time could be increased to 364 days — leaving one day in the year when they could be free to go back into the streets and start spreading untruths again.
Want More Information on This Topic?
Contact Danielle Del Carlo, manager, government relations practice, Public Affairs Council
Additional Resources
Check out our event on In-District Grassroots and Advocacy Strategies on June 15.
State and Local Government Relations Conference, September 25-27.
---