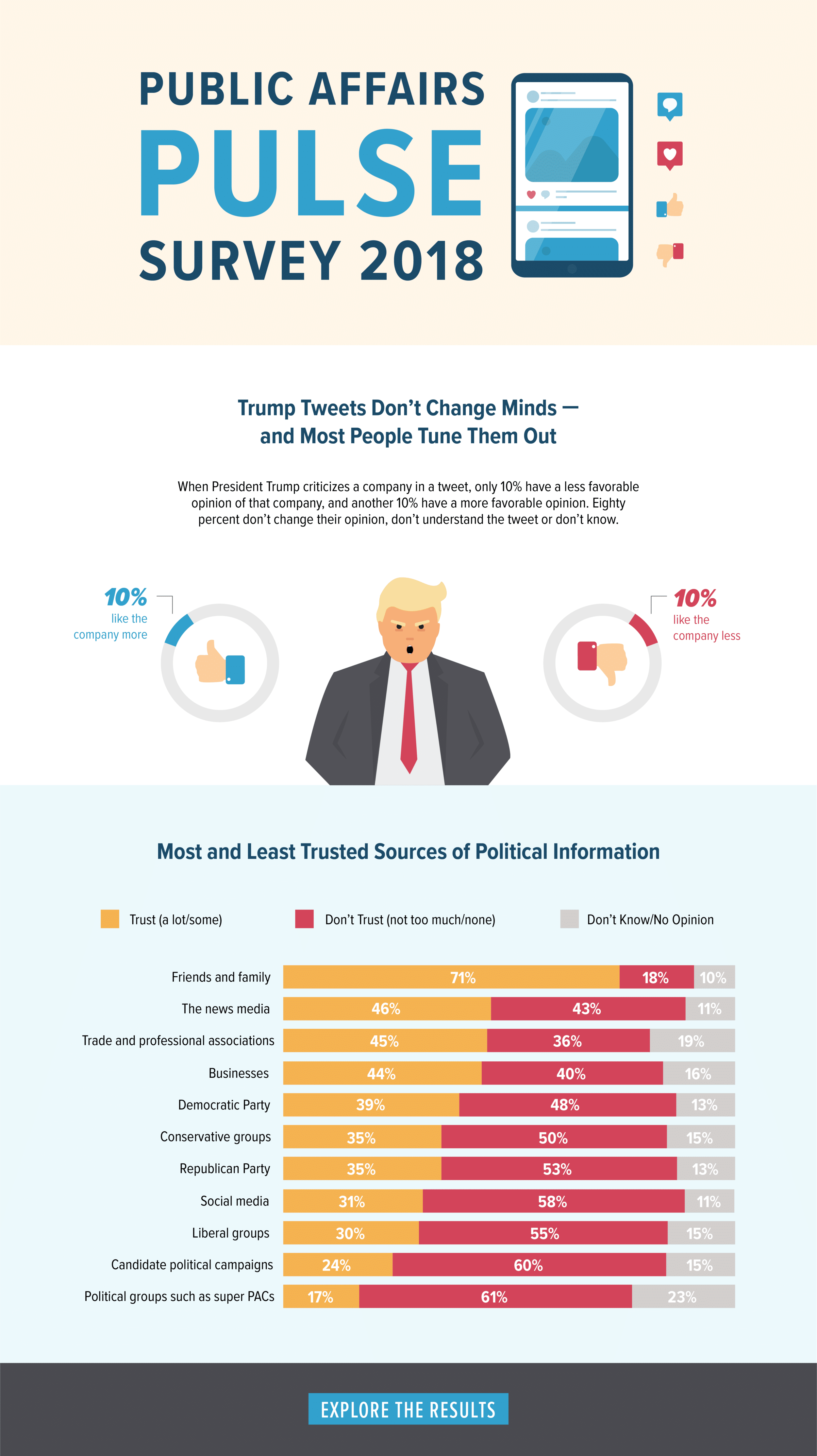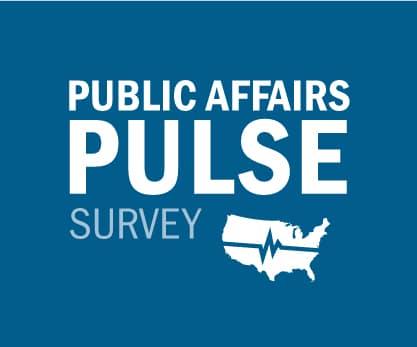 Since 2011 the Council has conducted an annual nationwide survey of U.S. adults to examine American attitudes about business and government. The Public Affairs Pulse has examined a host of timely topics including:
Millennial attitudes toward big business
How different generations view data privacy
Business engagement in social issues
Relationship between public distrust and support for more regulation
Views about lobbying and campaign contributions
How to respond to a crisis
Check out our 2016 survey report that focused exclusively on the American public's views about corporate efforts to end discrimination.
Past Pulse Surveys: 2017 | 2016 | 2015 | 2014 | 2013 | 2012 | 2011
Slides and infographics highlighting survey results are available for members to use for company briefings. Our senior staff are also frequently called on to make presentations on topics covered in the Public Affairs Pulse.