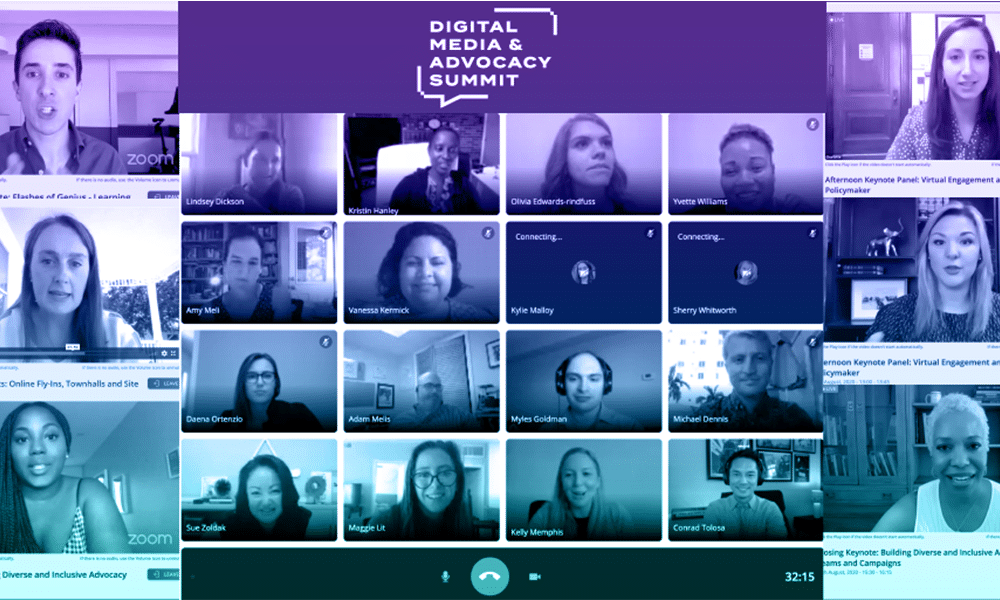 Digital Media & Advocacy Summit Goes Virtual
The first-ever virtual Digital Media & Advocacy Summit was a great success! The high-level content and production value of the event made it clear that the Council is leading the way in the age of online conferencing. Here are some highlights:
We had a 20% increase in attendance compared to our in-person summit in 2019
Our new platform provided us with "Zoom lounges" for networking, online Q&A at all sessions, live chats and a virtual vendor area
We offered two learning tracks: digital communications and digital advocacy
Keynote speakers provided useful insights on congressional use of video conferencing, digital crisis management, building a diverse team and other topics
We commemorated the 100th anniversary of the 19th Amendment, which was appropriate since two-thirds of our speakers were women!
Thanks to all Council members who made our first virtual Digital Media & Advocacy Summit a success. We look forward to seeing you at our virtual State and Local Government Relations Conference in September.