BREAK TIME with … Mads Realmuto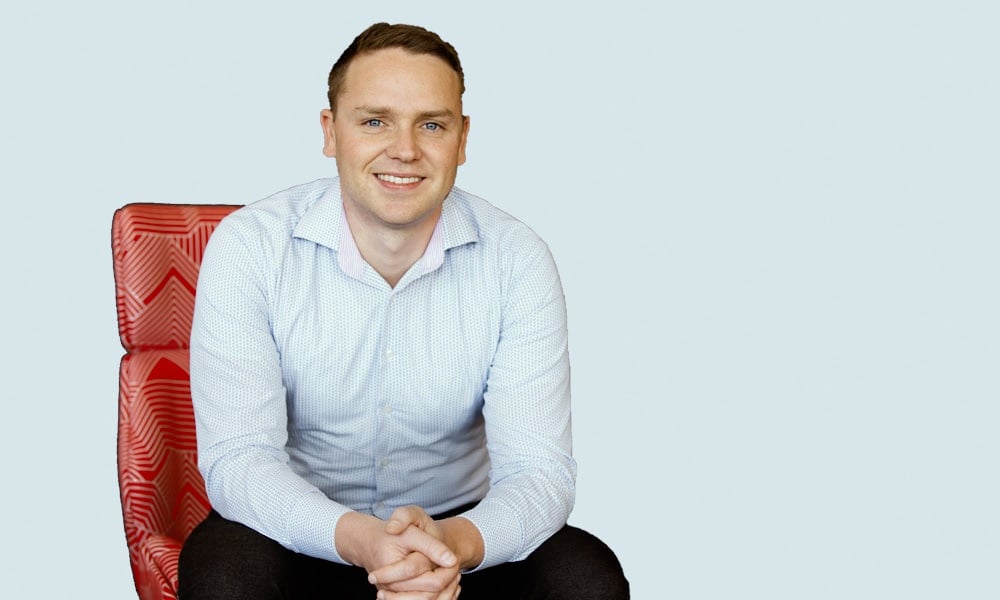 Head of Global Partner Marketing
UL
Inquiring minds want to know. What kind of name is Mads Realmuto?
I was born in Denmark, and Mads is a very common Danish name — the equivalent of Matthew. My husband's family name is Realmuto, which is Sicilian, I took his name. Mine was Stockwell.
You have a master's degree in international business from the University of Edinburgh. Tell us about that.
I grew up in California and wanted to study overseas. I visited Edinburgh, it is one of those cities that just takes your breath away.
And such a center for intellectual and literary life for so many years — Adam Smith, David Hume, Robert Louis Stevenson, Arthur Conan Doyle…
Oh, definitely. My economics courses were in David Hume Tower! It has since been renamed.
Talk about UL. Most of us remember it as Underwriters Laboratories.
Underwriters Laboratories grew out of a tragic fire at the 1893 World's Fair and the need to demonstrate product safety. So the company began by doing research, testing, and developing safety standards. Today, UL helps customers meet quality and performance expectations, manage risk and achieve regulatory compliance through testing, audits and a variety of software solutions. Over the decades, our definition of safety has expanded to include security and sustainability of entire ecosystems, including risk and transparency within supply chains.
You've worked at both the local and the global levels. What insight can you bring to the differences and the similarities?
I have less engagement these days with government affairs per se, with an increased focus on communications and industry affairs. A key similarity is the ability to articulate the story you want to tell in a way that people can relate to.
Can you offer examples?
Sure. COVID-19 has presented many challenges. At the local level, businesses and the cities where they operate are now figuring out how to make sure office buildings that have sat more or less dormant for a year will be safe for people to return to work in. This requires both investment in building health (indoor air and water quality) and visibility into steps taken. One example, bacteria can grow in water that hasn't been used for months. Building owners and operators are addressing this, while cities can help raise awareness. UL has a great deal of expertise in the health of buildings, and any economic recovery depends upon buildings being safe to work in. Jennifer Scanlon, our CEO, joined Chicago Mayor Lori Lightfoot's economic recovery task force to bring our expertise to bear on challenges like that. At the same time, we are also involved in macro-level conversations at a national or global scale, like the World Economic Forum. While many of the challenges remain the same, we have to adapt the narrative to apply in a macro environment so that people can relate to the work and challenges they are facing. Someone working on a national scale is not doing the same work as someone looking at one city or one building, so the examples and recommendations differ.
You've done a lot of work in the area of thought leadership and what you call "executive visibility." How do you understand those functions?
A problem for thought leadership is that there have been too many definitions, it can mean almost anything, or nothing. We've struggled with the term ourselves. Our approach is to ask ourselves where our expertise can have the biggest impact. We have done significant research and developed real scientific know-how at UL. Given limited resources across business, government, universities and think tanks, we can only do so much. We all have subject matter experts, people respected in their fields, we need to enable them to share their expertise in a meaningful way, contributing to innovation and advancement of society.
For example?
We have experts who understand in a way very few do the science of a battery. We want their knowledge shared with those producing, buying or using batteries. That's no small thing, to possess that expertise and help others get the benefit of it.
That's the thought part. How about the leadership — the executive visibility?
That's the challenge of making sure that the expertise we have hits the right audiences where it can make a meaningful contribution. Its leveraging executives and subject matter experts to help us break through the noise.
You call yourself a "fierce advocate for diversity, equity and inclusion." Want to talk about that?
This is a passionate point for me, definitely. I'm excited to be part of the journey that has put DEI at the center of focus at UL, not just so our colleagues can bring their full selves to work, but also so UL benefits from how our colleagues look at the world. We need a diverse set of perspectives to effectively address the world's safety, security and sustainability challenges. Efforts to increase diversity in STEM have not been sufficient, UL is committed to creating greater diversity, equity and inclusion in these areas. Transparency is a big part of that.
How so?
We have set clear goals and while we are not where we want to be yet, we are making progress and being transparent about it.  And it is important to know that this is also something we take seriously as we consider partnerships with other organizations.
Reach Mads at Mads.Realmuto@UL.com.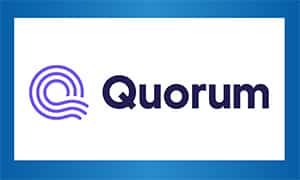 Skadden advises clients on campaign finance, pay-to-play, lobbying and conflicts of interest in connection with federal, state and local laws.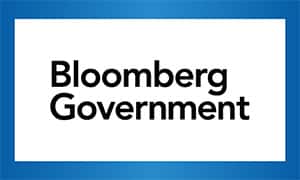 All of the compliance information you need for public affairs in Canada, Europe and parts of Latin America.