The Day the PAC World Stood Still: When Fortune 500 PACs Paused Contributions After Jan. 6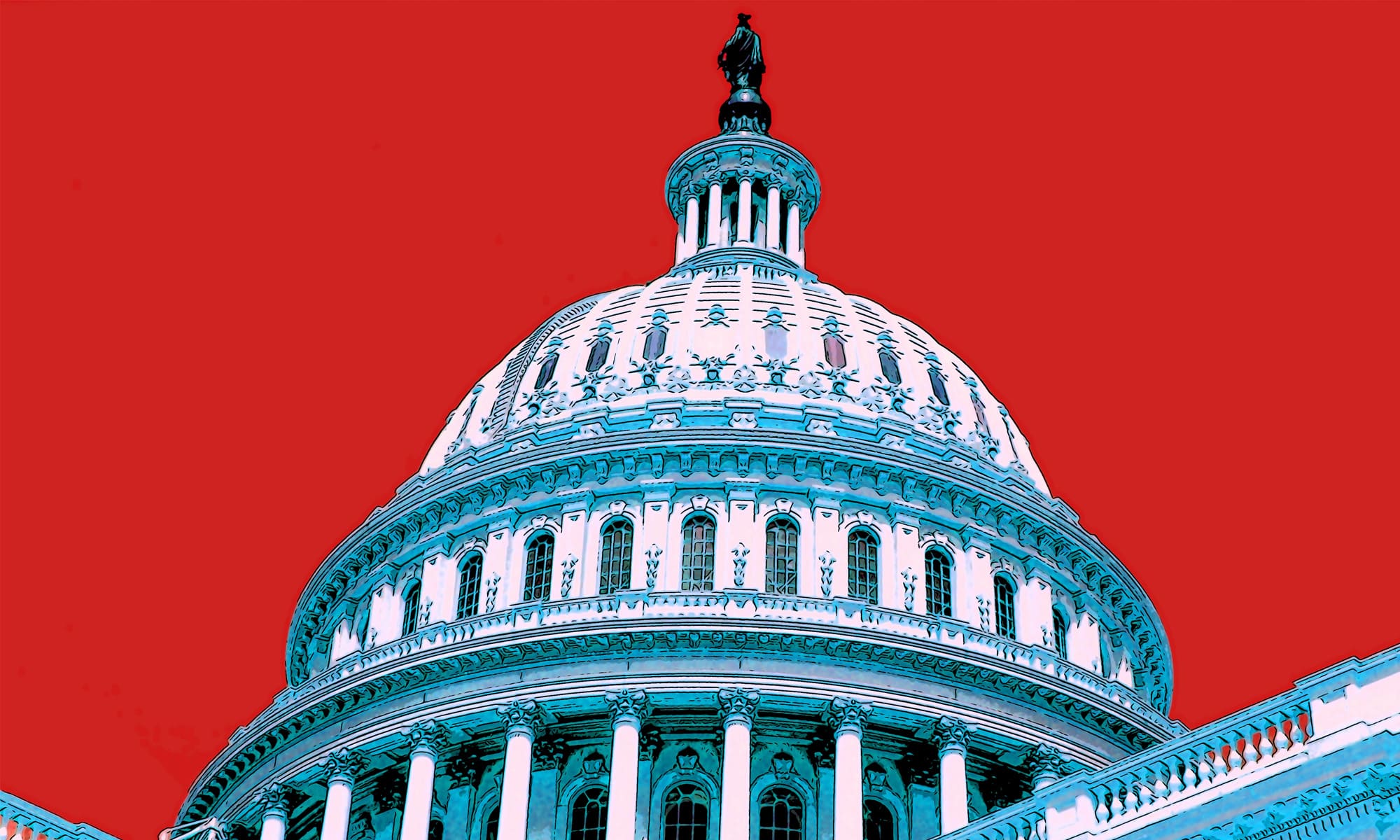 by Amy Meli
Senior Director, Public Affairs Council
Following the events of Jan. 6, 2021, when the U.S. Capitol was attacked and 147 GOP members of Congress refused to certify President Biden's election, many wondered what the business community's reaction would be. Within days, more than 150 major business PACs paused all contributions to consider their options — which often included rewriting their contributions criteria and reassessing candidates they had planned to support.
As many PACs resumed making contributions three to six months later, media reports focused on high-profile companies who still chose to contribute to the campaigns of some of the 147 objectors.
But these reports tended to center on a handful of contributions by a handful of companies. What were the patterns for all major companies? Did the 2022 election cycle represent a return to business as usual? Or did something fundamentally change after Jan. 6?
I sought the answers to these questions in an academic paper I wrote with Florian Gawehns. In this project, we looked at all contributions made by Fortune 500 company PACs to reelects, leadership PACs and independent expenditures to Republican members of the House during the 2022 election cycle. We found that House Republicans who voted to decertify election results received fewer contributions from Fortune 500 PACs than Republican non-objectors. These results hold across all types of members of Congress, including party leaders, committee leaders and members of key committees (Appropriations, Energy and Commerce, Rules, and Ways and Means).
Just behind party leadership, the strongest predictor of Fortune 500 contributions was whether a member of Congress had voted to decertify the 2020 election results. Other predictors included key committees and committee leadership. We found that among all Republicans and among members of key committees, non-objectors received more than double the average total amount of Fortune 500 PAC contributions. While party leaders who had objected to election results fared a little better than rank-and-file Republicans, objectors in leadership still received, on average, nearly $150,000 less from Fortune 500 PACs than non-objectors in leadership.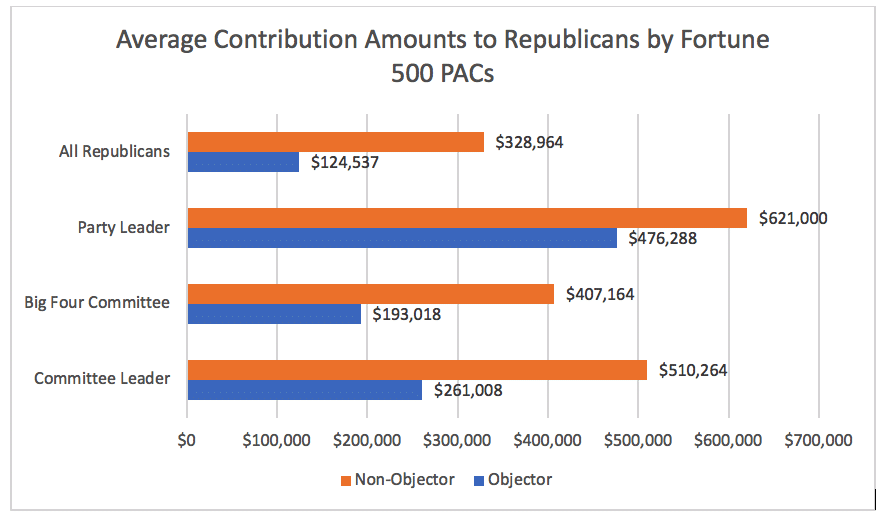 We also found some interesting patterns when looking at the top recipients of Fortune 500 PAC contributions. During the 2018 cycle, the top recipient of Fortune 500 PAC contributions was Rep. Kevin McCarthy (CA-20), who was the House GOP leader at the time. For the 2022 cycle, McCarthy slipped to third behind Reps. Cathy McMorris Rodgers (WA-05) and Patrick McHenry (NC-10). Notably, some members of the House, including Reps. Marjorie Taylor Greene (GA-14) and Paul Gosar (AZ-09), received no contributions at all from Fortune 500 PACs. By comparison, every Republican currently in Congress who served in 2018 received at least one Fortune 500 PAC contribution during the 2018 election cycle.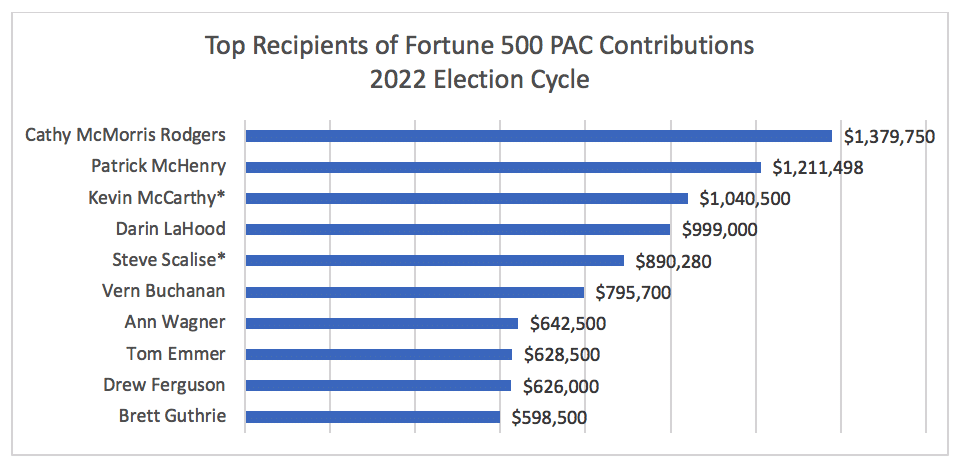 * Signifies representative holding party leadership position
These findings suggest that Fortune 500 companies are caught between two competing priorities. On the one hand, government affairs teams are seeking to build or maintain relationships with key policymakers to promote their companies' public policy interests. On the other hand, companies want to uphold democratic norms such as the peaceful transfer of power and respect for the results of free and fair elections. Time will tell how the 2024 election cycle will compare to 2022. But for now, the data suggests that Fortune 500 companies are practicing principled pragmatism in the face of these challenges.
To learn more and have your questions answered, join us for a webinar on this topic on May 9.
Contact Amy at ameli@pac.org.