Member Spotlight: Molly Njeru Ryan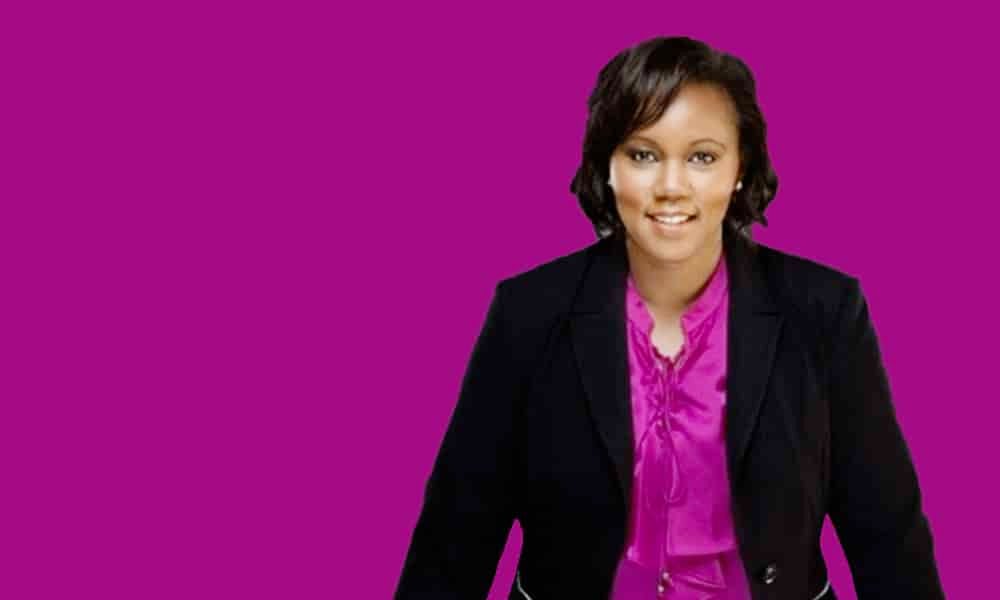 Vice President, Government Affairs & Policy
Global Blood Therapeutics
So you began your career in radio?
Yes, I worked for the first FM radio station in Kenya. I hosted the morning show on 101.9 Metro FM and had a Saturday segment  — which was sponsored by Colgate, the toothpaste company — called the "Top 10 Hits in Kenya"
And you've been very focused since then on the health care field.
I have been. After moving to the United States, I worked for Baxter Healthcare and then for Otsuka Pharmaceuticals, which is a family-owned Japanese company, composed of 190 companies. Nature Made vitamins is one of them. After that, in February 2021, I joined Global Blood Therapeutics where we go to bed at night and get up the next morning thinking about one thing and one thing only: sickle cell anemia, which is a genetic disease that disproportionately impacts people of color and for the most part the Black community.
What is it about the health care field that you find so compelling?
One of my sisters passed away four years ago, after a long battle with breast cancer.  So health care policy became very personal for me. Her story and those of so many others is what inspires me to be in this field. I wanted to get involved in health care advocacy, and these past two years — with Covid — the need to be in health care has been magnified.
How so?
The pandemic has focused the world's attention on public health and, in this country, certainly, one glaring fact that has come to light that many of us that have worked on health disparities have known for decades is health care inequities. COVID really shed light on our entire ecosystem of health care — and the inequities within it. This has made us focus on the need to think differently about that ecosystem. For example, we need to fund more clinical trials with people who look more like the society as a whole, and we have never done that. That's just one example. We have to close the "equity gap" in health care, just as we need to do that in so many other areas of society — in housing, education, you name it.
Tell us about the Washington Heads of Office Leadership Council.
WHOOLC is an organization that Brad Knox, SVP of Federal Affairs and Counsel at Aflac, and I co-founded five years ago. We created WHOOLC to bring together senior executives of color who oversee government affairs for Fortune 500-level companies and trade associations to provide leadership development, share best practices and offer networking opportunities. Our members believe and are committed to developing a collective of leaders that look like us and providing an avenue for their advancement. We have an annual boot camp for future leaders in government affairs, people we think are just a couple of years away from being heads of offices themselves. Too many very capable young people don't even see public affairs as a career, and we want to change that, and help them move up, and to help our profession, which needs their talent and perspective.  I am proud to say that we are making a difference as former participants of our boot camp are now heads of offices and taking leadership roles in government affairs. This year, we look to grow the boot camp to engage even more of our future leaders.
This seems to be an urgent concern of yours, which I assume you're bringing to your involvement the Council's Executive Committee and its DEI Steering Committee. You're a new member of both.
I hope to learn and do what I can to make a difference. We all need to do what we can to move the needle forward
If your career had not taken the path it has, what else might you be doing?
If you were to ask eight-year-old Molly what she wanted to be when she grew up, she'd have said she wanted to be an international flight attendant. I don't know why I felt that way. I'd never been on an airplane. But they got to fly to interesting places all over the world. But I love what I do today, and if I wasn't doing this, I'd be doing something closely connected to it. Perhaps I would be working in advocacy at the community level, connecting people and seeking solutions to the problems we face.
Reach Molly at 202.760.1408 or myran@gbt.com.