New Council Chair
Is Lifelong Learner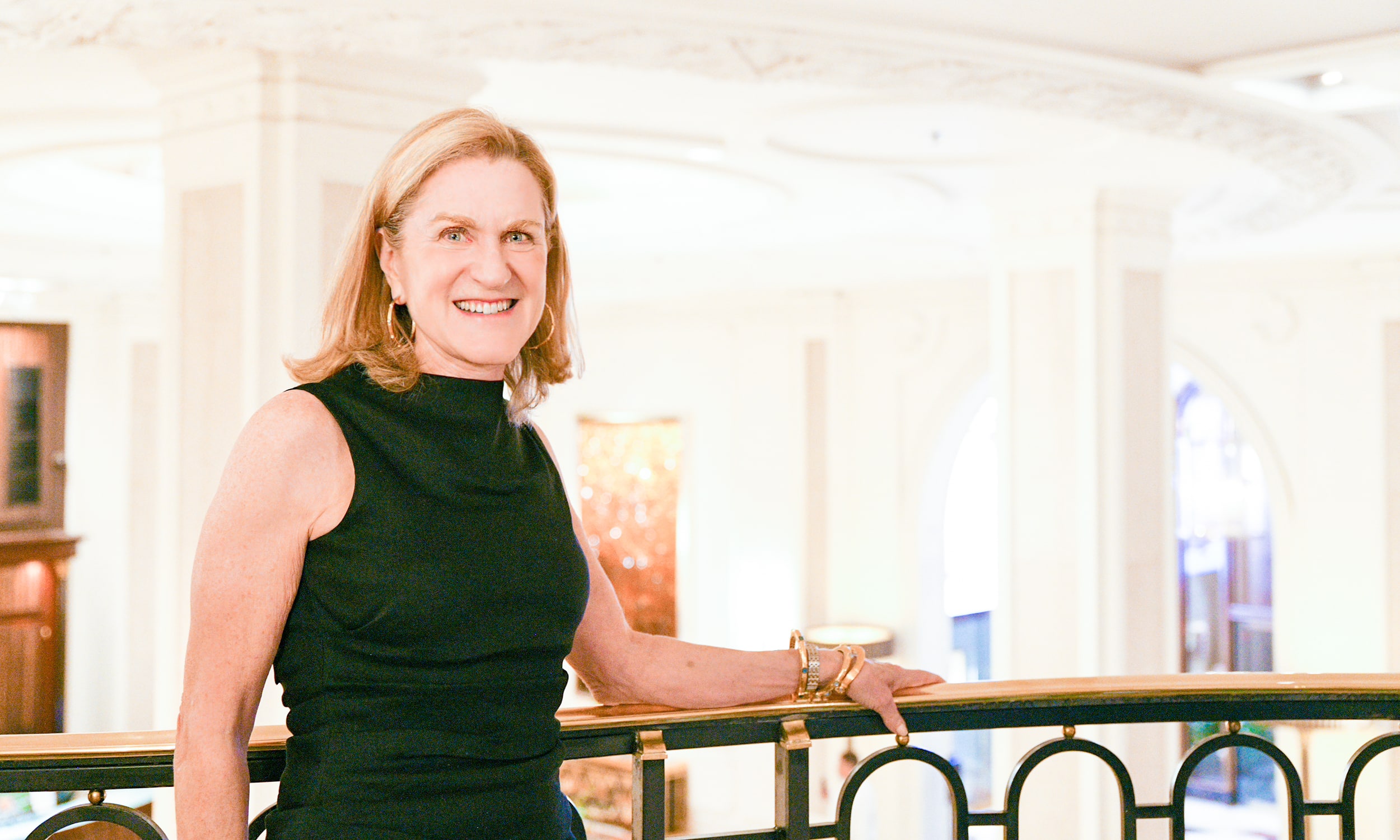 When Mary Moore Hamrick was growing up in Shelby, North Carolina, there were four Mary Hamricks in her high school. "That's when I started to go by Mary Moore Hamrick, which doesn't sound that unusual where I'm from," she says. "In the South, double first names are very common, and it helped differentiate me from the other Mary Hamricks."
It was by no means the last time the Council's 2022-2023 chair would distinguish herself. Elected at the Fall Board Meeting in Los Angeles in October, Hamrick is the Don Evans Family Managing Director of Domestic Policy at the George W. Bush Institute in Dallas and serves on the board of advisors for the Frank Hawkins Kenan Institute of Private Enterprise at the University of North Carolina. In a remarkably productive career, she has also served as the CEO of Political Quotient Advisors and chief public policy officer for Grant Thornton.
With a bachelor's degree from Duke University and a J.D./MBA from the University of North Carolina, Hamrick has also been senior director of external relations and strategic planning for the Center for Audit Quality, vice president for New York Life Insurance Co., and counsel to the U.S. House Committee on Energy and Commerce.
A model of lifelong learning, this daughter of a family of schoolteachers is known to take notes in casual conversations, which she traces to her own student days. "I was a frustrated artist, and I used multicolored pens to take notes in law school classes," she says. "I came to realize that I remember things better by writing them down, and I feel I can learn something from everyone I talk to."
An Institute Fellow
Hamrick was one of the first fellows to complete the Council's three-year Public Affairs Institute and still remembers, almost a decade later, the insights she picked up from the experience. "The presentations on the future impact of Russia and China seem prophetic looking back on them today," she says. "I also learned a great deal at Institute about building your organization's brand in the world that is emerging, which I still apply."
She is also convinced — which will be part of her mission as Council chair — that we need to figure out not only how we educate ourselves and our profession in a changing world but what we educate ourselves about.
"So much attention has been focused on the technology that enables us to learn and communicate — how to balance Zoom and in-person encounters, for example — that we sometimes need to remind ourselves that we have much to learn from each other, to respect different points of view," she says. "These are things we are still figuring out, which is a big challenge but an exciting one, too."
"Mary Moore brings a unique set of skills to our board, our staff and our members," President Doug Pinkham says. "She understands the challenge of keeping ahead of the changes this profession faces and incorporating this knowledge and expertise in everything we do. It will be great working with Mary Moore because we've known each other a long time."
Among her top priorities as chair will be expanding the Council's training and leadership in environmental, social and governance (ESG) stakeholder engagement. "This is something that Karen Himle, the Council's 2021-2022 chair, started, and I want to build on," Hamrick says. "Organizations have to deal with a rising level of stakeholder demands that they take positions on the issues of the day. Political risk is more important than ever, and how to engage is not as simple as it used to be. You can't be all things to all people, and sometimes you have to say no, even though stakeholders are expecting you to get involved. I want the Council to continue the polling and analysis it has done so well to help us know how to navigate these challenges."
R&D for the Profession
Another priority for Hamrick is issue research and analysis. The Council produces what she calls "high-level intelligence, providing R&D to the public affairs profession in areas that have not been sufficiently understood — the crisis of trust in business and government, for example. I want to raise the Council's profile and that of our members to deepen the educational component of what we do. I believe we can be the voice of reason in a difficult and polarized time in our political history. Civil diplomacy is in short supply, and we need to reach out to the middle."
Her third priority focuses on communicating the value of public affairs to business audiences. A course Hamrick taught at the Kenan Institute was on the evolution of stakeholder capitalism, "on the need to answer the needs of employees, the community, corporate philanthropy and the whole range of stakeholder demands. In my time as the Council's chair, I want to help further equip public affairs professionals to educate their C-suites and their boards on how to deal with these demands in a way that fits into their company's business needs. I want the members of the Council's board to speak to business schools, too, and educate MBA candidates about these areas. With the excellent staff that Doug has assembled, we have amazing resources to draw on as we tackle these important challenges, and it is a great honor to have this opportunity to serve the profession. This should be an exciting year."
After that, who knows? With her career to date, you have to wonder what the other Mary Hamricks have been up to.