Private Sector Stepping Up During Disasters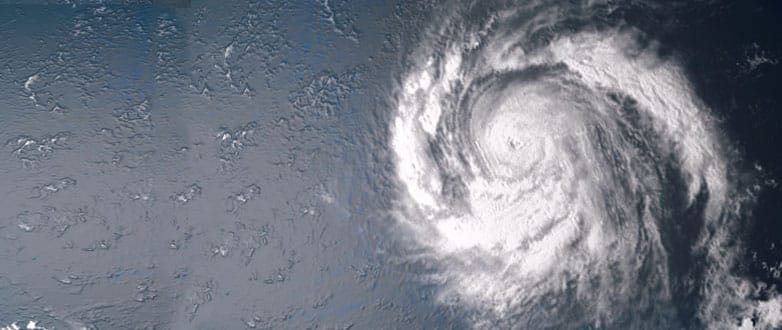 The disaster relief response after the recent hurricanes in Texas, Florida and Puerto Rico show that the numbers themselves can be staggering.
Coca-Cola is donating 25,000 cases of water, milk, sports drinks and other beverages to people in areas affected by Hurricane Harvey, and another $4.3 million to help with disaster relief after Hurricane Maria in Puerto Rico and the Mexican earthquakes.
Anheuser-Busch is providing 155,000 cans of water to Harvey victims and 310,000 to those hit by Hurricane Irma.
General Mills is making available more than $500,000 in "shelf-stable, ready-to-eat" food donations to Harvey victims .
Johnson & Johnson is donating 25,000 hygiene kits stocked with soap, shampoo toothpaste and other toiletries for Harvey relief efforts.
New York Life is providing 20 pallets of food for Harvey sufferers, and Clorox is distributing truckloads of bleach and Glad bags.
Amgen has pledged $3 million to support Maria relief efforts.
All this is in addition to millions of dollars in donations by scores of companies to the American Red Cross and other relief agencies as well as hundreds of thousands of matching employee donations and, of course, various in-kind goods and services. As of early October, corporate contributions to Harvey and Irma relief have exceeded $270 million.
In the wake of Hurricane Maria — the most devastating of the three — corporate donations had topped $24 million in late September, with the relief help tripling in only four days. A spokesperson for the U.S. Chamber of Commerce, which tracks the giving, said she expects the donations to continue to increase as awareness of the severity of the damage to Puerto Rico sinks in.
As usual, the American business community is stepping up, doing some things even governments at the federal, state and local levels cannot do — or can't do as quickly and efficiently.
Deepening Commitment
It's evidence of an increasingly deep level of commitment by companies to the communities where they do business. And for most of them, community is an expanding concept. For some, it is worldwide.
Providers of technology products and services, such as Comcast, AT&T, IBM, Microsoft, Verizon, or financial services, like Aetna and Bank of America, have complicated challenges, to be sure. But what about companies, like those above, that just want to get bottles of water to thirsty people or medications to those who need them?
The logistics of such mundane, if nonetheless important, deliveries is something we don't think much about. But others have to. If not, the most well-intentioned efforts will come to nothing.
"Let's take a typical case — a pharmaceutical company that needs to get meds to a clinic in a disaster area," says Nicolette Louissaint, who earned a Ph.D. in pharmacology before serving as a foreign affairs officer at the U.S. Department of State.
Getting Meds Where They're Needed
"The pharmaceutical company has loaded up its trucks and headed for the place they're needed," says Louissaint, who is now the executive director of HealthCare Ready, a small nonprofit in Washington, D.C. "It's one thing to load up the trucks. But it is another to get the meds where they are needed. And if the roads or streets are impassable, that's a problem. It also brings other entities into the picture — and another layer of decision-makers."
The determination that roads are impassable, she explains, is made by government — state police, national guards, emergency management agencies and the like. Police can simply stop a truck and make it turn around.
"And that has happened," Louissaint says. "So what we do at HealthCare Ready is act to coordinate public and private response efforts. We coordinate the flow of information, especially in the area of supply chains.
"In the case of those trucks carrying the meds, we can alert the company bringing them in that there are 18 inches of water on some city street. We can also work with one of our NGO partners, as we have done in the past, to use their helicopters to get those meds where they need to be, and not rely on trucks. We've also used boats and planes, again supplied through our NGO partners."
It's a niche, but an indispensable one. Formed shortly after Hurricane Katrina ripped through the Gulf Coast, HealthCare Ready helps the public and private sector work together in difficult times — which involves a lot of effort between natural disasters, in what Louissant calls "peace time."
Developing Relationships
"We're trying to help in the development of relationships, so when disaster strikes and representatives of the government agencies and the private companies already know each other, and this isn't the first introduction," she says. "We are trying to improve both coordination and cooperation — to improve the 'bidirectional exchange' of information."
It is tempting to think of government as slow moving and bureaucratic, and private firms as much more nimble, "and while that might have basis in truth, the government is actually getting a lot better," Louissaint says. Katrina, Sandy, Harvey and Irma "are landmarks in the evolution of how government at all levels works better with the private sector. This is a relatively new area for everybody, going back maybe 15 years, when emergency preparedness became a high priority."
'The Problem of Local Knowledge'
The private sector still enjoys an advantage over government in one important area. By one account, Coca-Cola has more than 11,000 employees in Florida, Texas and the Caribbean. They already have boots on the ground. When you know your customers because they are your neighbors, you also know their needs. You have the benefit of what economists call "the problem of local knowledge," which the federal government generally lacks.
This is especially true during disasters, which provoke much-needed conversations about the proper role of government and its relationship to private business. A big contribution to this discussion was a paper by economist Steven Horwitz who compared the post-Katrina responses of such big-box stores as Wal-Mart and Home Depot to that of the Federal Emergency Management Agency (FEMA).
Not only did big-box stores have the benefit of on-the-ground knowledge (and market incentives) to guide their responses, Wal-Mart especially "demonstrated a willingness to trust its lower-level employees" to make decisions "above their level." This enabled them to act "with agility and improvisation" in moving 2,500 truckloads of merchandise to damaged areas within three weeks of Katrina's landfall and re-opening all but 15 of its 126 stores within 10 days.
Compared to FEMA's sometimes sluggish performance, the actions of the big-box stores "illustrates the advantages the private sector has in managing the logistical challenge of resource allocation during a natural disaster."
Moving Forward
Progress will depend not on conflict between the public and private sectors, of course, but in better coordination between them — and from learning by doing. Calls for an increased federal role seem not to understand the local-knowledge problem, and fail to understand even what state governments, which employ more than a million people in police and fire departments, can do. (Also, the 9/11 commission noted that "85 percent of our nation's critical infrastructure is controlled not by governments but by the private sector [so] private-sector civilians are likely to be the first responders in any future catastrophes.")
The goal, Louissaint says, is making sure all these entities work together as smoothly, efficiently and knowledgeably as possible, drawing on the different strengths they possess. "We're learning as we go," she says. "What we're trying to move toward is continuous preparedness."
Additional Resources
Social Concerns of Concern to Business
---