Realtors Offer Innovative Online Candidate Training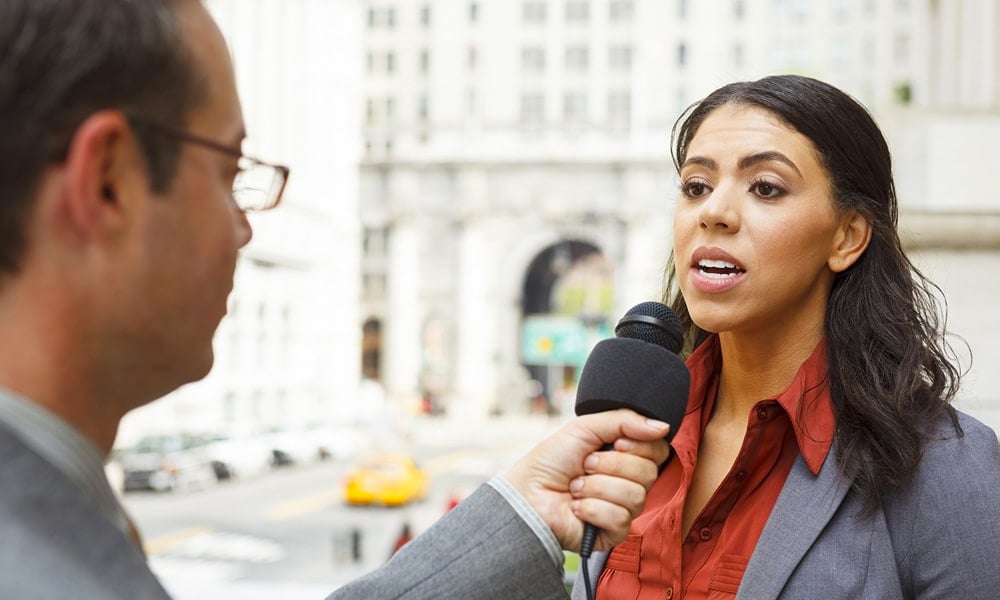 After six years on Clearfield, Utah's City Council and in the middle of his second term as its mayor, Mark Shepherd was hardly a novice when it came to seeking public office. Running for Congress was another matter, however.
Shepherd wanted to do it, but he also wanted to go in with his eyes open. He had experience and, being a Realtor, he felt he had other advantages.
As associations determine which lawmakers address the issues that line up with their mission and their members' needs, the National Association of Realtors (NAR) is taking the innovative approach of training its own members to be candidates.
"Realtors are the right people to run for office," Shepherd says. "They know marketing because that's what they do. They tend to have big name recognition and, because voters do relatively little research into candidates at the local level, name recognition in local races is huge. They tend to be outgoing people, though not all are extroverts." They also know their communities, often block by block.
"But when I decided to run for Congress, I really wanted to know what to expect," he says. "There are big differences between local and federal campaigns, as I was about to learn."
As a member of NAR, Shepherd had access to a unique (and growing) program the association offers to its members. They can enroll in an intense, but evidently fun, series of training sessions, designed to familiarize candidates and would-be candidates with the nuts and bolts of planning and executing a political campaign. Now, even more members have the opportunity to take advantage of this training — remotely and online, on their own time — in an expanded version of the program, called the Online Candidate Training Academy.
"We've been recruiting members to run for office for several years," says John Winston, NAR's campaign services manager. "We've made it a point to find and educate candidates. We want them to know what to expect when they run and how to run an effective campaign." For the past five or six years, the training has been in-person, like the program Shepherd participated in. The sessions were conducted in different parts of the country, where the participants lived and worked and would seek office. Sometimes as many as 300 Realtors would assemble in ballrooms, and the sessions took place over a period of days. It was a crash course or boot camp for aspiring officeholders, and Shepherd says his training was indispensable.
"This was about a year ago, in Sandy, Utah, near Salt Lake City," he recalls. "We met at the Realtors state headquarters, in a packed room full of people who, for the most part, were running for local office. I went with a specific purpose, which was to learn more about how to finance a federal campaign. I'm not an introvert, but I hate receiving cold calls at night, interrupting what I'm involved in at the time. I've never been comfortable calling people and asking them for money. The financial aspects of campaigning were not my comfort zone, and I needed to know more about it — about budgeting, about social media, about direct mail, about all of it. And I sure am glad I did. It was a wake-up call."
That's the intention, according to the program's designers, including representatives of NAR's campaign services department and professional campaign consultants from Washington, D.C.-based Real Strategies. "The idea has always been to help participants understand what it takes to run for office," says Gerry Allen, vice president, RPAC and Campaign Services. "Realtors are vested in the success of the communities where they live and work, which makes them excellent candidates. They are hardworking self-starters who know their communities and how to sell themselves and negotiate."
A real estate office is a small business, "and running a campaign is like running a small business, but there are differences," Allen says. "Running an effective campaign involves planning and budgeting, and how to raise money to fund the plan. It also involves specific activities, like going door-to-door, canvassing, doing research and other field activities. So it does throw a lot of new, if somewhat related, challenges at the candidate."
'You're on Your Own'
Shepherd found the contrasts startling. "In Utah, there are no limits to what PACs can contribute to a candidate, and no limits to what individuals can give," he says. "But when you run for federal office — and this a huge difference — they can't give you any more than $10,000 per election cycle. You're on your own after that. When I ran for mayor, I wanted to spend so much money no one would even dare to oppose me, and I won with 80% of the vote.
"But in a federal race, that's not remotely possible. It's totally different. You have to call people you don't know and ask them for money, and I needed help getting comfortable doing that. And the Realtors' training helped me achieve that level of comfort, though I'm not saying I actually like it. They were very upfront about it. We were told, 'If you can't raise money, you're done — pure and simple.' But they helped us get accustomed to asking. They even gave us scripts we could use when we were on one of those calls and taught us how many calls per day we'd need to make to raise the money."
Going Online
In past years, a few thousand people could take advantage of the training, but now a great deal more can participate. In mid-February, NAR rolled out an online version of the program, which — unlike the in-person sessions — comes to the participant, not vice versa, and is timely with the coronavirus pushing many activities to go virtual. "This is designed to be available to all 1.4 million of our members, and there are literally millions of city council seats alone in this country, so you do the math," Winston says.
The new online program is up and running but will be evaluated over several months so it can be made even more effective. "Our whole approach at NAR is to learn, evaluate and improve what we do, so while this comes naturally to us, it is also intentional," says Winston.
There's no quid pro quo involved in taking the course. "The support of our PAC doesn't come with participation, and the same is true of independent expenditures we might make on a candidate's behalf. And of course there is no connection between PAC contributions and independent expenditures," Winston points out. Participation doesn't guarantee support, nor does being a Realtor. In fact, in past campaigns, NAR's PAC has supported Realtors running against other Realtors.
The pandemic, of course, has forced Shepherd and others to rethink some of their campaign tactics. Election processes, like so many others, have been thrown into disarray by the COVID-19 crisis. Meeting voters under social distancing circumstances is an enormous challenge, and Shepherd says, "That means the phone call training I received has been absolutely crucial – a lifesaver for the campaign."
Unfortunately, it still wasn't enough. "We were first or second in all the polls, but then COVID hit, and that changed everything," he says. "Utah has a complicated nominating process, which suddenly became even more complicated. We had based our campaign on a signature drive, and with the pandemic, there was no way we were going to jeopardize anyone's health—our volunteers or the voters—by going door-to-door. The primary is still scheduled for June 30, but we came up short this time. My plan is to seek my third term as mayor, and in two years, there is a very good chance I will run for the congressional nomination again. And the fact that so many other candidates and potential candidates will be able to receive this training online is just fantastic."