Spotlight on … Lee Anderson
The last time we talked — some 10 years ago — you were General Mills' director of state and local government affairs. How has the view changed?
The pandemic itself changed things, but so has my perspective in this new position. I appreciate as I had not before the impact a company like ours has on our employees. General Mills is a great place to work, and this isn't just me saying so. It's borne out in the ranking and ratings. I've been here 20-plus years, but it was only with the pandemic that I really got a sense of how our employees are treated and how we worked with them so they could have the flexibility they needed — the flexibility to work remotely so they could take care of elderly parents, things like that. Some actually took sabbaticals so they could move in with elderly parents and take care of them, but still have a job when they came back. We can do a range of things for our people.
The murder of George Floyd took place in Minneapolis, where the company's headquarters is located. What was that summer like?
It was surreal but ultimately encouraging. The murder took place on 38th Street, and my house is on 38th Street, but three miles due west of where that happened. But it was strange to see armored military vehicles patrolling the streets. That incident brought out how, as a community, we had failed and how we had been failing for years. What was encouraging was to see how the business community has pulled together in response. The business community here is engaged to an unusual degree, and there's a recognition that this is a systemic problem that requires a systemic response. One example of how we're taking action: More than 80 area CEOs signed a letter to the state legislature calling for police reform — an issue business leaders had not taken a unified position on before. We've seen sustained engagement at the highest level.
Speaking of sustained engagement, you've been active personally, but also at General Mills and in the Minneapolis business community, in issues of diversity, equity and inclusion. Do you ever worry that the interest and energy devoted to these issues now will fade over time?
Not really, and here's why. Our motto at General Mills is the "G stands for goodness," for both the people and the planet, and it isn't as if the heightened attention that sustainability received a few years ago has faded away. A lot of companies have incorporated these values into their work — their supply chains, for example — and the energy and effort is still there. And if you are dedicated to the well-being of people and the planet, as we are, it is really all part of the same thing. It is not an either-or situation. The interest in ESG investment — environmental, social and governance — has never been stronger, and it encompasses all of these values.
What issues are you working on that you find especially compelling these days?
We're a food company, of course, but on the sustainability front, we have been working for several years on our packaging and the materials that go into it. General Mills is working toward a system in which we can achieve 100% recycling and reusability of our materials, but we don't have it yet, and that is frustrating. This is a highly regulated matter, but it is handled almost exclusively at the local rather than state or federal level. The system we have is more fragmented than any in the rest of the developed world, and we're working to fix that.
You're involved in a remarkably wide range of civic and business groups, such as the Minnesota Business Coalition for Racial Equity. You were founding chair of Project 515, which helped achieve marriage equality in Minnesota. You've been past chair of the American Institute for Packaging and the Environment (AMERIPEN) and a founding member of the National Conference of State Legislatures' Hunger Partnership. How do you find the time?
I'm fortunate because involvement of this kind is seen as part of my job. But I also understand the importance of making time for commitments like these. My first job was with a trade association, the Minnesota Grocers Association. I didn't even know there was a Minnesota Grocers Association before I went to work there. But that experience helped me to understand how important these groups are.
You have a law degree, and you are still a licensed attorney, right? How did that training prepare you for a career in public affairs?
I worked in private practice very briefly, but I find that in my public affairs work I apply a lot of the same skills and intellectual discipline to the challenges of the job. I work on legislation. I review complex regulations. I have a hand in PAC compliance. It's just a different application of my legal training, which I love.
If you weren't in public affairs, what might you be doing? What would be a dream job?
It's hard to imagine doing anything but what I do. I find it that satisfying. Maybe I'd be a tour guide somewhere in the south of France. But my interest in politics goes back to 1980 when, as an elementary school kid, I heard that a man named John Anderson — a man with my last name! — was running for president. That's all I knew, but it piqued my interest. And no, if you're wondering, to my knowledge, there's no family connection.
Reach Lee at lee.anderson@genmills.com.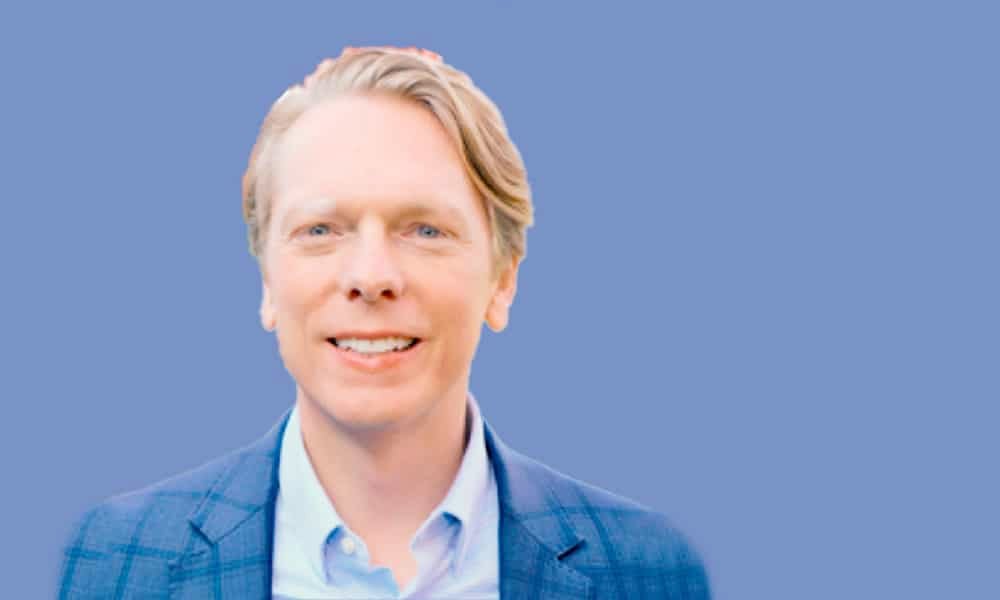 The place to share ideas, innovate and connect to improve society.
Washington, D.C. | December 6, 2023