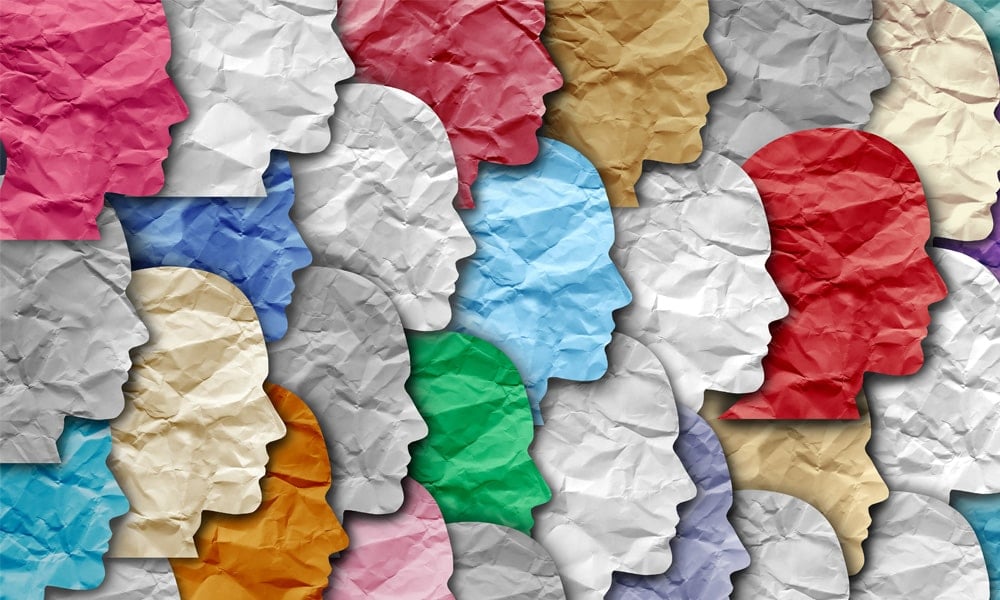 Diversity Is Good for Business — And the Public Expects It
There's much to celebrate during Pride month, including the continued evidence that a commitment to inclusion of LGBTQ people in the workplace is good for business. Diversity, USA Today reports, "improves the bottom line." Citing a global report from McKinsey, the newspaper reports that businesses "that ranked in the top quartile for ethnic and cultural diversity among their executives in 2019 were 36% more likely to have higher than average profits than companies that were the least inclusive." Those with the most gender diversity in top leadership were 25% more likely to have higher profits than those with the least.
"There are so many reasons why companies should be broadly inclusive," USA Today quotes Todd Sears of Out Leadership as saying. Not only are companies with diverse leadership as well as staff better positioned for healthier profits, but they are also more likely to attract talent and to retain the talent they have. Customers care, too, as do investors and corporate boards. "Their expectations are that companies are going to be committed to inclusion. They're going to be committed to equity," says Lanaya Irvin, CEO of Coqual, which conducts research and consults with companies on DEI matters.
Canary in the Coal Mine
"We like to say the LGBTQ community is the canary in the coal mine for that company's culture," says Sears, whose global business advisory focuses on inclusion in the C-suite. What a company does for "an invisible minority like the LGBTQ minority directly sends a signal to the visible minorities about how supportive … and how inclusive they are," he says.
Token efforts — say, a rainbow flag on the side of the building — are not good enough. "Lip service will no longer do," says Irvin.
Despite these findings and what appears to be a new recognition of the importance of diversity, LGBTQ professionals still report struggling to be accepted in their workplaces and recognized for their efforts. Forty-two percent of them in the U.S. told Coqual that they have faced discrimination in the workplace; 23% have been asked to do administrative tasks well below their level, compared with only 17% of their non-LGBTQ colleagues. Many of the LGBTQ professionals say their peers routinely assume they hold lower-level positions than is the case.
One reason might be that the media rarely presents the stories of LGBTQ people (the transgender and non-binary communities, in-particular) and as a result the public — while nominally supportive of LGBTQ rights — doesn't really understand the issues involved and challenges they face.
A report on transgender visibility released by the Human Rights Campaign (HRC) Foundation in late March found that "a plurality of adults (33%) are very (17%) or somewhat (16%) unfamiliar with topics and issues about the transgender and non-binary community, while a majority (52%) said their news and media did not mention trans or non-binary people in the last week. Despite this relative lack of familiarity with the community and its social issues, 72% of adults said they strongly (51%) or somewhat (21%) agree that 'transgender people should have equal rights and be able to live free of violence and discrimination.'"
More Inclusive Coverage
From this data and other findings, HRC "suggests that media must be more inclusive of and more accurately cover trans and non-binary people in news stories and coverage. … The findings of this research serve as a call to action for all news, media and content creators to produce positive coverage of trans people that can change lives, hearts and minds."