What to Wear? What to Wear!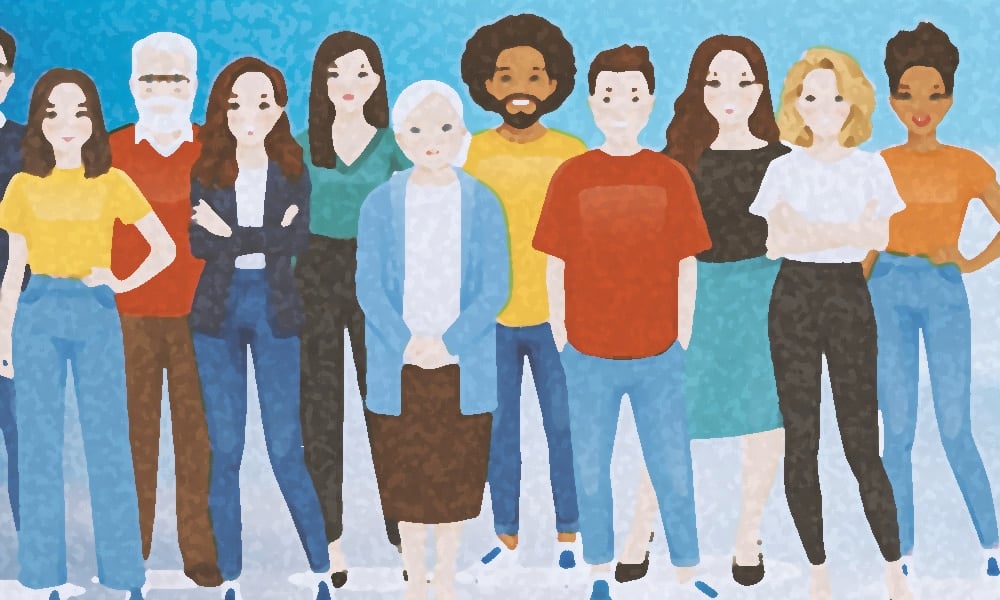 "I have a question for you. What are you wearing? You look poor!"
                                    —Anna Delvey (Julia Garner) to Vivian Kent (Anna Chlumsky) on Netflix's Inventing Anna
Stepped on the bathroom scale lately? It might be a good idea, since a lot of us have gained weight since we started working from home, and the clothes in our closet might not fit when we report back to the office. That's only one of the tips offered by Washington, D.C., fashion consultants who also point out some of the other challenges we'll face. "Not only have people gained a few pounds," says Lani Inlander of Washington's Real Life Style. "The inventory in retail clothing stores is also low or inconsistent, so you might not find what you like in your size."
And then there's the issue of what to wear. What was appropriate for the office was already becoming more casual before the pandemic, a process that working from home accelerated. The days when suits for women as well as men were de rigueur have passed, but figuring out what is and will be expected is still being determined. "We're going through a period of transition," according to Lauren A. Rothman, another Washington-based fashion consultant and the author of The Style Bible: What to Wear to Work. "We're trying to figure out how to project what I call 'executive presence' — how to use nonverbal cues to inspire confidence and trust."
Dress for Success
Even the language we use to talk about how to dress for success is different. There's power casual, business comfort, workleisure (one word) and — thank you, Zoom — what Sapna Maheshwari in The New York Times calls "the casualization of the lower half." It's a bit like what people used to say about the mullet hairstyle: "Business in the front, party in the back."
What others call "dressing for the keyboard up" is also changing how we dress when we're in face-to-face meetings again. Pants are becoming more "functional," made of more "breathable fabrics." This means more comfortable, which means softer and stretchier, and "elasticized," meaning more spandex. Men can now buy their slacks at a sporting-goods store, Rothman says. "They'll be made of moisture-wicking material, like golf pants."
Pants That Zip
The studied informality of Silicon Valley has played a role in all this, obviously. But the Great Resignation and the current sellers' market for talent is a factor as well. When the unemployment rate "has fallen to the lowest level since the pandemic took hold," Maheshwari writes, "employees might think: My employer is lucky to have me, so why should I wear pants that zip?" As logical as that might sound, it might not be the smartest attitude for public affairs professionals with public- or even peer-facing roles.
Even law firms are loosening up, except when attorneys are in court, which brings us to what Inlander and Rothman say is the key to getting it right: knowing your audience. "There are some places where suits are still expected, such as the White House," Inlander says. "If you are going to a meeting at the White House, by all means, wear a suit. But I also find that a lot of my clients who work on Capitol Hill still wear suits too. So if you want to be taken seriously there, you probably need to wear a suit as well."
When Worlds Collide
The challenge is where worlds collide — where the trendier, less formal world of consulting and startups and tech firms meets the more hierarchical world of government and public policy. Knowing how to dress when new trends are emerging, Rothman says, is "an art form." So, while there are no strict rules as such, the experts offer these general recommendations — at least for now:
Denim is having a moment — provided it is paired with a sharp but never shiny blazer. To work well with jeans, the sport jacket should be made from sturdy materials, such as flannel, twill, tweed or houndstooth or, for summer, a linen weave. Don't just grab a jacket from your favorite suit, which will look too structured and slick. (A tie with jeans and a blazer rarely works.)
Women should have a "third piece" to complete a more casual outfit. "This can be a blazer, a vest, a cardigan or even an accessory — a scarf or necklace," Inlander says. "This is the finishing touch that adds something special. This is true even in a 'business casual' setting. They should always have some form of jacket over the back of their chair at a meeting."
In Washington," Inlander says, "a lot of people are worried right now about being too dressed up, but I think you can never look too professional at work. They seem to be afraid of looking stuffy. But I believe that if you embrace your own style, you'll never be stuffy."