The State of Corporate Public Affairs 2020-2021
The State of Corporate Public Affairs is the most comprehensive report available on how major corporations manage, fund, staff and evaluate their public affairs functions. It includes timely data on the strategic role of public affairs; budgets and staffing; challenges public affairs executives face; how public affairs works with CSR, communications and other functions; and use of consultants and trade associations. New data in this year's report include the impacts of COVID-19 and diversity and inclusion hiring practices.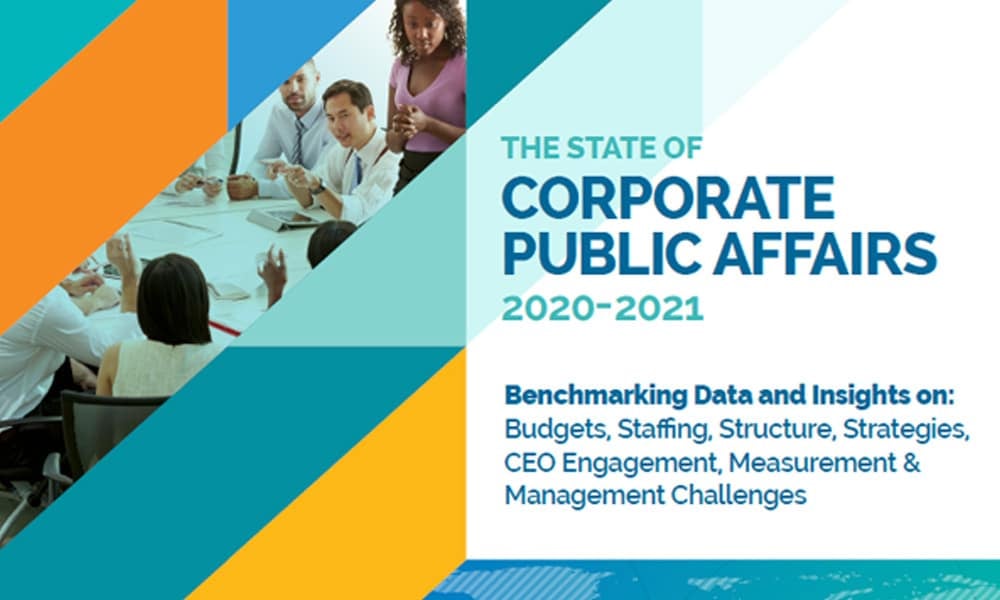 Learn grassroots, communications and lobbying strategy from the profession's top experts.
Austin, TX. | January 28-31, 2024