BREAK TIME with … Damon Porter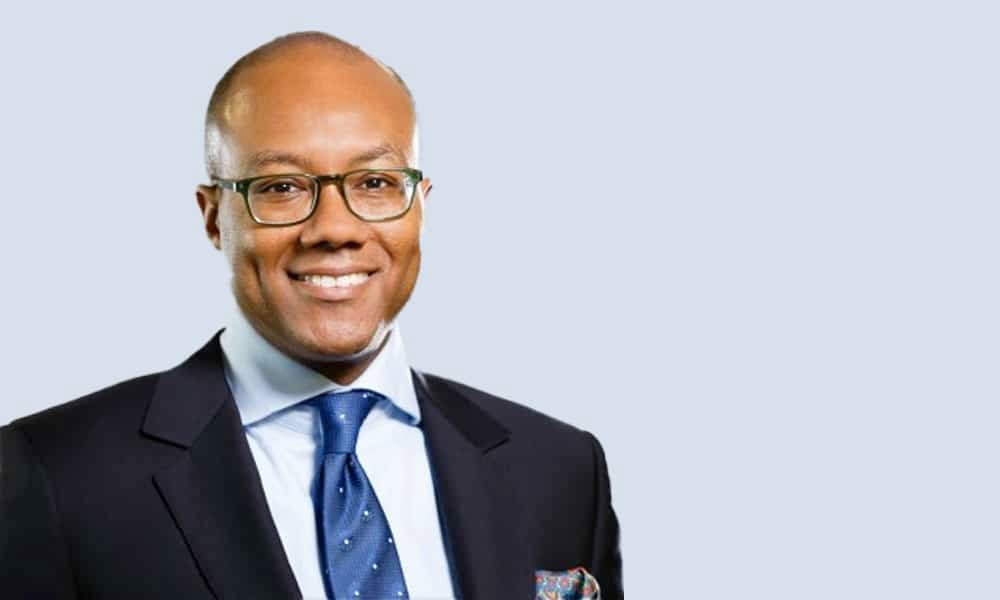 Vice President, Federal Affairs
McKesson Corp.
In May, you posted George Floyd's picture instead of your own on LinkedIn. Can you talk about that?
Yes, that was one way for me to express global solidarity with George Floyd on the one-year anniversary of his death and to highlight areas of systemic racism in this country. I grew up in the St. Louis area, near Ferguson, Missouri, and I remember what happened to Michael Brown in 2014. But years before, I remember my mother talking to me about how careful I had to be when driving a car, just to avoid routine traffic stops that can go bad very quickly. That's just one of "the talks" that Black parents give to their children. "Don't speed, not even five miles above the speed limit." "Come to a complete stop at stop signs. Then count to five before you start up again." "If you are stopped, maintain your dignity and your civility, and keep your temper in check." We learned a lot from Michael Brown, for example, how some cities in Missouri were performing traffic stops for enforcement but sometimes for other reasons. We learned something from Sandra Bland, Tamir Rice, Eric Garner, Breonna Taylor, George Floyd.  I hope we take what we have learned and turn it into positive change.
Americans like to think that the George Floyd murder has led to a reckoning about race in this country that is long overdue. What do you think?
This is certainly one of many we have had in our history. I think getting a conviction was important. There were some very courageous people at the scene using cameras and capturing video.  But we still have so much to do. We need to understand better that bias starts at an early age.  Remember the famous "doll test" from the 1940s, where children — Black and white — were shown dolls that were identical except for their color? The test was redone in the 1980s, and little changed. Same thing in the 2000s. I think if you did the test today, you might see some slight variance, but not much — and certainly not enough. Bias, both implicit and explicit, impacts communities of color.
On a lighter note, you're an honorary "Kentucky Colonel" — even though you are from Missouri.
That's a great honor, and the designation is made to recognize all kinds of service or achievement to the Commonwealth of Kentucky. The designation – in one form or another – goes back for maybe 200 years, but I guess the most famous Colonel, bestowed in 1935, was to Harland Sanders, the Kentucky Fried Chicken founder. Missouri is unusual in that it borders eight states, and when I worked in state government, I had a lot of opportunity working on multi-state programs and projects. The organization of Kentucky Colonels does a lot of charitable work that I support, giving thousands of dollars in donations annually to organizations and nonprofits.
You've also been a fellow at the German Marshall Fund. What is that, and what does being a fellow involve?
The organization was established with a gift from the German government as a way to express its gratitude to George Marshall and the Marshall Plan, which did so much to rebuild Europe after World War II. The Marshall Plan of course came about thanks to Harry Truman, who was also from Missouri. It was a way to keep the trans-Atlantic partnership strong and growing. The program is arranged so that fellows design a project or area of study of their own.  I'm a recovering violinist but a lifelong supporter of the arts. At the time of the fellowship I was a trustee of the Kansas City Symphony. I was interested in the how the arts were supported in European countries compared to the way they are supported in the U.S. So I went to Berlin and Vienna and other cities, meeting with musicians, administrators from a variety of arts institutions, talking to them about funding for the arts and building the next generation of arts supporters in Europe. It is much more of a government-supported system there, instead of here where revenue comes through ticket sales and philanthropy, for example. I also got to travel to Brussels, Amsterdam and Istanbul. It was a wonderful experience, especially for someone who grew up in the Midwest in a situation where foreign travel just wasn't something we were in a position to do.
Can you mention one highlight?
Yes, my visit to Ypres, in Belgium, where a significant World War I battle was fought and the military cemetery is. That's the battle memorialized in the poem "In Flanders Fields," where "the poppies blow / Between the crosses, row on row." It's a very moving experience.
Among other accomplishments, you have a law degree. Tell us about the value of a law school education and the practice of law for a career in public affairs.
I haven't practiced law in a few years, since I was assistant attorney general in Missouri. But law school is a great post-graduate preparation for public affairs work, which encompasses so many disciplines today. I know any number of very competent public affairs professionals who have MBAs or degrees in public policy or international relations or went to journalism school. Those are all excellent ways to prepare for this career. But law school helped me spot critical fact, analyze and discard information or ideas that are extraneous. It helps you to do research and to write, which is so vital to effective advocacy.
What's the most challenging part of your work for McKesson these days?
You probably know that we're the central distributor for most of the COVID-19 vaccines and supply kits.  What this country has been able to accomplish in terms of COVID vaccine development and response is extraordinary. This pandemic and preparing for the next remains a priority for the company. But I'm especially encouraged by the efforts the company is making in terms of disparity in health care for communities of color and medically underserved areas. Addressing health care disparities is a big priority of McKesson's — in developing a health care profession that looks like the communities they serve and is affordable and accessible.
It sounds like you take this very seriously.
I do — and personally, even. As leader of the Federal Affairs team, my responsibilities include public policy development, education and advocacy as well as political engagement with McKesson PAC. As a company, we believe the patient comes first, and our priorities reflect this belief. We're serious about ending disparities in healthcare, especially in medically underserved areas and communities of color. Every patient deserves an equal opportunity to live a healthy life. So we're working with policymakers and stakeholders who are interested in leveraging technology that can empower patients to play an active role in making informed health decisions. In addition, we support bolstering community-based healthcare and expanding the diversity of healthcare professionals.
If you weren't in public affairs, what would you be doing? What's your fantasy career? Being a concert violinist?
No, I haven't picked up a violin in years. What excites me is entrepreneurship and start-ups. "Start-ups" is a pretty recent term. But we've always had people who would take big risks because they believed in some product or service. I've dabbled in that world, and it's exciting. I like it. Now you see a lot of young professionals looking to do something innovative and disruptive, something new and fresh, and that ambition is respected. There are lots of opportunities beyond traditional tracks such as medicine, law, teaching. So maybe I'd do something in that area.
Reach Porter at damon.porter@mckesson.com.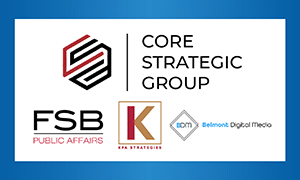 Core Strategic Group companies, FSB Public Affairs, Belmont Digital Media and KPA Strategies. The leaders in integrated public affairs solutions. Learn more at www.corestrategicgroup.com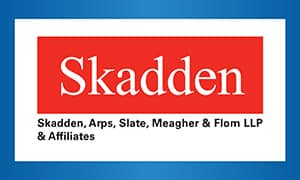 Skadden advises clients on campaign finance, pay-to-play, lobbying and conflicts of interest in connection with federal, state and local laws.