Spotlight on … Anthony Pardal
You'll be speaking at the Council's Dec. 6 STRIDE Summit on environmental, social and governance (ESG) issues, a subject that seems to have become surprisingly contentious in recent months. If that's the case, how do you account for it?
The whole subject of ESG has become controversial, which is a surprise. This is especially the case in the states. What for years had become a routine way for investors to evaluate companies they might invest in is now part of the "culture wars," which is really unnecessary. Contrary to what people have been told, banks have never used ESG considerations in their underwriting. But you'd never know that from some of the legislation in the states, where legislators who accuse corporations of "going woke" can gain greater traction and move legislation more quickly than at the federal level. Some red states are trying to "outlaw" it, while some blue states want to make reporting on fossil fuels and gun sales, for example, mandatory. Some red states, like Florida, want to blacklist "woke" companies so they cannot win state contracts.
This sounds like the kind of contentiousness that you say once made you "swear off" politics completely.
That's exactly right, but my high-minded resolution lasted for about nine months.
So what happened?
After the 2016 presidential election, in which I worked for a time for the Hillary Clinton presidential campaign, I was sick of the vitriol of that campaign and thought I wanted to do something "normal" with my life. So I moved back to Florida, where I was born and raised, and worked in financial services. I have an MBA, so I put that background to work. But before long, I was recruited by a friend to help in a campaign for a state-level candidate that I believed in, and the next thing you know, I was at the Florida Department of Agriculture and Consumer Services. So I was back in public affairs. I'd started my career on Capitol Hill as a Senate aide, so I was comfortable with this world and am back in it now and enjoying myself.
What are the biggest challenges you see coming up in your own work?
It gets back to what I said earlier about ESG and how needlessly controversial so many policy questions have become. With so much of the action moving to the states, we're seeing a lot of what I call patchwork regulation taking place, with the emergence of "red state banks" and "blue state banks," where there is a kind of unintended convergence taking place. There's a new anti-business sentiment taking hold, where the populist right and the progressive left kind of agree, even if they hate each other. We're witnessing an inflection point in the industry and in the country, and it is really worrisome.
In 2008, with the financial crisis, the reputation of the financial services sector took a hit, but it seems to have recovered. As a government affairs professional with the oldest and largest association in the sector, how do you account for this turnaround?
For me, it's the community aspect at the heart of banking. As surveys almost always show, people like their banks. The banks and bankers are members of the community. The bankers know their customers' families. They go to church with them. They sponsor their Little League teams. The banks help their customers meet their professional and personal goals — helping them start a business or buy a house or a car. And ultimately, over time, that is what matters. It is no great surprise that the reputation of the banking industry remains strong, as it should.
Will your heart always be in Florida?
Even though I consider myself a retired Floridian at this stage, there's probably some truth to that. Florida is where my family is and that's where my roots are. I did my undergraduate work at Florida Gulf Coast University, which no one had ever heard of until 2013, when we defeated No. 2 seed Georgetown in the men's NCAA basketball tournament. And my wife, Augustina, is from Florida, too.
Reach Anthony at apardal@aba.com.
Learn more about STRIDE: A Social Impact Summit, taking place in D.C. on Dec. 6.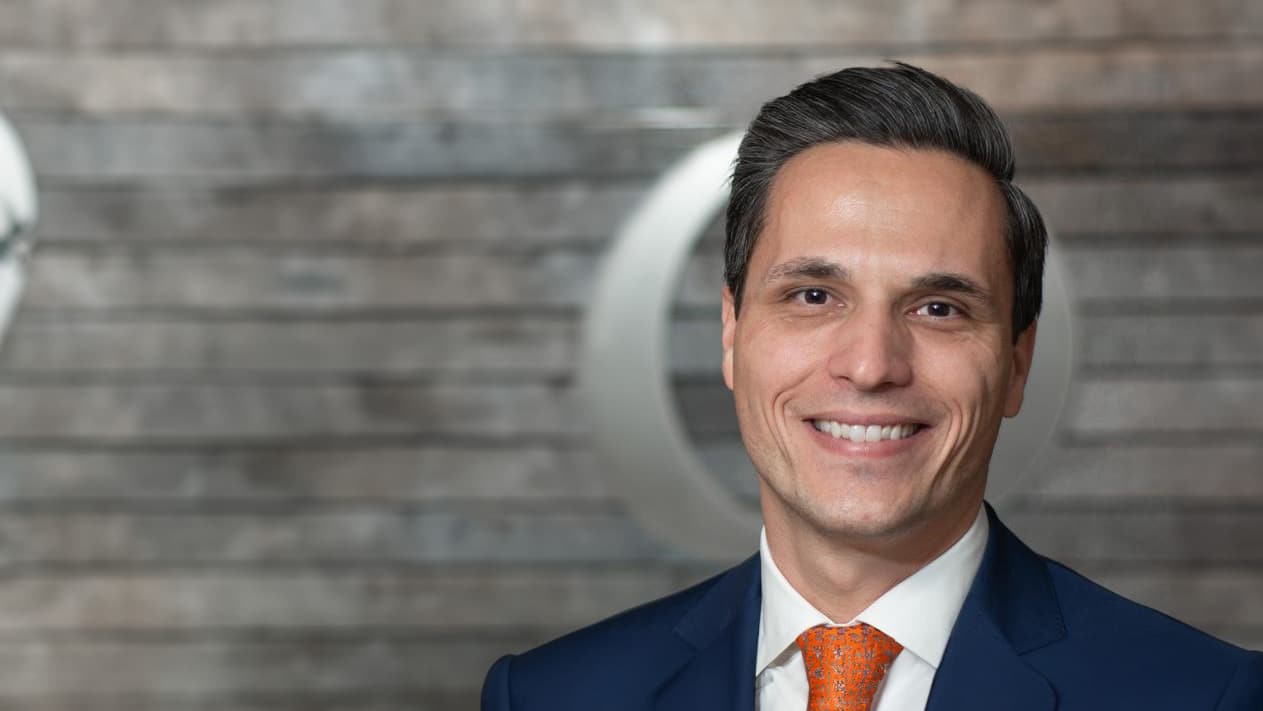 Learn grassroots, communications and lobbying strategy from the profession's top experts.
Austin, TX. | January 28-31, 2024