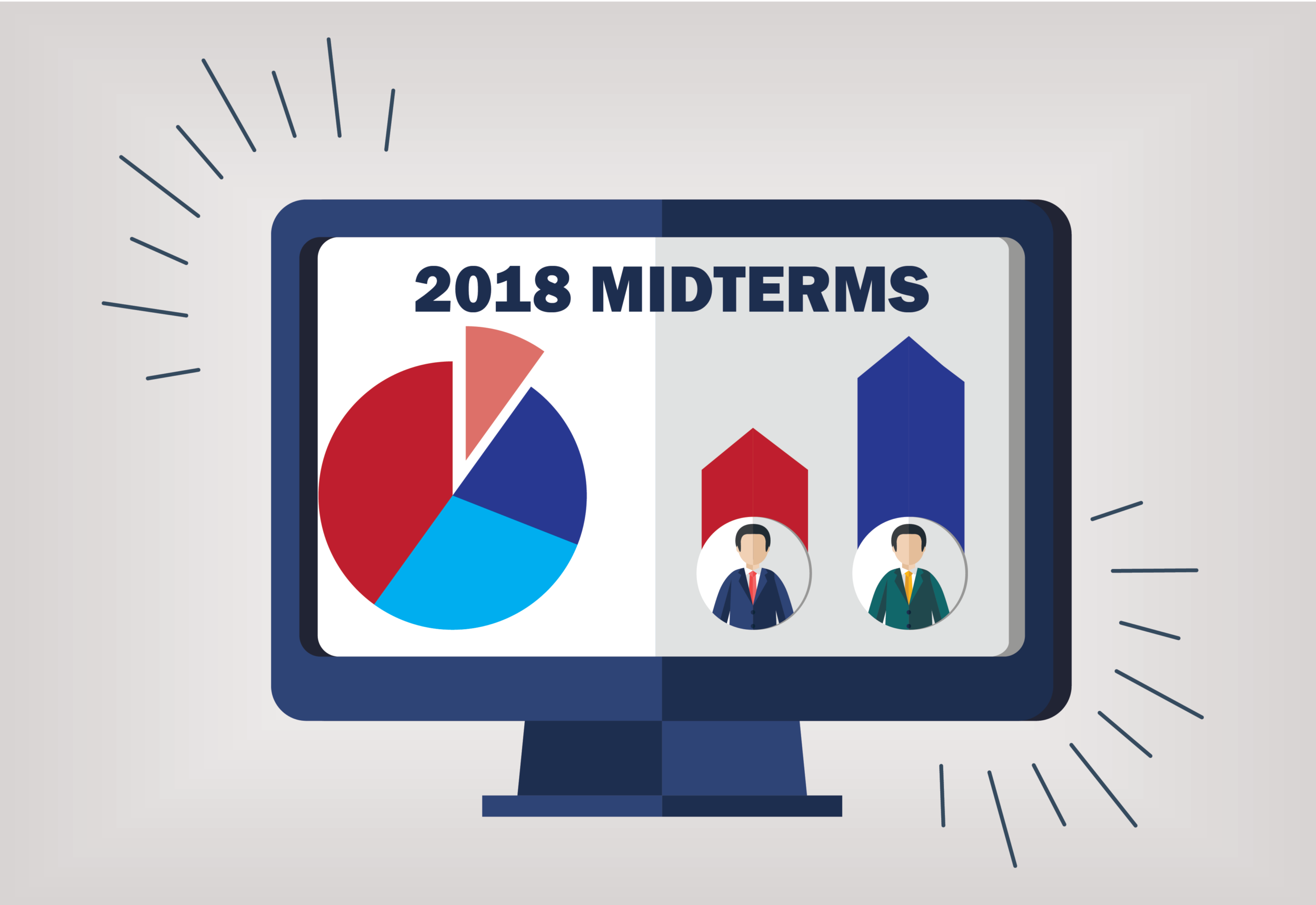 We asked how members of our community will be spending their election night, and here are a few of our favorite responses.
What is the first election you remember?
Earliest response: 1966
Most frequent response: 2000
What is the first election you voted in?
Earliest response: 1976
Most frequent response: tie – 2006 and 2008
What are your plans for election night?
The usual: home, two TVs, two computers, filet mignon and lobster tail and Vueve
Party like it's 2008
Going to an art class
Staying open to review ballot measures across the country, state elections and local issues
Celebrate with the Minnesota Democratic delegation
Watch the returns come in at home
Go to bed early and hope for the best in the morning
At home with split screen CNN and Fox News, and a laptop with bookmarked state election websites teed up, hitting refresh on key races
Set up the war room at home and keep a tally of our PAC supported candidates to report out the next day
Watching the results at home with every device possible
Watch the Duke/Kentucky game—much more enjoyable!
Couch with my dog
Hope and tequila
Home. Couch. TV.  Laptop. Cellphone for Twitter. And wine.
Multiple events hosted  by  party committees and candidates
Couch with my dog
Hanging out at a hotel with my friends who are also political junkies, watching the returns–praying and rejoicing or mourning as they come in.
Follow the races and draft post-election communications
I will be at the office over night monitoring and putting resources together as results come in.
Your food (or beverage) of choice to snack on to get you through the evening?
Grilled cheese and tomato soup
Dom Perignon if the night goes well, whiskey neat if not
McDonald's McRib (it's a personal tradition going back to election night 2006)
Popcorn and bourbon
Miller Lite and peanuts
Chocolate lava cake
Wings and wine
A lot of wine
Tater tots and chicken wings
Coke zero and cheddar flavor Chex Mix
Skinny pop
We have cheap wine from Aldi, we have vintage champagne. Depends how things are shaking out.
Meat and cheese board with bourbon rocks
Wine…lots of wine
Diet Coke
Not hopeful enough for champagne, so going with tequila
Cheese cubes!
Probably popcorn, possibly a Kentucky Mule
Cappuccino from my nespresso machine!
What race(s) are you most interested in watching on election night?
Tennessee Senate
Texas Senate
IL, NY, CA House races
Arizona Senate and Ohio Gubernatorial
VA-10 (Comstock)
All Pennsylvania races
Indiana and Missouri Senate races
FL-26 (Curbelo)
TX-23 (Hurd)
Connecticut Gubernatorial and state assembly races
Governors races – specifically Michigan and then senate/house races at federal level. Michigan ballot initiatives.
Which race(s) do you predict will be the biggest surprise or upset of the night?
The biggest one of all, the race for control of the Senate
Senator Donnelly (IN) will lose
David Young reelected in IA
Dems winning the senate races in Texas and Tennessee
WI-1 (Ryan's seat) flips blue
McCaskill (MO) reelected in a squeaker
Beto upsets Cruz in Texas Senate
Which party do you predict will control the U.S. House of Representatives?
Democrats will gain control: 76%
Republicans will maintain control: 24%
Which party do you predict will control the U.S. Senate?
Democrats will gain control: 1%
Republicans will maintain control: 65%
50/50 Split: 27%
What/who is your go-to news source or political pundit you'll be following for election coverage?
Spin-free zone on CSPAN
Facebook (kidding!). Politico, The Hill, RealClearPolitics, Washington Post, Seattle Times
Fivethirtyeight.com
Nathan Gonzales
Nicole Wallace
Roll Call At the Races
Brian Williams on NBC
Charlie Cook and David Wasserman
Ben Shapiro
National Public Radio
CNN
Fox
Chris Stirewalt
If you could create a hashtag to trend on election night?
#benice
#bluetiderising
#countryoverpartyvote
#yourguessisasgoodasmine
#stirringuptheswamp
#electionsmatter
If only I were creative enough for that
#makeamericaNORMALagain
#timeforelection2020
#Housebrawl
#godhelpus
#thankgodthisisoverfornow
#politicalpartiesneedtoregaincontrol
#jobsnotmobs
For more content like this, join our free, members-only networks.