2022 Survey Report: Trends in European Public Affairs
Brussels, 26 September 2022
The Public Affairs Council's European office conducted an online survey between July and August 2022 to learn how the public affairs community in Europe is looking at some of the biggest challenges facing the profession today. These included the uncertainty of the post-COVID-19 era, the global debate around Sustainability and ESGs, the war in Ukraine, and Diversity, Equity and Inclusion (DEI) in Public Affairs. Here is what we found.
Virtual lobbying is here to stay. COVID-19 restrictions have brought about a decline in traditional engagement and communication, with virtual meetings with policymakers remaining the norm, even after restrictions have been lifted. Public affairs teams believe they have weathered the pandemic well but have a less positive assessment of the EU's and national governments' handling of the crisis.
The war in Ukraine has had limited reputational impact in European organizations. Disruptions caused by the war have been primarily operational, with organizations believing nonetheless that European businesses have adapted well to EU sanctions against Russia adopted as a result of the war. Most organizations expect a limited impact of the war on their public affairs work until the end of the year.
European organizations are facing rising public and government expectations on their ESG performance. But despite the critical importance of sustainability and ESG-related issues when crafting messages and engaging with external stakeholders, public affairs teams struggle with a wide range of challenges when lobbying on these topics. These challenges include measuring and communicating impact, addressing external misconceptions, translating corporate strategy into concrete activities and messages, and managing unclear regulations.
The public affairs profession still has a long way to go when it comes to DEI. One in every four describes the profession as "not at all diverse." On a more positive note, most respondents report their organizations incorporate DEI considerations into strategic planning and are optimistic about the future: most believe the profession will become more diverse and inclusive in the years ahead.
Fill out the form below to receive the report.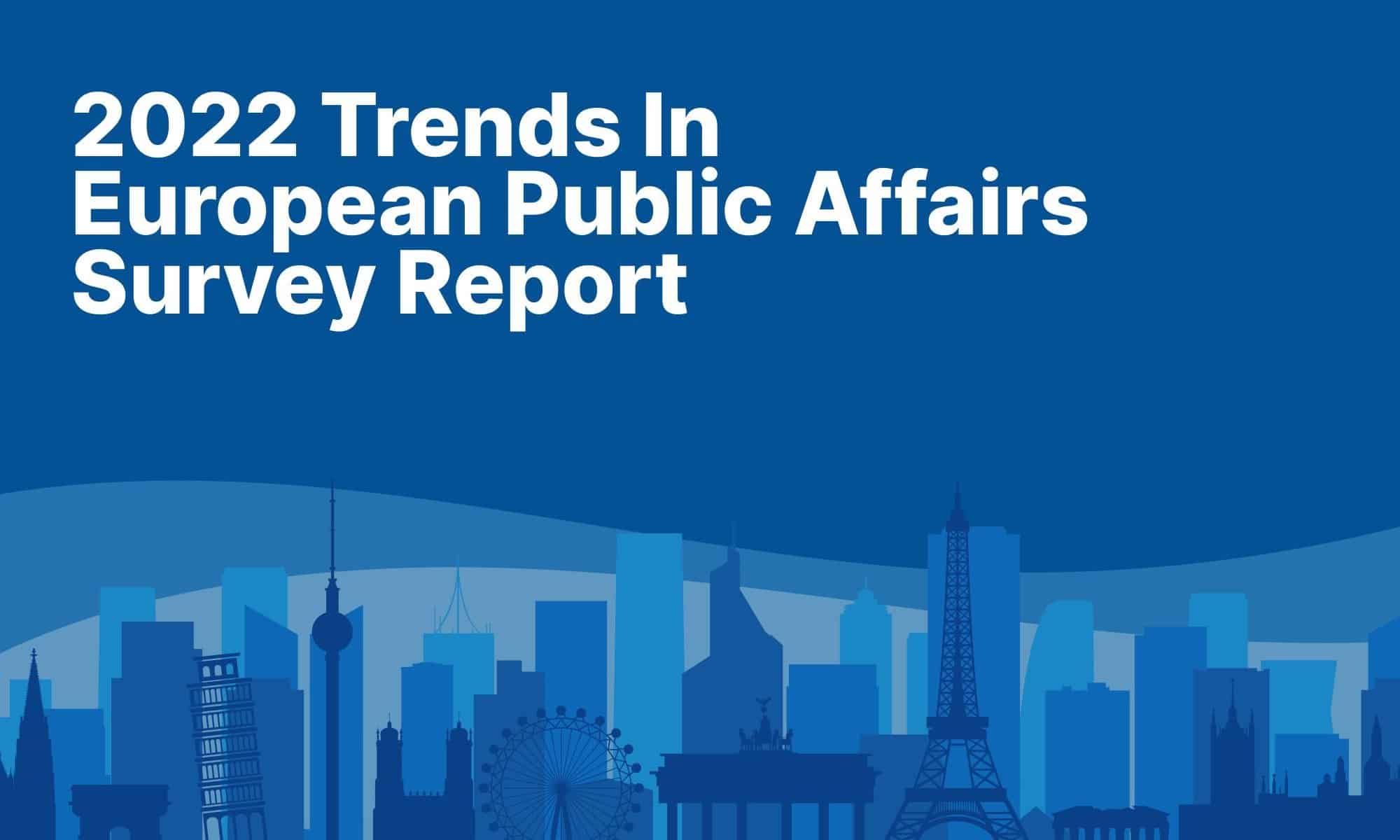 The place to share ideas, innovate and connect to improve society.
Washington, D.C. | December 6, 2023