Both Parties Are Trying to Lose the Presidential Race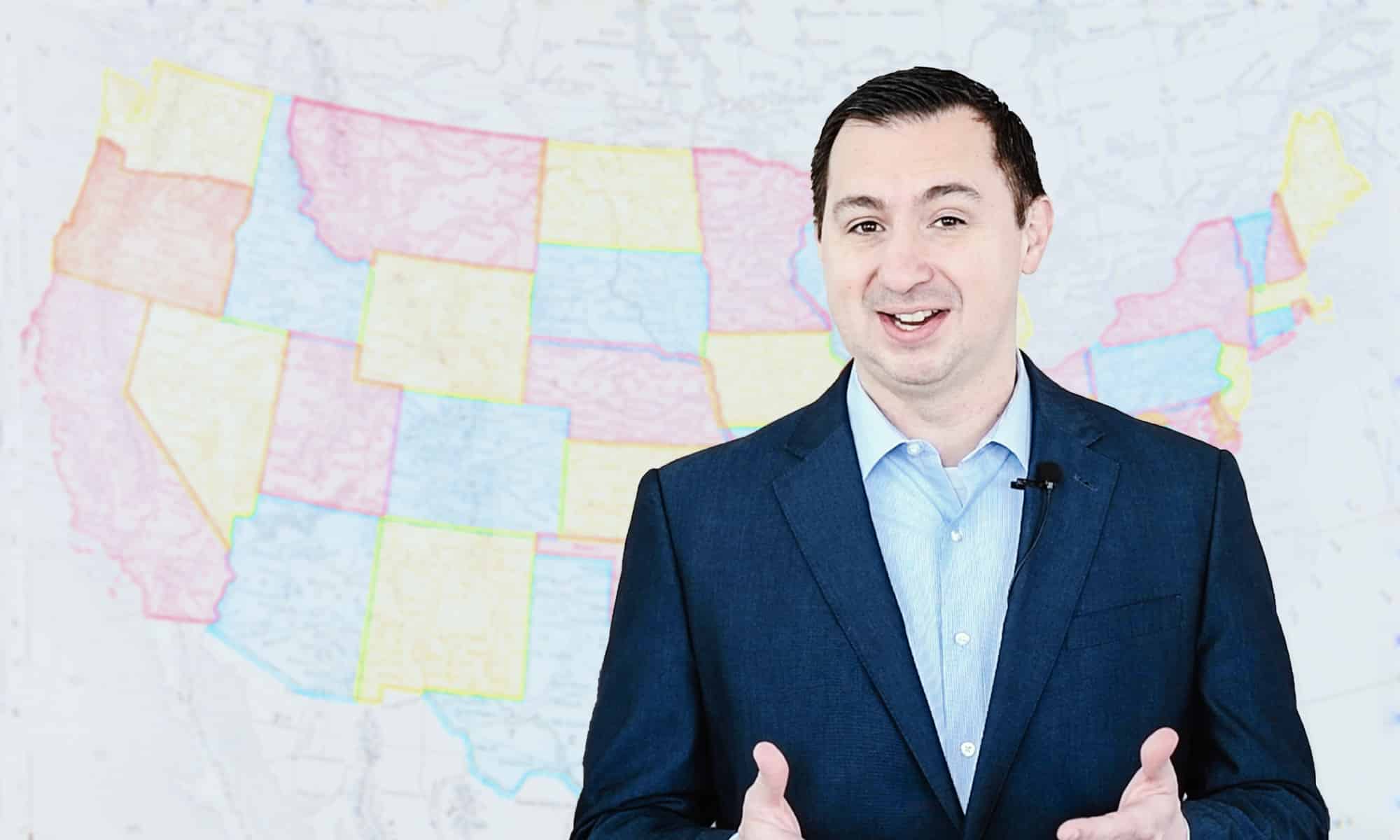 By Nathan Gonzales,
Inside Elections Editor and Publisher
Public Affairs Council Senior Political Analyst
Summer is heating up, and yet Republicans and Democrats are in the Christmas spirit. Despite the typical partisan fighting, both parties look determined to gift the White House to the other side by nominating the weakest candidate possible in the 2024 presidential race.
Whether it's because of love, loyalty, or the lack of an alternative, Democrats are lining up behind President Joe Biden for a second term. Even though some Democrats are proud of his accomplishments in office, Biden is fundamentally an unpopular president and the oldest president in U.S. history. Those are ingredients for success for the GOP.
The good news for Democrats is that Biden's job rating has been resilient. The bad news is that he's been unpopular for nearly two years, since the country's messy exit from Afghanistan. As of Wednesday, the president's job rating stood at 41% approve and 54% disapprove, according to the FiveThirtyEight national average. A recent Pew survey, conducted June 5-11, pegged Biden's job rating even lower (35% approve/62% disapprove), although Pew has consistently had Biden's job approval in the thirties going back to last summer.
Biden will also be under a microscope about his ability to effectively lead as president for a second term. Even though 77-year-old Donald Trump is just a few years younger than the 80-year-old Biden, the president will face more scrutiny about his faculties.
If Biden has more stumbles like the one at the Air Force Academy commencement stage or unexplainable verbal gaffes, the narrative that Biden isn't up to the job will build and could get out of control. Then the questions are, when does it happen and is that too late for Democrats to change horses?
A mediocre job rating or a frail incumbent doesn't guarantee defeat, but it will put pressure on Biden and the Democrats to rely on support from voters who dislike the job the president is doing and aren't confident in his leadership but still support him. It's a similar group of voters who helped Democrats over perform in the 2022 midterm elections.
One of the best things that could happen to Democrats is for Republicans to nominate Trump for a third time. He's unpopular — according to the FiveThirtyEight national average, the former president had a 39% favorable and 55% unfavorable rating, and has never been popular since he left office.
Trump is also a significant contributor to the fact Republicans have lost independent voters in the last three elections. Even though Trump's legal problems could be calcifying his base support, dozens of indictments are not a compelling reason for independent voters to entrust him with four more years in the Oval Office.
Trump's legal issues are also a distraction. They make it difficult for Republicans to talk about anything else and take time away from scrutinizing Biden's record. The constant drip of information from four simultaneous legal proceedings (including the Georgia case) will keep Trump in the news and force candidates to react to the regular developments. It also keeps Trump focused on defending himself rather than the populist message that helped get him elected in the first place.
The bottom line is that Republicans and Democrats look determined to nominate the candidate who gives the other party the best chance of winning. If Democrats nominate someone other than Biden, they could sidestep questions about the president's health and focus more on a rebounding economy. If Republicans nominate someone other than Trump, they can focus more on Biden and not be easily dragged down by the former president's plethora of problems. Although Republicans haven't spent enough time thinking about Trump's potentially toxic impact on the general election if he's not the nominee, particularly if he convinces some of his supporters that it's not worth voting.
As we careen toward a rematch, neither party should complain that the other side doesn't do anything nice for them.
Nathan L. Gonzales is a senior political analyst for the Public Affairs Council and editor of Inside Elections, a nonpartisan newsletter with a subscription package designed to boost PACs with a regular newsletter and exclusive conference call. His email address is nathan@insideelections.com.