Election Impact: Despite Uncertainty, 2024 Battlegrounds Taking Shape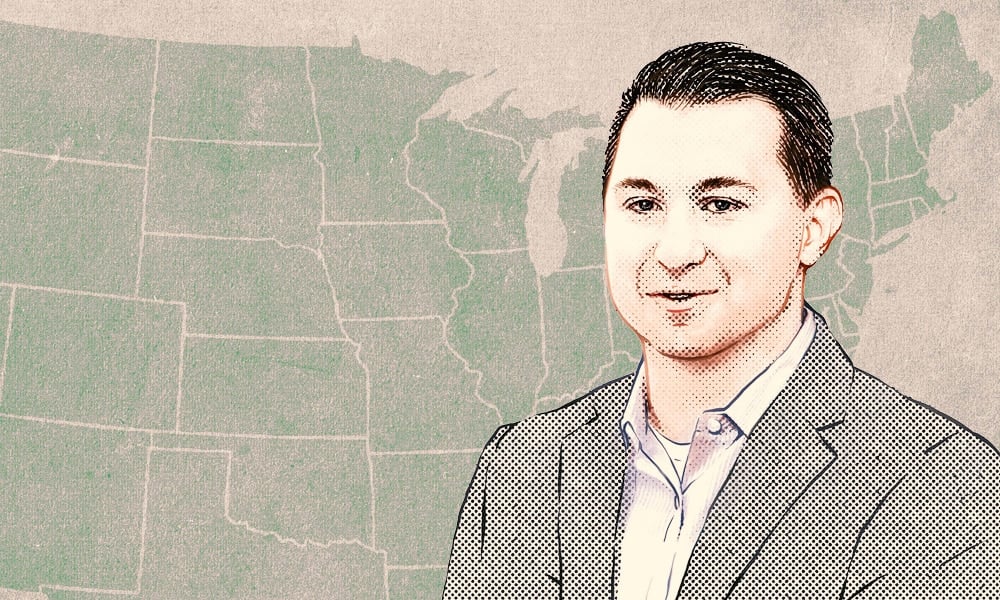 By Nathan Gonzales,
Inside Elections Editor and Publisher
Public Affairs Council Senior Political Analyst
From the Republican and Democratic presidential nominees to the overall political environment, there's plenty of important things we don't know about the 2024 elections. But we've already got a pretty good idea of where the key fights will be taking place.
One wild card this cycle is former President Donald Trump's legal troubles. The 34-count indictment brought by the Manhattan District Attorney appears to have solidified his standing with the GOP base, and he remains the frontrunner for the GOP nomination. But it's not clear whether Trump's supporters will stick with him if he's indicted in one or more of the other three ongoing investigations, and there's no evidence that he's gaining ground with independent voters, which he lost to Joe Biden by a dozen points in 2020. He'll need independents to win another general election in 2024.
Biden's future standing is another important unknown. Even though Democrats are confident he'd prevail against Trump, there would be some key differences in a rematch. Unlike in 2020, Biden could be the unpopular incumbent. His job rating is remarkably static at 43% approve and 53% disapprove, according to the FiveThirtyEight national average. The 80-year-old Biden, our oldest president in history, isn't getting any younger. And how voters feel about the economy will have a significant impact on Biden's standing more than a year from now.
Even though a historic Biden vs. Trump rematch looks like the most likely matchup at this point, it's certainly not a guarantee. So, while the conditions of the battle and the contenders in key races remain unclear, here's where the fight is likely to take place.
Presidential
Even without knowing the presidential nominees, the fight for the White House is likely to come down to about a dozen states.
Biden won eight of the 11 likely presidential battlegrounds in 2020, and he'll likely need to win them again next year. Biden finished ahead in Arizona, Georgia, Michigan, Nevada, New Hampshire, Pennsylvania, Virginia and Wisconsin while Trump won Florida, North Carolina and Texas.
According to Inside Elections' Baseline metric, which measures how an average Republican and Democratic candidate will perform, Republicans have the edge in five of the battlegrounds: Arizona (R +1.8), Florida (R +8.8), Georgia (R +4.5), North Carolina (R +2.9) and Texas (R +10.8). An average Democrat has the edge in six battlegrounds: Michigan (D +5), Nevada (D +1.7), New Hampshire (D +2.1), Pennsylvania (D +4.1), Virginia (D +5.6) and Wisconsin (D +1).
While it's cliché to say that "a year is an eternity in politics," the field of play doesn't usually change dramatically because the partisanship of the states is so strong.
None of the 37 states rated as Solid Republican or Solid Democratic by Inside Elections in April of 2019 turned out to be close in November 2020. Ohio, Iowa, Minnesota, Maine and Florida were rated as competitive but weren't particularly close in the end. Arizona, Florida, Georgia, New Hampshire, Nevada, Michigan, Pennsylvania, Wisconsin and North Carolina were rated as competitive from beginning to end and made the difference.
Senate
What happens at the presidential level is critical to down ballot races because there's a high correlation between those results and Senate and House outcomes.
Just five senators represent states that voted for the other party's presidential nominee in 2020. Three of those senators, Jon Tester of Montana, Joe Manchin of West Virginia and Sherrod Brown of Ohio, could be on the ballot next year. (Manchin hasn't publicly announced his intentions.) The other two senators, Susan Collins of Maine and Ron Johnson of Wisconsin, are not up for reelection this cycle.
That means Tester, Brown and Manchin will face stiff competition along with fellow Democrats Jacky Rosen of Nevada, Tammy Baldwin of Wisconsin and Bob Casey Jr. of Pennsylvania, who represent states that Biden won narrowly. Democrats will also have to work to hold Michigan (where Debbie Stabenow is not running for reelection), and Sen. Tim Kaine of Virginia can't take his race for granted. Democrats have a unique challenge in Arizona, where now-Independent Sen. Kyrsten Sinema hasn't decided whether to run again and Democratic Rep. Ruben Gallego (AZ-3) is running in a state Biden won by a slim margin.
Overall, this is a very imbalanced Senate battlefield. Democrats are defending eight of the nine seats initially rated as competitive by Inside Elections, while all of the 11 seats currently held by the GOP are rated as Solid Republican. Sens. Rick Scott of Florida and Ted Cruz of Texas are the only GOP incumbents worth watching for a potentially serious race down the road. Arizona is also considered a Senate battleground.
This has been a fortunate Senate class for Democrats. In the 2018 midterm elections during the Trump administration, Democrats did well, even though Republicans gained a couple seats. Six years before that in 2012, Democrats had a great year when President Barack Obama was reelected. And six years before that in 2006, Democrats took the Senate majority in President George W. Bush's disastrous midterm for the GOP. Now, Democrats are still having to defend this class.
Similar to the presidential battlegrounds, the Senate battlefield is unlikely to change dramatically. Last cycle, the eight most competitive Senate races identified in April 2021 were many of the closest races on Election Day including Arizona, Georgia, New Hampshire, Nevada, North Carolina, Pennsylvania and Wisconsin. As the cycle progressed, Colorado, Washington, Ohio, Iowa and Utah were added to the edge of the Senate battlefield. But there wasn't a race rated Solid Republican or Democratic in April 2021 that was moved to a Toss-up or Tilt rating.
Even without knowing the political environment or top of the ticket dynamics, we know the Senate majority is in play. Republicans need a net gain of one Senate seat if they win the White House, because the new vice president could break tie votes, or a net gain of two Senate seats for the majority.
House
The House majority is also in play, although the initial battleground is more balanced. Democrats need a net gain of just five seats to retake control.
Similar to the Senate, there's a high correlation between presidential and House results. In 2020, only 16 districts voted for a president from one party and a House member from another. And just 23 of 435 seats voted for one party's presidential nominee in 2020 and then the other party's House nominee in 2022. The bottom line is that the top of the ticket matters.
Inside Elections' initial House battleground comprises 66 competitive races, with each party defending 33 of the vulnerable seats. The symmetry is unintentional, and not necessary for non-partisan analysis (remember the imbalance of the Senate battleground), but a function of an evenly divided Congress in an evenly divided country.
Biden carried 11 of the 12 initial toss-up races in 2022, giving Democrats a path to the majority assuming the Democratic presidential nominee can match or exceed their 2020 performance. Democrats will likely need to replicate 2022, when they overperformed and won the vast majority of toss-up races. Republicans could also have the added advantage of drawing new, friendlier congressional maps in Ohio and North Carolina.
It's hard to compare how much the House battlefield changed from this point last cycle to Election Day because of redistricting. Most of the maps weren't even finalized at this point two years ago.
While it's wise to acknowledge uncertainty that exists in the 2024 elections, it's not too early to identify and start investing in key places and races because the battleground isn't likely to change too dramatically.