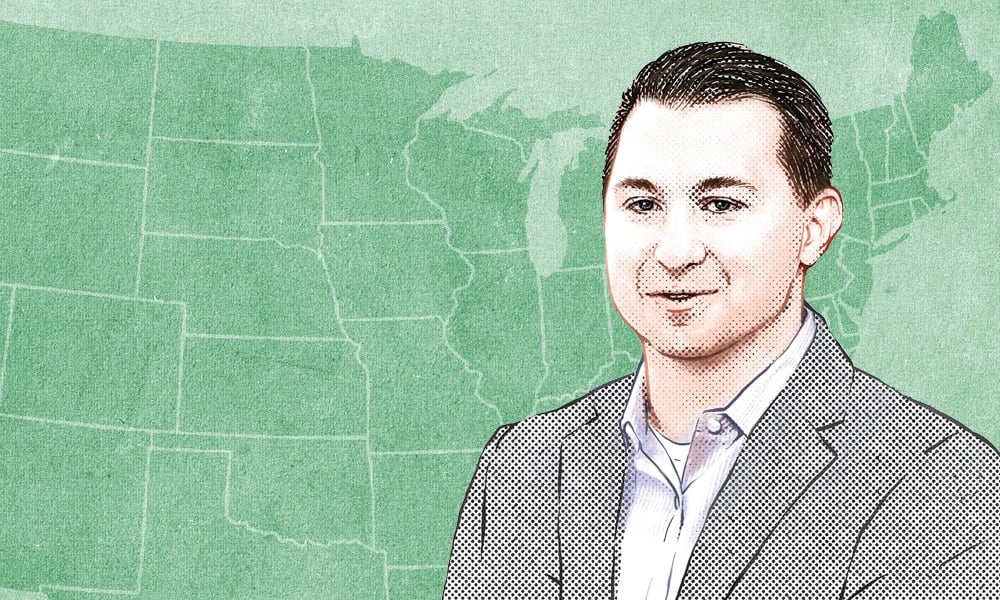 Difficult Post-Jan. 6 Decisions Ahead
By Nathan Gonzales,
Inside Elections Editor and Publisher
Public Affairs Council Senior Political Analyst
Problems rarely go away with time, and that includes Jan. 6.
Americans, and the media, tend to have short attention spans. Yet the invasion of the U.S. Capitol is still percolating nearly a year later. And, unfortunately, it's not likely to be the last attempt by politicians to challenge democratic norms nor the last time corporations and associations will have to decide what actions go beyond typical political fighting.
In the immediate aftermath, there was loose bipartisan consensus that storming the Capitol by force was not good, even though Democrats correctly blamed Trump supporters and Republicans blamed a combination of antifa, liberal agitators and so-called crisis actors.
But that consensus shifted in the subsequent weeks and months. Now, both parties essentially agree that the Capitol was invaded by Trump supporters. But Republicans dismiss or play down the violence, blame a still-anonymous band of provocateurs, and even in some cases defend the perpetrators while Democrats continue to see Jan. 6 as a dangerous assault on democracy.
More specifically, GOP Reps. Majorie Taylor Greene, Paul Gosar, Matt Gaetz, and Andy Biggs held a recent press conference on the treatment of defendants jailed for their participation in the Jan. 6 attack, and they did so without any recourse from party leadership. Former President Donald Trump appeared via video at a memorial service for Ashli Babbitt, the Trump supporter who was shot and killed while climbing through a window into the speaker's lobby. In a recent television ad in the North Carolina Senate race, a conservative outside group attacked former Gov. Pat McCrory for criticizing the Republican rioters on his radio show.
Meanwhile, Democrats on Capitol Hill are proceeding with their investigation.
Impact on 2022
The commission's findings of the House select committee investigating the attack are unlikely to change many partisan minds, even though the effort is technically bipartisan. Unfortunately, Jan. 6 has devolved into just another partisan issue. Republicans have already discredited the committee's existence and won't put any stock in the final results. Democrats will see more evidence for their alarm, including the lack of cooperation from key individuals refusing to appear or invoking the Fifth Amendment.
That doesn't mean the committee won't have any electoral impact.
Remember, with Democrats in charge and a majority of Americans believing the country is on the wrong track, Republicans are well positioned to have somewhere between a good and great set of midterm elections in 2022 that include recapturing control of at least one chamber of Congress.
And, based on history, there isn't a lot that Democrats can do to fundamentally change the trajectory of the elections. It's probably up to Republicans to fumble the opportunity, which leads us to Jan. 6. If the committee reveals a much broader effort that involved Republican elected officials at multiple levels, independent voters might reconsider their desire to send more GOP candidates to Washington to put a check on Democrats. And that could mute Republican gains.
But Jan. 6 is not a silver bullet issue for Democrats. They can't ignore kitchen table concerns. "If we talk about Democracy and the GOP talks about the economy, we will surely lose," wrote veteran Democratic pollster Pete Brodnitz in the aftermath of Republicans' victory in the Virginia gubernatorial race.
The Beginning or the End?
"Trump's Next Coup Has Already Begun," according to a recent headline in The Atlantic, followed by the subheadline: "January 6 was practice. Donald Trump's GOP is much better positioned to subvert the next election."
You might want to dismiss articles like that as provocative and ridiculous. But since Jan. 6, the veil of democratic innocence has been torn and it's hard to give people the benefit of the doubt.
I believe there will be more efforts to subvert the democratic process because the 147 Republicans who voted against certifying Joe Biden's 2020 presidential victory suffered minimal consequences.
Dozens of corporations and associations canceled or suspended their PAC giving toward those individuals. But Republicans could compensate for that loss in contributions by appealing to small donors. For example, Greene raised $3.2 million in the first three months after Jan. 6, and raised $1.6 million and $1.5 million in the second and third quarters. And now some groups that initially backed away from the 147 have started giving to them again.
I would submit that the corporations and associations that adjusted their giving after Jan. 6 experienced more of a backlash than the 147 members who cast the votes.
Without serious consequences, those politicians who tried to stop or delay the counting of the 2020 electoral votes will only test and challenge democratic norms until they succeed. Considering it may not be a single, high-profile Electoral College vote or Capitol insurrection next time, corporations and associations are going to have to articulate what specific type of behavior warrants a pause in giving. Groups will have to clearly identify where the line is and if politicians crossed it, because the questionable actions could look different. And there will be more pressure to give to GOP members with Republicans in the majority.
"Technically, the next attempt to overthrow a national election may not qualify as a coup. It will rely on subversion more than violence, although each will have its place," Barton Gellman wrote in the Atlantic piece.
Rather than overturn a certified election, Republicans (including Trump) appear focused on controlling the certification process by capturing governorships, state legislative chambers, secretaries of state offices, and local election positions, particularly in key states such as Arizona, Georgia, Nevada, Pennsylvania and Wisconsin.
That has implications not only for the 2024 presidential election but for the 2022 midterms as well.
There's some buzz that the U.S. House (under GOP control in this scenario) could refuse to seat duly elected members. But the U.S. Supreme Court decision in Powell v. McCormack (1969) appears to prevent the House from doing just that. Instead, Republicans could potentially drag out the certification process, affecting the partisan margins in the House and Senate.
Republicans could also weaponize the Federal Contested Elections Act of 1969. Under the act, the legitimacy of another member can be challenged by a request for an examination of a contested election. It's then filed with the clerk of the House and referred to the Committee on House Administration.
To be clear, the act was most recently used by Democrat Rita Hart after her close 2020 election loss by six votes to Republican Mariannette Miller-Meeks in Iowa's 2nd District. Miller-Meeks, the certified winner, was provisionally seated by the Democratic majority and Hart eventually withdrew her contest, but it's not hard to see Republicans using the process to impede Democrats from taking office in the name of election integrity.
In 1985, the state of Indiana certified Republican Richard McIntyre as the winner in the 8th District. Later, the House voted to seat Democrat Frank McCloskey after a House-ordered recount gave the Democrat a four-vote victory. "Partisanship was important in all phases of deciding the outcome of the election, in part, because unclear rules and inconsistent counting procedures created ample opportunities for partisan interpretations of electoral rules," according to a subsequent Publius journal article by Roberta Herzberg of Indiana University.
While meddling in congressional elections might not feel like the magnitude of a presidential race, it could affect which party controls the majority in a chamber and the legislative process, while also being a threat to democracy. What happens if a member of Congress is seated by a questionable election certification?
"The Justice Department and the FBI are chasing down the foot soldiers of January 6, but there is no public sign that they are building cases against the men and women who sent them," Gellman wrote. "Absent consequences, they will certainly try again. An unpunished plot is practice for the next."
Republicans are emboldened. They know the history of midterm elections and can smell the majorities. Even if it's not through the Federal Contested Elections Act, it's clear to me that Republicans will test the electoral process once again, considering there were virtually no repercussions the last time they did it. And that means associations and corporations will, once again, have to decide how far is too far when it comes to the actions of politicians and parties to obtain and stay in power.
Nathan L. Gonzales is a senior political analyst for the Public Affairs Council and editor of Inside Elections, a nonpartisan newsletter with a subscription package designed to boost PACs with a regular newsletter and exclusive conference call. His email address is nathan@insideelections.com.